To make your visit as easy as possible, Pakhuis de Zwijger likes to offer some help in the process of registration and reservation. Here we listed the most common questions and answers.
Can I register without an account on Facebook or LinkedIn?
Yes, you can. You can apply with your e-mail address. At the bottom of the log in section there is an option for registering. See the yellow button in the image below.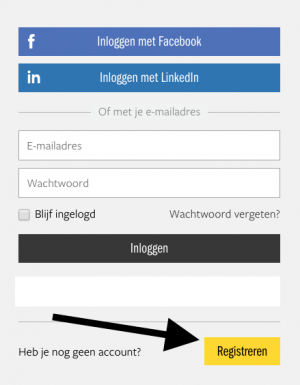 Now you can click on the grey button 'registreer met je e-mailadres'.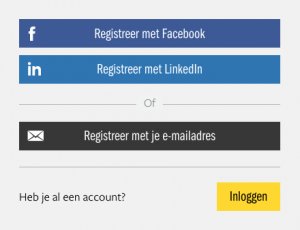 Is it necessary to log in for a reservation?
Yes, to join events in Pakhuis de Zwijger, we ask every visitor to register. We are proud of the community we built and we take our role as public platform seriously: an overview of the attendees of an event helps us to make our community visible. In this way, all people involved can find each other offline ánd online: special meetings and the exchange of ideas arise.
If you don't want your profile to be visible for everyone, you can easily change your public profile into a private one.
Can I make a reservation for multiple people?
Your personal profile allows reservations for yourself only. Multiple reservations on one profile are not possible. Ask your company to register for themselves, this should be very easy!
Help! An error occurs in my registration or reservation… What to do?
Do not worry! Visit our website through another browser like Safari, Chrome or Firefox or try incognito mode (ctrl/cmd-shift-N).
The evening is fully booked… Is there a waiting list?

Unfortunately, we do not list extra names. There are a few things you can do now:
– Keep checking the program page: some people will cancel their reservation so new spots will be available.
– Sometimes there is a no-show, which means that chairs remain empty. There is a chance you can get a spot, but we can not assure this.
– Some programs will be streamed live (you can check this on forehand; see the camera-icon in the agenda). You can follow the program while sitting on your cosy couch at home! You can find the livestream-button at the top of our homepage.

I'm unable to make it to the program I applied for… How should I cancel?
Canceling your reservation can be done the same way as you applied: click the grey button 'reservering annuleren' on the program page.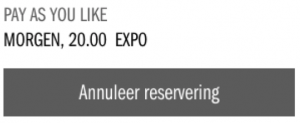 Is the event in Dutch or in English?
You can recognize English programs by the black 'EN' icon in the agenda. All other programs are in Dutch. To see all English spoken programs in one overview, switch on the button English spoken events only at the right top of the page.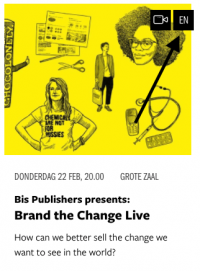 Can I watch programme recordings?
A camera-icon in the agenda indicates the programme will be streamed through www.dezwijger.nl/live. The next day in the afternoon the recording will embedded on the programma page.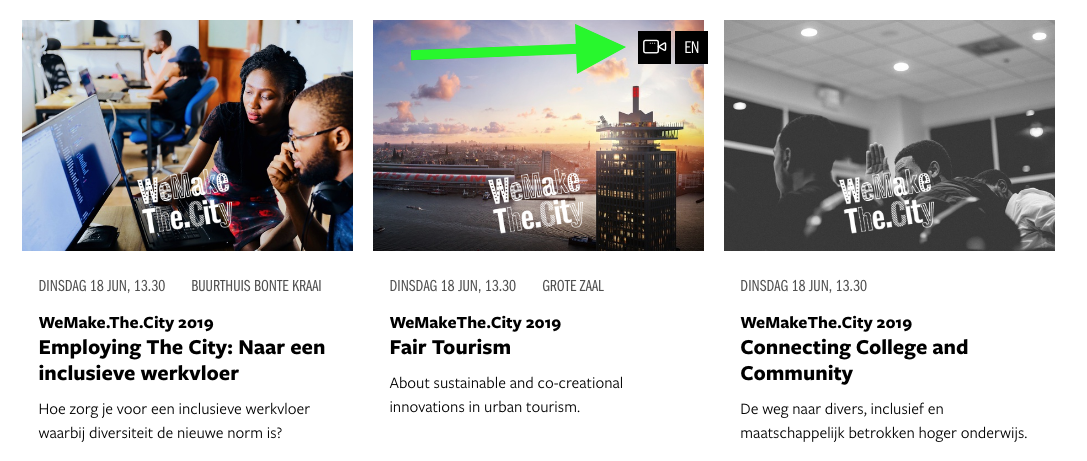 I want to say, ask or recommend something else.
Feel free to send us an e-mail: [email protected]