Contrary to what you might expect from a country that has made headlines such as "Poland pushes independent media further into a corner" (Trouw 2021) and "Democracy in Poland is in mortal danger" (The Atlantic 2021), it might be Europe's leading lady when it comes to Climate Citizen Assemblies – on the local level that is. However, they did not get there overnight. For this interview we spoke to the man who has played a pivotal role in this change and has been present every step of the way: Marcin Gerwin, initiator of the first Polish citizens' assemblies and author of 'Citizens Assemblies, a guide to democracy that works'
Poland's story begins about eleven years ago, when Gerwin tried to set up a system for participatory budgeting (a process in which citizens decide on how to spend part of the municipal budget) in his – rather small – hometown of Sopot:
"The reason I got involved is because I saw that improving democracy is the way to improve the climate. I was writing my PhD on sustainable development and I realized we already have the solutions in the areas of renewable energy, organic farming, sustainable buildings and others. Why is it not implemented? I realized that the major roadblock is the decision-making system, it is the way politics work. There is a large support for many ecological solutions in the society, but they are not the ones making the decisions".
At the time, in 2010, there were no google hits for 'participatory budgeting' in Polish. The only country known for implementing this system, was Brazil. "But that is another continent, would it work in Poland?", Marcin heard when he explained the system to local politicians. Nonetheless, the local initiative he co-founded managed to convince mayor candidates at the time to promise to introduce this participatory budgeting if they'd win. He convinced all candidates except for one, and that one won. Institutional change, after all, hardly ever happens overnight. Thus, Marcin and his group, tried again, they reached out to the city councilors. and this time they succeeded: in 2011 the city of Sopot organized its first participatory budget process. After this first test round, participatory budgeting took other municipalities by storm. Currently, it is implemented in about 400 cities and obligated by law in 66.
"So, participatory budgeting is widespread in Poland, it is very well known" says Gerwin, "and this could have set the ground for the first citizens' assembly in Gdańsk. Why? Because the mayor already had this experience with public participation. He knew it works. Plus, he was personally interested in civic engagement, he wanted to start doing politics differently."
Moreover, because the local governments were already used to a participatory budgeting system with binding results, establishing a citizens' assembly in the same manner was not that difficult. Gdánsk was the first Polish city to hold a climate citizens' assembly. Gerwin commented: "When I asked the mayor if he would treat the results of the Citizens' Assembly as binding if they reached the threshold of 80%, he said yes almost immediately. That's a very courageous thing for a politician to do."
The Polish Design
A Citizens' Assembly is a process in which a group of citizens form recommendations for the government on a certain topic. This process consists, generally, of three phases: learning, deliberating and deciding. Because of the deliberating phase it is also called a form of 'deliberative democracy', democracy in which deliberation is central to the decision-making process. Crucial to a successful assembly is its legitimacy, or in other words: to which extent people and politicians regard the assembly as credible. According to Gerwin, several element play a role in safeguarding the credibility of a citizens' assembly:
Method of selecting
This should be transparent and trustworthy. The members can be randomly selected by using an algorithm, a purely electronic method. However, most people cannot comprehend this process. Thus, in Poland, the final selection is conducted in a physical manner, such as a roll of a simple dice. This selection is transmitted live and recorded for complete transparency.
Is the group perceived as credible with regard to demographics?
For instance: are there as many men as woman, people from every part of the city? These criteria may differ per context, most important is that the group is perceived as representative due to the local demographic criteria.
Include credibility criteria considering the topic of the assembly – if need be
When your assembly treats an issue as climate change, you must ask the respondents what their attitudes towards climate change are (i.e. concerned, very concerned, not concerned). The group should have the same diversity of concern as exists in society, and should not predominantly consist of people who are very concerned; otherwise, the assembly will not be perceived as legitimate.
Stakeholders should be invited to participate from the start of the process
They are consulted with regards to the topics for the learning phase and selection of experts.
Civil servants and experts should be able to comment on the proposals
This is one of the key elements of the design of Poland. Before the final vote there is an initial voting: the results are published on the website and are sent out to experts and to city hall for feedback. Hereafter, the assembly can host a meeting with the civil servants and selected experts to discuss these comments before their final voting. This step is important, because the assembly members can get a better understanding of their proposals, and it provides a moment for the civil servants to intervene, so that they can have confidence in the outcome of the process.
The process should be open
People – both participants as well as the rest of the local community – should be able to submit ideas, recommendations and comments.
How to get politics on board
A second crucial element of a successful assembly is what happens with the assembly's outcome: its political mandate. How do you make sure that the recommendations receive more than a polite smile from the politicians who have to implement them? Can the design of an assembly ensure that the results will be taken seriously and put into practice?
"This is a crucial point for the overall success of the whole process", Gerwin said. "How does it happen that the mayor promises to implement recommendations before the whole process starts? The answer is in the design. We had a case with a mayor who was skeptical for months. He said: 'If I don't know the outcome, how can I say I will implement it? What if it will be super expensive?' In the end, however, he agreed. In the opening meeting with the assembly members, he even repeated three times that the recommendations would be treated as binding! What changed his mind is that we explained that civil servants have many opportunities to share their knowledge throughout the process. They cannot decide on the outcome, but their point of view is included".
During the learning phase civil servants are called in to talk about their field of expertise. They get the opportunity to present the current situation and plans for the future. They also have the opportunity to respond to what stakeholders tell during the information phase. Thirdly, a crucial moment: the reviewing phase. In this phase the civil servants provide an overview, like an estimated budget for all recommendations, view if it is legal or not, or can add other pressing concerns. Finally, and this is new, before the final voting there is a questions and answer session between them and the assembly members, and the opportunity for assembly member to discuss the civil servants' feedback with them.
This whole process makes sure that the assembly members are not closed off and discussing subjects they know nothing about. This makes civil servants – and other stakeholders – realize that they can provide their perspective in several ways.
The outcome
The project 'Climate Citizens' Assemblies: learning with, from and for Europe' at Pakhuis de Zwijger, sprung from the aspiration that climate citizens' assemblies can strengthen democracies as well as climate policies. Does Gerwin believe that the citizens' assemblies strengthened Polish democracy, as well as climate action?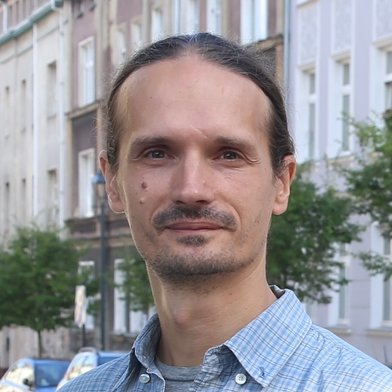 "With regard to democracy" he says, "we have now got a new mechanism that is trustworthy and has proven to work when it comes to solving local issues. So definitely, we know that a citizens' assembly is a good democratic process. With regards to climate the answer is no. We are not there yet, because so far, it is on a local level only. Poland needs a national climate citizens' assembly. Specifically, because political decisions related to the energy transitions would benefit from a certain push from the public. The coalmines in Poland are subsidized, which of course is a political decision. It takes time to inspire national politicians to embrace deliberative democracy. You know, politicians spend so much time to gain power, to get a majority in the parliament. Then, finally, when they get it, some democracy activists come and say: "Give it back. Your power is just a reflection of the power of society." So, some may not be very happy about it. Nonetheless, I do think a citizens' assembly on the national level in Poland is possible, because politicians can appreciate the benefits of it when it comes to solving politically difficult issues. I think if not this, then the next parliament and government will be open to the idea."
If you want to know more about this subject, check out our online knowledge platform 'Climate Citizens' Assemblies' and join us for our coming LIVECAST session 'From people to politics'.