This is Distributed Design is the fourth in a series of four publications developed within the Distributed Design Platform, co-funded by the Creative Europe program of the European Union.
In the format of a book and multimedia documentary This is Distributed Design addresses the concept of distributed design, a practice that allows creatives, designers, makers and innovators to participate in the creation of a new model of production and consumption, in which "bits travel globally, while atoms stay locally".
The aim is to leave these two pieces of content as a legacy for the future of digital design and fabrication.
Written, edited and advised in a collaborative process, the publication will be licensed under a Creative Commons Attribution-Non Commercial-ShareAlike 4.0 International License. It will also be free to read and experience online at distributeddesign.eu- in this way, the book itself is promoting the Distributed Design movement through directly implementing, researching and developing alternatives to mass production and linear consumption models.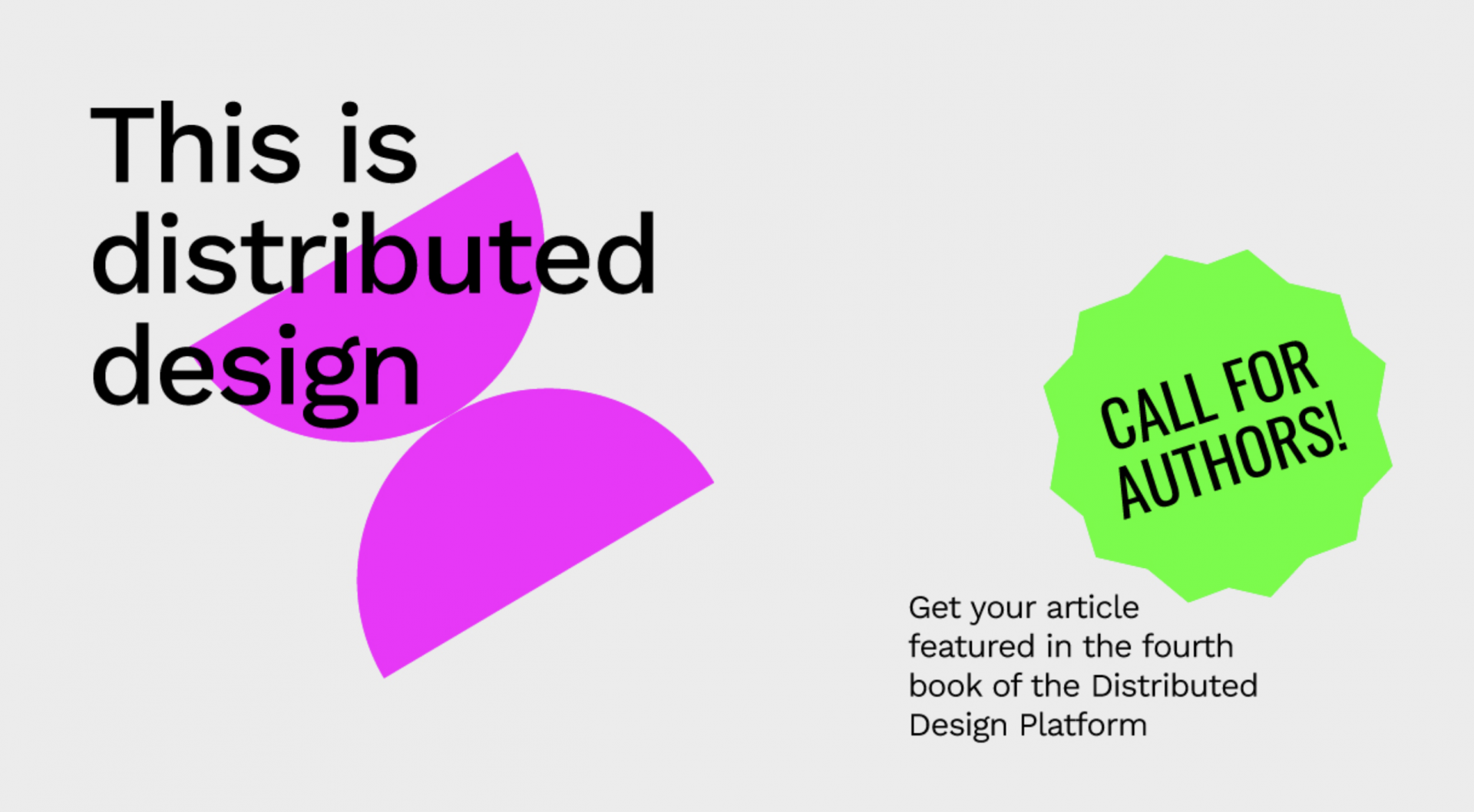 KEY TOPICS
– The origins of distributed design – When and where it all started (History, pioneers, trends…).
– Experts in the field of distributed design today – Gurus, theorists, role models.
– Outstanding practitioners of distributed design – Designers, makers, projects, events or institutions who apply the principles of distributed design.
– Overall impact or value of distributed design in democracy, social inclusion or climate change.
– Conceptualising in distributed design – Design for good, needs-based design and design for speculation.
– The importance of people – Shared knowledge, open design and communities.
– Making distributed design real – localised and small production and manufacturing.
– Where to? What's next in the field of Distributed Design.
This is an Open Call to contribute. For more info go to https://distributeddesign.eu/call-for-authors-this-is-distributed-design-book/