In January this year, Pakhuis de Zwijger launched a call for initiatives working on distributed design solutions for circular cities. How can Distributed Design make more impact and contribute to the Municipality's goal to use 50% less virgin raw materials by 2030? Fast forward we are happy to announce the initiatives that take part in the upcoming Distributed Design activities!
Blue Angels / Reblend
Reblend aims to create jeans that are distributive by design by creating DIY concepts – made with regenerated cotton saving a lot water and water pollution – and supporting local production as a base for makers to earn a fair income.
Website: https://www.reblend.nl/
Comp-on!
Comp-on! facilitates local composting and wants to create environmental awareness and teach citizens how to take advantage of organic resources to avoid their waste.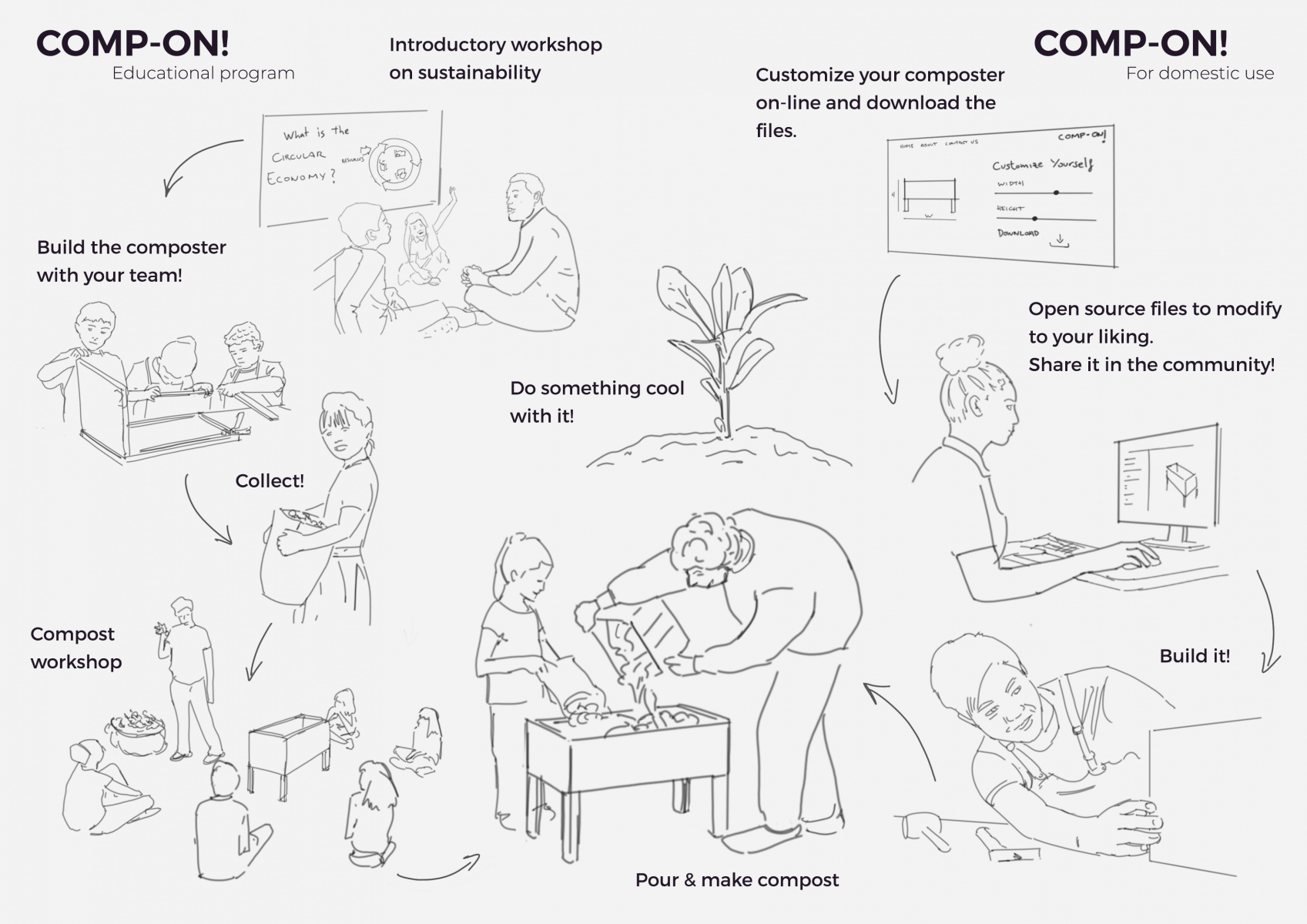 Website: https://linktr.ee/alexterol
Ecokathedraal / Stichting TIJD
In 1966, the first ecocathedral process was started in Heerenveens's public space by re-using materials like bricks and tiles stacked without cement (like dry stone) so that nature can react to it. The idea of this process is to make symbiotic cities: allowing nature to evolve endlessly without a plan.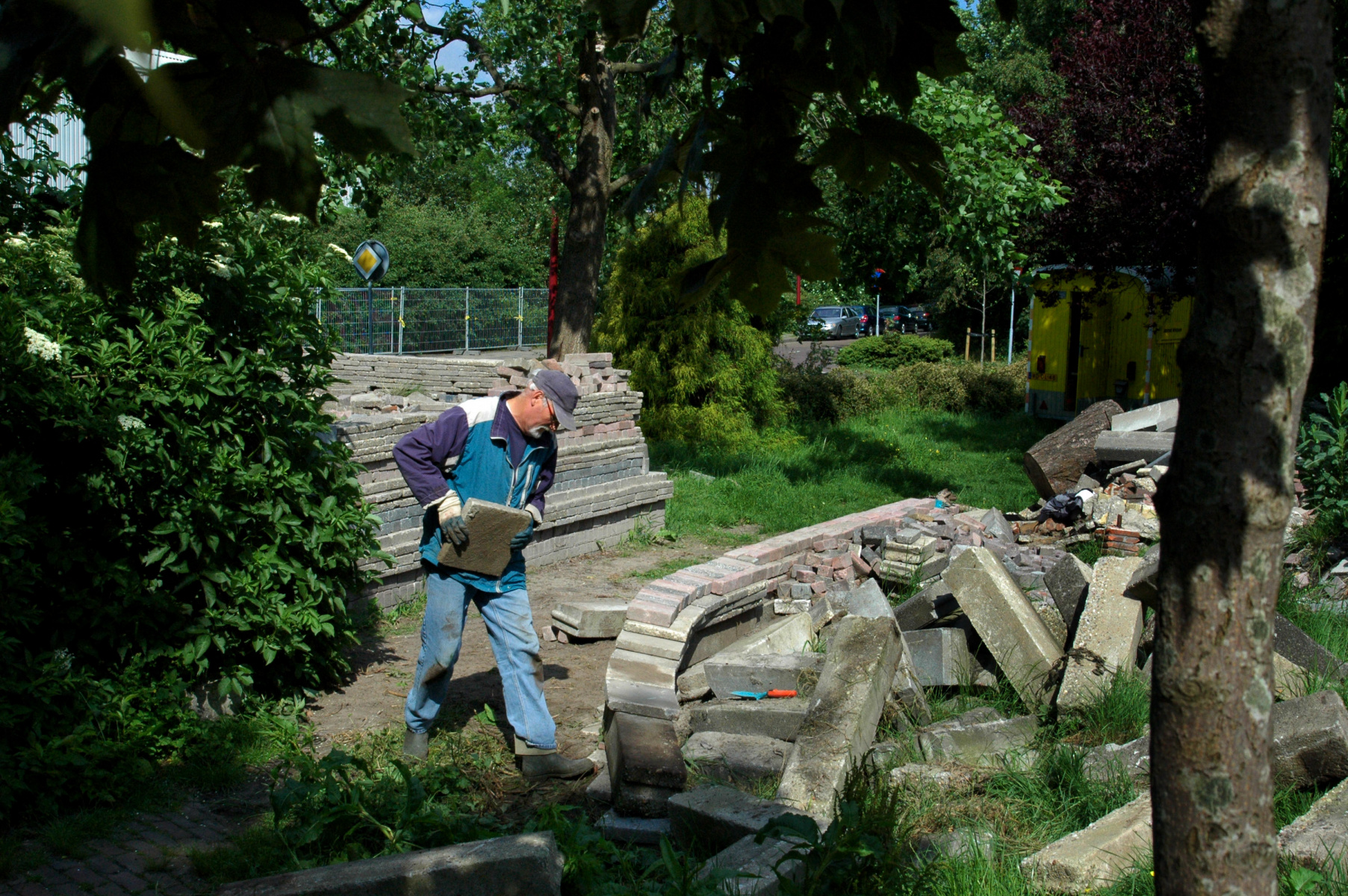 Website: https://leroytuin.nl/ / https://stichtingtijd.nl/ecokathedralen
Elektrisch Varen Foundation
Together with Battmen Ltd, Elektrisch Varen developed an infrastructure of battery charge and swap stations for small electric vessels of which the battery and its infrastructure components are manufactured, distributed, re-used, and recycled in a closed circuit.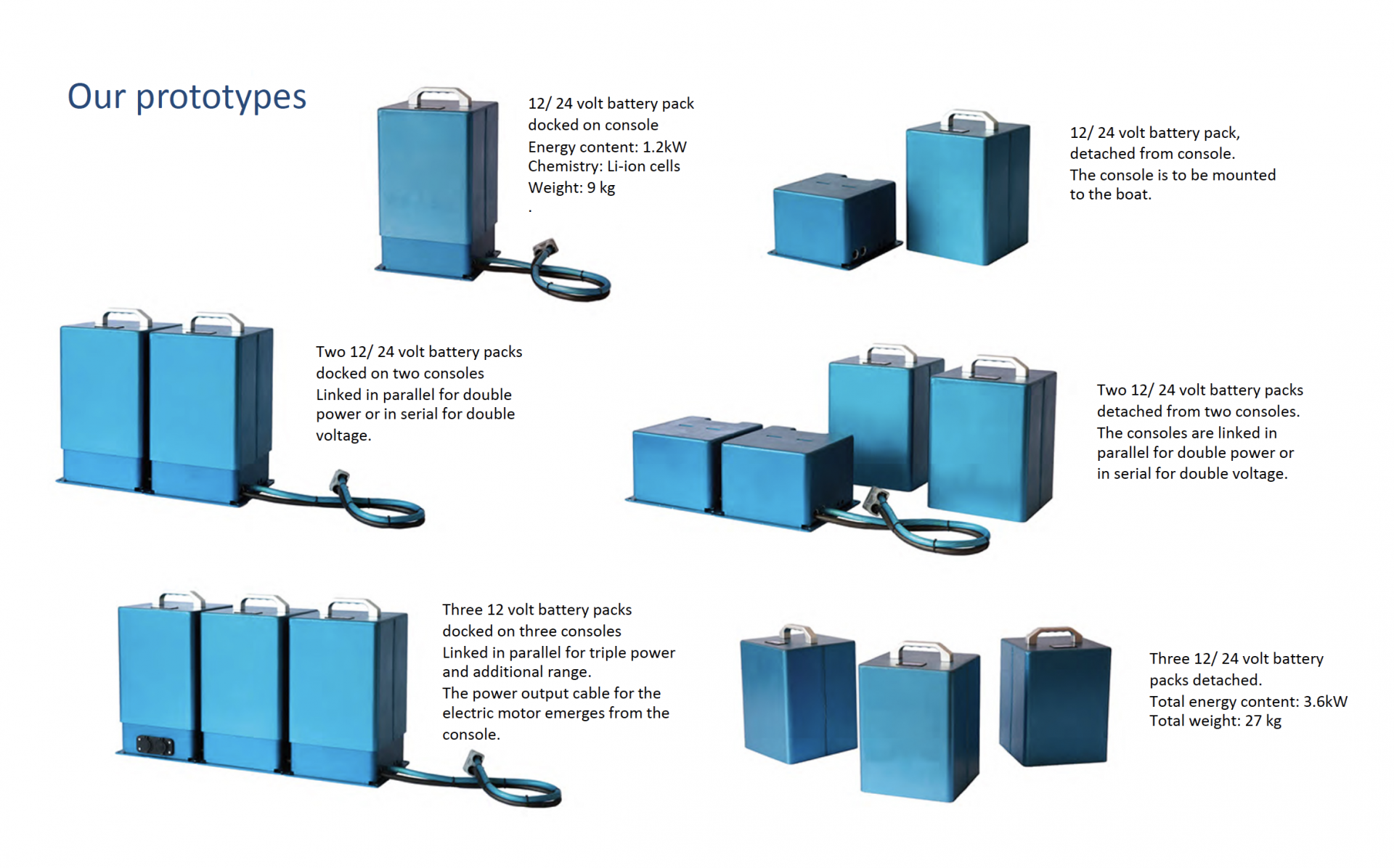 Website: https://elektrischvaren.org/en/
Fiction Factory
Fiction Factory wants to create an open-source solution for the waste CNC machines produce on a daily basis, cause even though it is nested quite efficiently, there are still pieces left unused.
Website: https://www.fictionfactory.nl/
The Food Rescue Platform
The Food Rescue Platform rethinks business models and food aid distribution and developed a membership-based 'one-stop-spot' connecting hospitality, citizens, and food banks to fight food waste and insecurity in Amsterdam.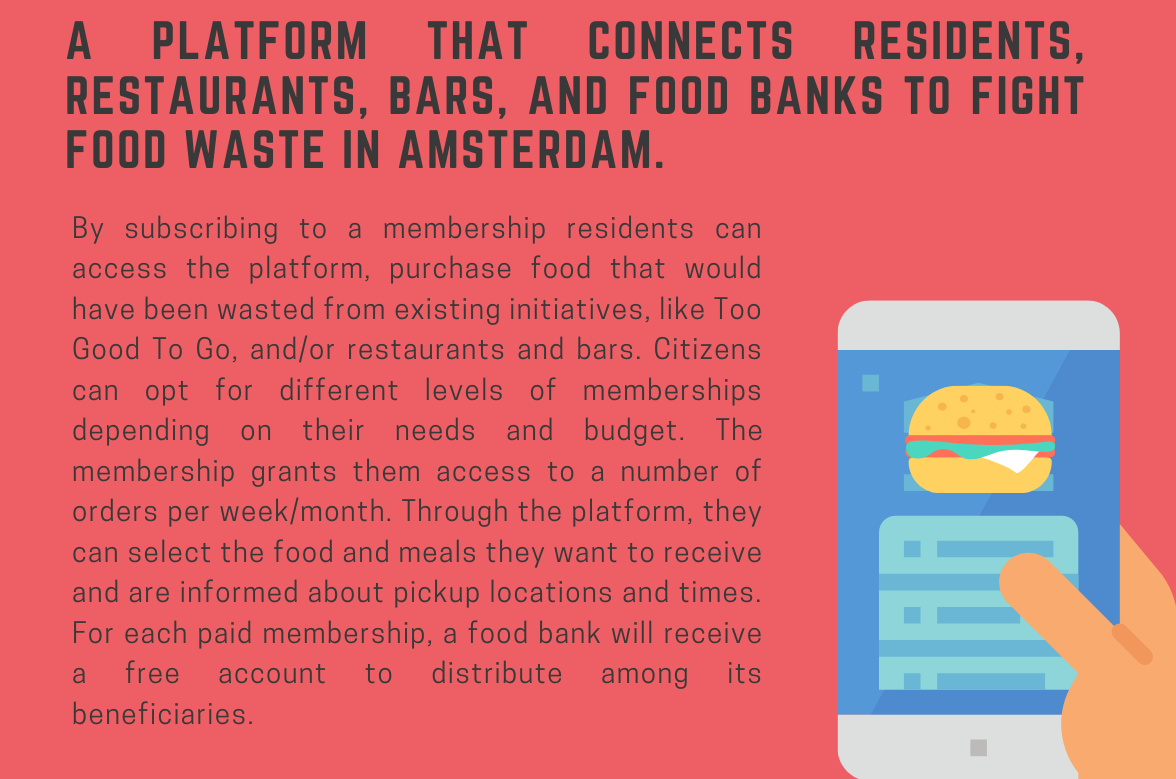 Local Discontinuity
Local Discontinuity turns organic waste from local cafes and restaurants into sustainable packaging looped back into local businesses: a circular business concept limiting the production of waste and generating green, local economic activity.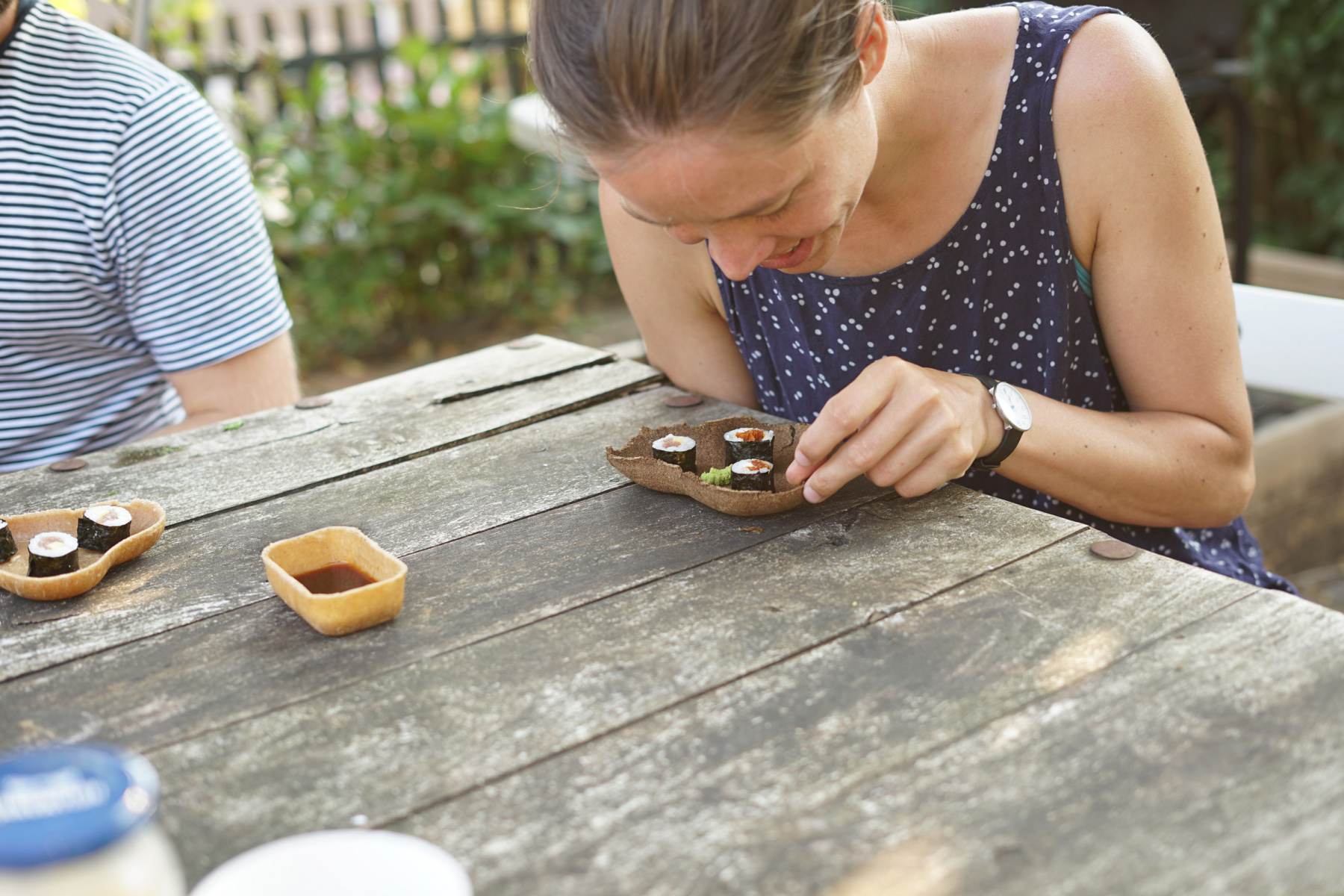 Webiste: https://louisrosedesign.com/
Minitopia by Rezone
Minitopia is a sustainable, circular housing project at a former waste disposal site with affordable self-build houses, where both the location and the homes are developed as much as possible in a circular manner, with great attention to nature, fellow humans, and the environment.
Website: https://rezone.eu/category/minitopia/
PET MINI ESkate by VIVA Lab
With the PET MINI Skateboard – an open-source recycled electric skateboard – VIVA Lab wants to end stressful commutes and boost your door-to-door speed, while simultaneously tackling plastic waste problems within cities.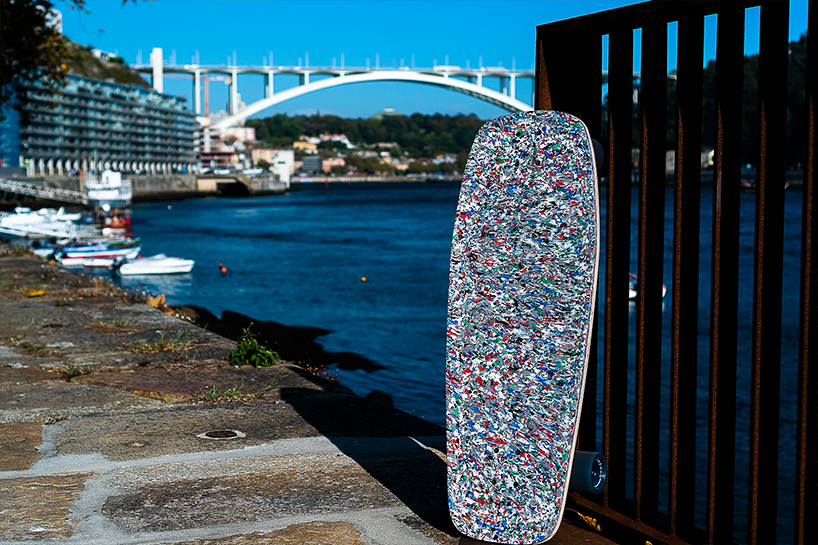 Website: https://www.vivalabporto.com/
Piss Soap
Piss Soap is a strategy to accept our own waste, focusing on the re-use and the transformation of human activity and body waste. It's made out of urine, used cooking oil, and wood ashes – all rubbish from human activities, but assembled together, they can produce a usable cleaning product.
Website: https://arthurguilleminot.com/
RESCALED Netherlands
RESCALED challenges the concept of 'prison' and proposes the concept of 'detention houses' instead, which thanks to the three principles of small-scale, differentiated, and community-integrated can contribute to sustainable, safe and inclusive societies.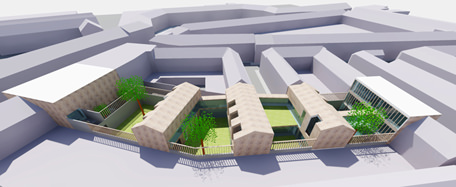 Website: https://www.rescaled.org/
Tog-Mad
Tog-Mad lets local farmers sell their fresh seasonal products directly to consumers by leveraging an existing infrastructure to sustainably move products around. Farmers fill a market wagon at their closest train station where commuters will be able to buy vegetables using their commuting time.