In many European cities, migrant-led communities have started to organise their communities and cities to demand regularisation (policy that makes irregular migration regular) for undocumented people. They are demanding humane refugee policies which are not focused on exclusion and marginalisation, but provide opportunities for undocumented people to contribute to their local surroundings. While this topic isn't high on the agenda in Amsterdam yet, partners from Naples and Barcelona present their local efforts in organising and campaigning for regularisation. We invite you to get inspired and learn about creative, original, and impactful campaigns demanding regularisation in Europe.
With in this event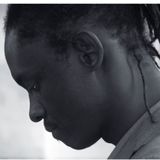 Fernando Chironda
Executive Secretary-General at Comitato 3 Ottobre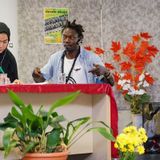 Abdoulaye Papalaye Seck
Top Manta, Barcelona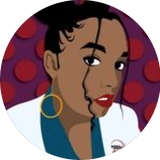 Mariema Faye
Ex OPG Occupato, Naples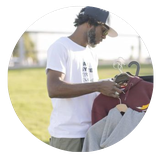 Mouhamadou Siradiou Dia
Top Manta, Barcelona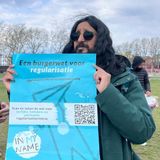 Shanthuru Premkumar
Anti-oppression trainer/ human rights activist and climate justice campaigner; non-binary BIPOC refugee parent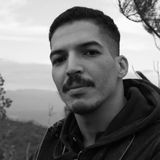 Abdel El Mir
Ex OPG Je So Pazzo, representative of Movimento Migranti e Rifugiati di Napoli
PROGRAM
We start the session with an introduction on strategic campaigning, and the importance of it for the position of undocumented people and the transition towards inclusive cities in Europe. We do so with:
Fernando Chironda, originally from Mozambique and currently living in Brussels, Belgium. He works as Capacity building and outreach for the Centre for European Volunteering. Fernando is Executive General Secretary of the Association Comitato 3 Ottobre, a non-profit organization born in the aftermath of the October 3, 2013 shipwreck when 368 people died off the coast of Lampedusa island.
We then dive into various examples of regularisation campaigns from Europe:
Shanthuru Premkumar is a non-binary BIPOC refugee parent, anti-oppression trainer, human rights activist and climate justice campaigner in Brussels, Belgium. They will discuss the "In my name" campaign, which advocates for the implementation of a civil law for a humane regularisation policy and the regularisation (making legal) of people without papers.
Mariema Faye is one of the members of Ex OPG in Naples: one of the largest community projects of Europe, with hundreds of citizens (with and without papers) connected. They run a "Migrants' help desk", a "People's Labor Center". Mariema will share the toolkit for regularisation campaigns of the City Rights United project.
Abdoulaye Papalaye Seck is part of the grassroots organisation of migrant workers and workers from Barcelona, Sindicato Popular De Vendedores Ambulantes de Barcelona (APVA). Under the name Top Manta, they try to find ways to make street selling successful by creating their own brands and shops, and founding their own Union. Papalaye shares his experiences with Top Manta's "Regularizacionya" regularisation campaign that fights for the right to work legally, and be part of Barcelona city life.
Finally, Shanthuru Premkumar (In my name) and Mariema Faye (Ex OPG) are joined by Papalaye's partner, Mouhamadou Siradiou Dia (Top Manta) to discuss the possibilities to transfer such local campaigns to an international level, thereby contributing to international solidarity between different movements.
City Rights United poster on the issue of regularisation:
About the conference
With various (inter)national speakers and in a mix of plenary and break-out sessions, we dive into the best practices from Europe that the City Rights United team collected. Throughout the evening, there is a walk-in marketplace with t-shirts and other merchandise run and developed by undocumented people!
Register here for the full program of this conference in Pakhuis de Zwijger (access to this offline event is free, registration necessary).
About the project
"The Toolkit for Inclusive Cities" is a collection of practices in European cities to make their cities more inclusive and accessible for undocumented people. The toolkit takes many forms: posters, videos, podcasts but also workshops and lectures. The toolkit is the result of 2 years of intense collaboration between various partners in Europe sharing their experiences, practices and knowledge on organising locally and overcoming local challenges for undocumented people. All this information is now combined in the toolkit, which will be presented during this conference on May 12 in Pakhuis de Zwijger. The conference continues for 2 days (on May 13-14) in BAK Utrecht, with worksessions and events.
The network City Rights United, started in 2019 by Here To Support, consists of partner organisations based on collaborations of citizens with and without documents.