The covid-19 pandemic has an enormous impact on cities worldwide. Especially within areas such as employment, health care, social services and the economy: both now as in the near future. In the third program of the Infected Cities series, we will look at how the capital of Egypt is currently dealing with this pandemic. During this LIVECAST we will have conversations with different experts about the current and future impact of this crisis in Cairo. Together with DutchCulture, we will listen to voices of different 'city makers' such as artists, creatives, volunteers and their situation. The speakers will give us an insight into their daily works and explain how they commit to making a positive impact during this pandemic.
Met in dit programma onder anderen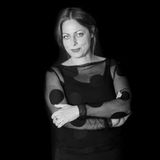 Lada Hršak
Architect and Designer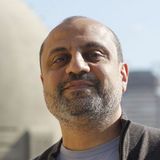 Ahmed El Attar
Independent theatre director and Artistic director of D-CAF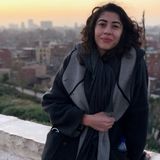 Mariam Elnozahy
Curator and writer based in Cairo currently working with Ma3azef.com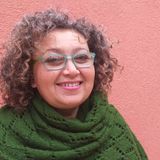 May Al-Ibrashy
Architect and urbanist, founder of Built Environment Collective, Megawra and Athar Lina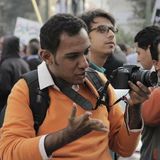 Ahmed Hamed
Photojournalist and freelance photographer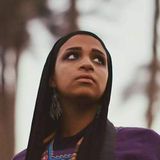 Asmaa Gamal
Photojournalist, freelance documentary maker and photographer
When social-distancing is a luxury
With its 20 million population in the metropolitan region, Cairo is not only the capital of Egypt but also one of the largest cities in Africa. Those with humblest means live in densely populated neighbourhoods in the old city centre and in new areas on the margins of the metropolis, while the middle class enjoys quiet residential quarters in gated compounds. How is the corona pandemic, which was first reported in the country in February 2020, affecting the busy districts of the Egyptian capital? Has the pandemic pushed the already stark contrasts and inequalities inherent to Cairo to an extreme?
Art and culture moving society in times of crises
History shows that in times of crisis, citizens, artists and thinkers are the quickest to respond to urgent needs. In this third episode of Infected Cities about Cairo, we will talk with culture and art professionals as well as scholars and thinkers who consistently follow a bottom-up approach in the various initiatives they develop with and for different groups in the city. What is the status of their art projects? What type of innovative solutions have they found to continue their work, engage with and most importantly support their communities?
Ahmed El Attar is an Egyptian independent theater director, playwright, and cultural manager. He is the founder and general manager of many independent cultural institutions in Egypt: Studio Emad Eddin, Cairo's oldest rehearsal and training spaces, D-CAF (Downtown Contemporary Arts Festival), Egypt's largest annual international contemporary arts festival, Maktabi, Cairo's only shared office spaces for the creative sector, the Arab Arts Focus, the leading producer and distributer of Arab performing artists and D-XMedia a cultural digital platform catering to Arab audiences. His Temple Independent Theater Company, has performed his plays at major festivals and theaters in over two dozen countries across the globe. Currently he is touring internationally with his latest play 'Mama', which premiered at the 72nd edition of Festival d'Avignon in July 2018. El Attar was presented in 2018 the title of a "Knight of the Order of Arts and Letters" by the French Ministry of Culture for his significant contributions to theater.
May al-Ibrashy is founder and chair of the Built Environment Collective, an Egyptian NGO that operates via MEGAWRA, a hub of architecture and urbanism that organizes a regular program of public talks and events in addition to research and community outreach projects (www.megawra.org). She is director of Athar Lina, a participatory initiative integrating conservation and community development based in Historic Cairo (www.atharlina.com). In addition to her practical work as an architect with close to 25 years of experience in architectural conservation and documentation, she is adjunct lecturer of architecture at the American University in Cairo and Cairo University. She holds a BSc in architecture from Ain Shams University and a PhD and MA in art, architecture and archaeology from the School of Oriental and African Studies, the University of London.
Mariam Elnozahy is a curator and writer based in Cairo currently working with Ma3azef.com. Previously, she curated eight exhibitions at the Townhouse Gallery as well as an exhibition in Jeddah at the Athr Gallery and in London at the Mosaic Rooms. Her project titled 'Whose Open Society? Understanding Neoliberalism and the Economics of Artistic Production in the Middle East and former Eastern bloc' was presented at the Warsaw Biennale and the Matter of Art Biennale in Prague. She has been published in Hyperallergic and MadaMasr.
Bureau LADA (Landscape, Architecture, Design, Action) is a cross-disciplinary Amsterdam based studio with focus on architecture. Currently active in Europe and Africa the practice is testing the social capacity of the discipline through actions, performative and built interventions. Established in 2010 by Croatian – Dutch architect and urbanist Lada Hršak, the studio collaborates with practitioners from the fields of ecology, science, art, heritage and sociology. The practice operates as multi-lingual collaborative listening to the sense of urgency and testing 'what design can do'. Following her training at Faculty of Architecture at The University of Zagreb, Hršak completed the postgraduate program at The Berlage Institute in Amsterdam. Parallel to the design work, she holds several teaching engagements (Royal Academy of the Arts The Hague KBAK, Academy of Architecture Amsterdam, Delft University of Technology, Academy of Architecture Rotterdam, Faculty of Architecture Auckland University), was a member of the Advisory Committee for the Dutch Creative Industries Fund, and currently selected for the Dutch Pavilion's Parallel programme at the upcoming Venice architectural Biannual.
Asmaa Gamal is working as photographer and videographer at Daily News Egypt and is also a freelance filmmaker. She finished her Masters degree in Media and Drama and has made two photobooks: "Seven Seeds" and "Thailand Land of Unforgettable Experience". Asmaa started to focus on photography during the revolution as a form of visual stories which were highly regarded on social media. Since then, she participated in film projects and directed short films.
Ahmed Hamed graduated from the faculty of Arts Mass Communication and Journalism in 2008. He worked in diverse fields simultaneously: Journalism, Art and cultural projects. Ahmed started his film making career with a documentary about the smell of the city of Cairo. Since then, he focusses his documentary photography and film making on the daily life of the city Cairo.