In the context of the Keti Koti Month, we are organising a program about the meaning of Keti Koti, Emancipation day and Dia di lucha pa libertat for various ABC – SSS islands (Aruba, Bonaire, Curaçao, Sint Maarten, Saba and Sint Eustatius) in the Caribbean. Specifically about the historical impact that the so-called 'Emancipation Act of 1863' had on the various islands and how the colonial and history of slavery has influenced 'blackness' on these islands. We will also discuss the historical effects of this history when it comes to inequality and freedom. We address these questions with various diaspora from the ABC and SSS islands. The program will also provide space for interaction and deepening.
The program will be a mix of Dutch and English, whereby participation in working groups is also possible in English.
Scroll naar beneden voor Nederlands.
This event can only be attended physically at our studio. The recordings will be made available later on and can be viewed via
dezwijger.nl/terugkijken
or via our YouTube channel.
Speakers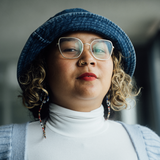 Gyonne
Historicus en podcastmaker BE RIGHT BACK / BAI BIN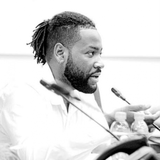 Kjelld Masoud Kroon
Co-founder BIT-Lab and Advocate for the Political Rights of Bonaire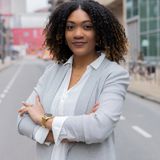 Chantelle Jessurun
Trainee wijk, gebieds- en accountmanagement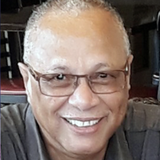 Ruben Severina
Bestuurslid NINsee
Gyonne Goedhoop is a creator, connector, and Caribbean woman who makes an effort to build new systems. She focuses on improving the social atmosphere. She creates through her work as a podcaster on BeRightBack/BaiBin, program maker at TENT Rotterdam, and as co-founder of Counter/Narratives
Kjelld Kroon comes from Rincon/Bonaire and studies in Leiden. He is an activist for the political rights of Bonaire and did an internship at Human Rights Bonaire in 2021. As a Philosophy: Global and Comparative Perspectives student, he specializes in decolonial and political philosophy.
Chantelle Jessurun was born in Curaçao and moved to Sint Maarten when she was 8 years old. At the age of 17 she came to the Netherlands for university studies. Chantelle has a Masters degree in Sociology: Social Inequalities. Her interests lie mainly in emphasizing and preserving the Caribbean cultural identity in Western society. She also deals with issues of colorism, racism and discrimination.
Ruben Severina is Board member of the NINsee, chairman of the supervisory board of the foundation Stichting Overlegorgan Caribbean Dutch (OCAN), at the time coordinator of Tula Commemoration in the 1980s on Curaçao, and secretary of the Inter-Island Consultation on the Effect of Slavery.
Program overview
This program will be a mix of a panel, Q&A, and interactive circle discussions. The group will divide into different sub-themes, which are elaborated on below.
20:00-20:05 Introduction by moderator Lisenne Delgado
20:05-20:50 Panel with speakers from various islands.
20:50-21:05 Q&A with the audience
21:05-21:35 Split up in round table discussions (NL and English groups)
21:35-21:45 Plenary feedback
21:45-21:50 Ending
Themes of round table discussions
> How can we in the Netherlands ensure that the perspectives of various islands gain more visibility? What has to be done to achieve this? Discussion guided by Ruben Severina and Chantelle Jessurun.
> How can we ensure better (political) representation of the Islands in the Netherlands, and lobby to address imbalanced power relations? Discussion guided by Kjelld Kroon.
> How can diverse communities and diaspora of the islands deal with the shared history they have around slavery and colonialism? What can strengthen cooperation between the islands in this regard? Discussion guided by Gyonne Goedhoop
Nederlands
Herdenken vanuit de Caribische Eilanden
In het kader van de Keti Koti maand organiseren we een programma over wat herdenken in het kader van Keti Koti, Emancipation Day of Dia di lucha pa libertat betekent voor de diverse ABC – SSS eilanden (Aruba, Bonaire, Curaçao, Sint Maarten, Saba en Sint Eustatius) in het Caribisch gebied. Specifiek over de historische impact die de zogeheten 'Emancipatiewet van 1863' heeft gehad voor de diverse eilanden en hoe de koloniale en slavernij geschiedenis 'zwart-zijn' op deze eilanden heeft beïnvloedt. Daarbij zullen we tevens ingaan op historische doorwerkingen van deze geschiedenis als het gaat om ongelijkheid en vrijheid. We gaan in op deze vragen met diverse diaspora van de ABC en SSS eilanden. Het programma zal ook ruimte geven voor interactie en verdieping.
Het programma zal een mix zijn van Nederlands en Engels, waarbij deelname aan werkgroepen ook in het Engels mogelijk is.
Programma overzicht
Het programma zal een mix zijn van een panel, Q&A en interactieve kringgesprekken. Hierbij zullen de groepen uiteengaan in verschillende deelthema's die hieronder uitgewerkt staan.
20:00-20:05 introductie door moderator Lisenne Delgado
20:05-20:50 panel met sprekers van diverse diverse eilanden.
20:50-21:05 Q&A met publiek
21:05-21:35 uit elkaar in kringgesprekken (mix NL en Engelstalige werkgroepen)
21:35-21:45 plenaire terugkoppeling
21:45-21:50 afronding.
Thema's van kringgesprekken
> Hoe kunnen we in Nederland ervoor zorgen dat de perspectieven van diverse eilanden meer zichtbaarheid krijgen? Wat moet hiervoor gebeuren? onder begeleiding van Ruben Severina en Chantelle Jessurun.
> Hoe kunnen zorgen voor betere (politieke) vertegenwoordiging van de Eilanden in Nederland, en lobby voeren om scheven machtsverhoudingen aan te kaarten? Onder begeleiding van Kjelld Kroon.
> Hoe kunnen diverse gemeenschappen en diaspora van de eilanden zelf omgaan met de gedeelde geschiedenis die zij hebben rondom slavernij en kolonialisme? Wat kan samenwerking tussen de verschillende eilanden daarin versterken? Onder begeleiding van Gyonne Goedhoop
Achtergrond Sprekers
Gyonne Goedhoop is een maker, verbinder en een Caribische vrouw die zich inspant om nieuwe systemen te bouwen. Ze richt zich op de verbetering van de sociale sfeer. Ze creëert onder meer door haar werk als podcaster op BeRightBack/BaiBin, programmamaker bij TENT Rotterdam, als mede-oprichter van Counter/Narratives
Kjelld Kroon komt uit Rincon/Bonaire en studeert in Leiden. Hij is een activist voor de politieke rechten van Bonaire en liep in 2021 stage bij Human Rights Bonaire. Als student Philosophy: Global and Comparative Perspectives is hij gespecialiseerd in dekoloniale en politieke filosofie.
Chantelle Jessurun is op Curaçao geboren en met 8-jarige leeftijd naar Sint Maarten verhuisd. Op 17 jarige leeftijd is ze voor Universitaire studie naar Nederland gekomen. Chantelle heeft een Masters Sociologie: Sociale Ongelijkheden. Haar interesses liggen vooral bij het benadrukken en behouden van de Caribische culturele identiteit in de westerse samenleving. Ze houdt zich ook bezig met onderwerpen omtrent 'colorism', racisme en discriminatie.
Ruben Severina, Bestuurslid van het NINsee, voorzitter van de raad van toezicht stichting Stichting Overlegorgaan Caribische Nederlanders (OCAN), destijds coördinator van Tula Herdenking in de jaren 80 op Curaçao, en secretaris van het Inter Eilandelijk Overleg over de Doorwerking van de Slavernij.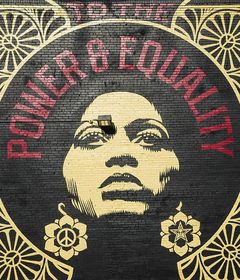 Naar een inclusieve, gelijkwaardige en rechtvaardige stad.