As cities become more and more complex, there's the risk of losing the "human touch" in how we relate to our neighbors. Could playful experiences in urban public spaces play a role in establishing new relationships of trust? That was the central challenge for participants in the *Trust in Play European School of Urban Game Design*. In three branches (Athens, Amsterdam and Nomadic), designers worked together on making games and playful experiences for urban public spaces. This livecast presents the results from the Amsterdam branch, showcasing three concepts developed in the past year.
Over the past decade, a small but vibrant international scene of game designers has become fascinated with working in public urban spaces, producing experimental projects & formats, from festivals and events to installations and mobile apps. This scene consists of artists, tech enthusiasts, artistic performers, game designers and curators of playful art, working in public space, often with an interest to address social issues.
At the same time playfulness has been used as a trust-building tool between communities and teams for a long time, from the American 'New Games movement' in the 1960s up to recent example's such as Oslo's Traffikagenten game app that invites young citizens to report on difficulties or safety hazards they encounter in their daily lives. Can urban games and playful experiences play a role in activating urban public spaces, contributing to the built-up of trust relations between citizens?
Building upon these insights, Trust in Play – The European School of Urban Game Design was set up to support emerging professionals in the new interdisciplinary field or Urban Game Design. The school offers three branches, one in Amsterdam, one in Athens and a Nomadic branch for trainees in other European cities. Each branch organized a one year (part time) training programme for emerging designers, working towards the realization of a series of urban games. The programme is a collaboration between the Goethe Institute Athens, the Hogeschool van Amsterdam / Amsterdam University of Applied Sciences, EdgeRyders, Innovathens and Resilient Athens. The programme for the Amsterdam branch was organized by the Play & Civic Media research group at the Amsterdam University of Applied Sciences. Trust in Play is co-funded by the Creative Europe Programme of the European Union.
Snake.City
Snake.City is a multi-player experience inspired by the classic mobile Snake game. The game is played in a public space with friends where you connect together by holding one side of your mobile phone and one side of someone else's phone. The aim of the game is to move around together while trying to hold on to your snake for as long as possible. The game has very few formal rules, and we hope you will make many rules up as you go along. You might decide to go fast or move very slowly. Will you play fair or will you be cunning and try to catch your friends out with a sudden turn or jump? Maybe you might even find time to dance as you join Snake.City.
Presented by:
Giulia Gualtieri is a passionate urban designer with the aim of creating more inclusive and playful public spaces for all.
Gavin Wood is a researcher and games developer interested in digital outdoor play and game design. Gavin has a computer games label and blog called BaaWolf.
Tomo Kihara is a designer and a developer making products that challenges social problems in a playful manner.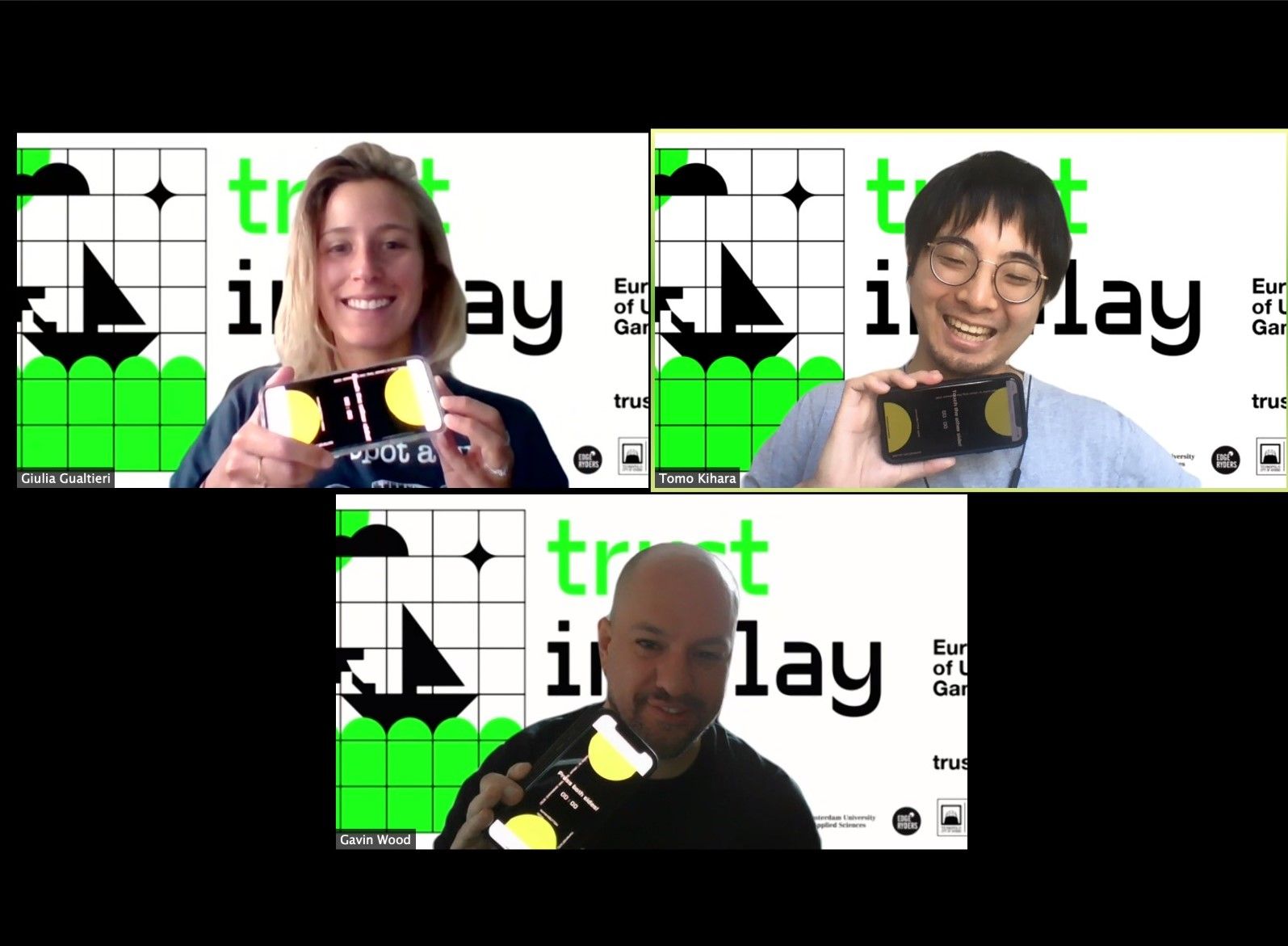 W_NDER
W_NDER is a game for two people to explore their neighborhood and get to know each other better in times of social distancing
Presented by:
Lily Higgins (USA) is a future-oriented designer of experiences, processes, and tools. She is the founder of Pivot, a radical design consultancy for social innovation which operates at the intersection of strategic foresight, critical urbanism, and applied play.
Lily currently collaborates with Changeist as an associate futures-designer, Playspace as a play-experience designer, and various other clients from corporates to local initiatives and educational institutes. She is a trainee at the European School of Urban Game Design and the founder of Urban Playwalks Rotterdam, a monthly walking tour of site-specific urban games that play with the norms of public space.
Ioana Lupascu (RO) is an artist, designer and thinker. She is a skilled generalist passionate about emergent play, graphic form and mindful dialogue. Ioana is pursuing a MA in Art Praxis at DAI while participating in the long-term research project Seasonal Neighbours exploring cohabitation in the contemporary rural & seasonal labour. Ioana trained as an architect in Bucharest. She developed her practice in London working on art installations, experiences, exhibitions & public space interventions along Studio Walala, Praline, London Design Fair, and many others.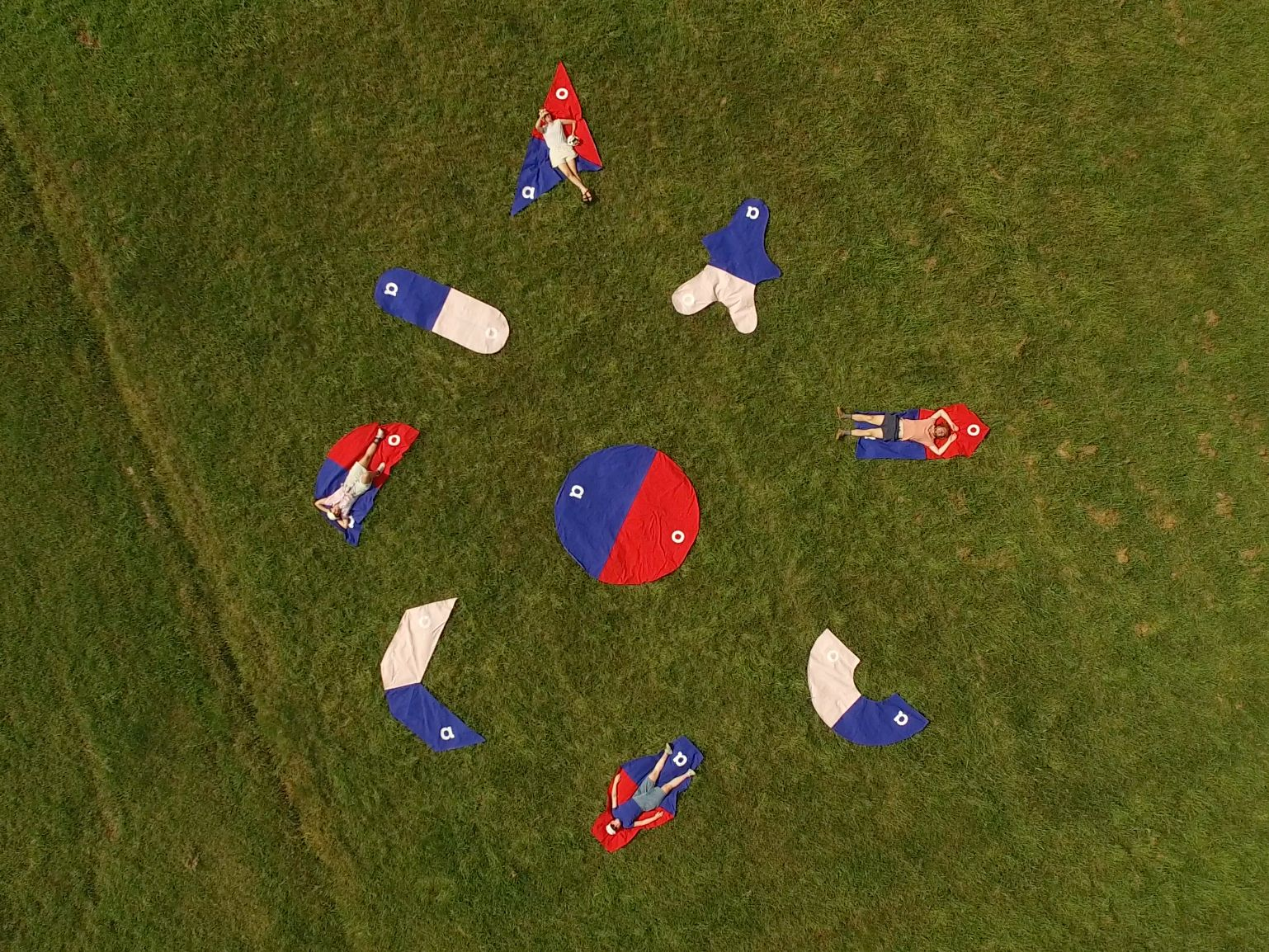 Alleen Normaal
How would you feel if technology were to review your housing application? Alleen Normaal is a new living concept for Amsterdam that questions urban stereotypes, contradictions and the role of technology in cities.
Presented by:
Vitor Freire is a creative director and choreographer of experiences. His work explores narrative uses of design and technology. He holds a Masters in Interactive Communications (ITP) from New York University. He is based in Amsterdam heading the creative studio Imagination of Things.
Viviana Cordero is working daily to plan cities hand in hand with children and add play to the urban environment. She is a lawyer and urban planning specialist, driven by the concepts of social and environmental justice. Founding Member of Huasipichanga.
Olina Terzi is a Digital Transformation Designer at the Digital Society School in Amsterdam. With a background in architecture and community engagement, she designs urban and public services that harness technology for public good. In the past, she has worked as an architect in London and as a researcher and business developer for the Office for Metropolitan Architecture (OMA) in New York City. She is currently Chair of the Student Exhibition at the Media Architecture Biennale 2020.