During the Week Against Racism, Amsterdam United curated an event that focuses on honouring the empowerment of black women and giving voice to the lived experiences of this intersectional community. The event is built around the documentary Sylvana Demon or Diva, an intimate portrait about politician Sylvana Simons who is an important player in the anti-racism battle in the Netherlands. We will be hosting a discussion panel surrounding the film that will include a Q&A, in addition to screening fragments of the documentary. An artistic approach will end the evening, including a spoken word performance.
More information and info about speakers will follow soon.
You can attend this event physically or online. When making your reservation, choose between a physical spot or an online reservation.
Background information about the documentary "Sylvana Demon or Diva"
Synopsis: She used to host music shows on Dutch TV, but now she's the figurehead of the political party BIJ1 ("Together"). As a woman of color who was born in Suriname but grew up in the Netherlands, she knows how it feels to be treated as a minority. Her outspoken style in fighting for a world in which everyone has equal rights and opportunities sometimes provokes extreme reactions, and her attackers have posted sinister death-threat videos on YouTube. We follow her in the three months leading up to the local elections, in which she's running for the Amsterdam City Council. During TV debates, interviews, and discussions with opponents, we see Simons standing up for her opinions with a fascinating force of argument. But when she's on her therapist's couch or at home in front of her well-filled walk-in closet, she shows her vulnerable side. Her doubts and fears increase as the election draws nearer. What if she fails to win a seat on the city council? Apart from being an exciting report of an election campaign, the film is an inspiring story of an impassioned woman who left showbusiness and sacrificed her private life and peace of mind to fight for a fairer world.
Credits:
Directed by Ingeborg Jansen
Written by Ingeborg Jansen
Produced by Eric Velthuis
Music by: Suzanne Heimer and David Spaans
Cinematography by Diderik Ever, Joost van Herwijnen, Victor Horstink and Rogier Timmermans
Within this program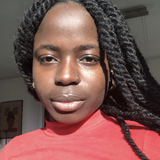 Valerie Ntinu
Diversity and inclusion practitioner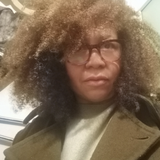 Cole Verhoeven
Poet, writer, painter and endurance performance artist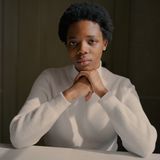 Daniëlle Zawadi
Schrijver & spoken word artiest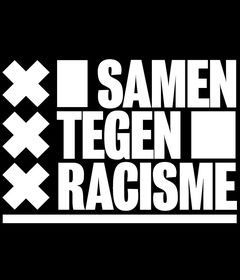 Dossier
Samen Tegen Racisme
Een Amsterdamse coalitie die zich inzet tegen racisme en discriminatie
Bio's:
Valerie Ntinu -pronouns are she/her- is a Black Kenyan & Nigerian woman based in Rotterdam. In her professional pursuits, she is a diversity and inclusion practitioner. Upon migrating to the Netherlands in 2014, Valerie pursued a bachelor's degree in International Studies choosing to dedicate her final thesis project on analysing tourism in Cuba and its commodification of Black female bodies. Her commitment to fully representing the experiences of Black women was also honoured through her final master's thesis which broadly looked into how self-identifying Black women experienced their interactions with white and non-black men. Her big literary break came in 2020 when she contributed a piece to the One World magazine; a piece that analyzed her differing perceptions between the white and Black gaze of her interracial relationship with a white cis-man (which has now ended, unsurprisingly). Valerie continues to contribute think pieces to Black owned/led magazines, avidly engage with African literature and occasionally rant online. She is also the founder of the drINKcafe initiative, which provides a space to Black and brown femmes and non-binary folks to connect through art and dialogue.
Intro: Cole Verhoeven (Kiara)
Cole Verhoeven -pronouns are she/her- is a poet, writer, painter and endurance performance artist based in Amsterdam. In the summer of 2021 she founded a small publishing house, Mkadoo (Em-Kaadoo) Press. Small Publishing Apartment is perhaps more accurate.
Mkadoo Press released its first book in September 2021, Waarom Werkt het Zebrapad Niet / Why Doesn't the Crosswalk Work. [Photo of the book] The book is full of questions from an eccentric toddler combined with lush visuals to make Why Doesn't the Crosswalk Work a sophisticated art book for children and simultaneously a children's book for adults. Additionally, Cole is a visual artist (painter) and an endurance performance artist. She is a member of the international abstract art collective, The Act of Painting and has exhibited her work in Sweden, Germany and Japan. After being awarded a Masters Degree in Cultural
Entrepreneurship from DAS Graduate school in 2020, she was named Business Manager (Zakelijk Leider) of the collective. Next month she has a solo show in a new, soon to open gallery in Amsterdam in the Westerpark neighborhood and in September a show in Moerenuma Park, Sapporo, Hokkaido Japan. As a freelance writer she churns out the occasional Long Read for the art, design and architecture publication Damn Magazine and Éxplainer" and "Opinion" pieces on social justice and journalistic integrity for the Amsterdam based publication OneWorld Magazine. And she is mother to a thirteen year old son.
To illustrate one such OneWorld article "White Fragility is a Misnomer" she has included 7 seconds of video from TikTok user AIOFE714 : a grid white women on tiktok performing a trend where one acts as if one is crying and then stops. The sound they are using is full of them pretending to cry. A lot of Black people are calling them out and showing how white women's tears have been weaponized against us.