The Designing Cities for All (DCFA) Student Book Club is a platform where students can meet peers and explore different books related to design, cities and inclusivity. In the first edition of the DCFA Book Club, we dive deeper into 'Soft City' by David Sim and explore how soft cities can contribute to more equitable, healthier and sustainable living environments. After a kickoff followed by three weeks of reading, the students will have the opportunity to ask questions and explore these topics with author David Sim and DCFA Fellow Lyongo Juliana – who selected the book for this book club.
This event can only be attended physically at our studio. The recordings will be made available later on and can be viewed via
dezwijger.nl/terugkijken
or via our YouTube channel.
About the book: Soft City by David Sim
David Sim is Creative Director at Danish urban design consultancy Gehl, which addresses global trends with a people-focused approach. The last couple of decades David has championed people-first urban strategies and design work worldwide, making him a leading authority in the push for more equitable, healthy, and sustainable urban environments. Soft City: Building Density forEveryday Life is the story of how to build denser and more diverse places that enhances the everyday life of people. An antidote to the increasing complexity of urban life, the book showcases grounded principles and solutions that combine to create a livable neighbourhood and vibrant public life.
About Lyongo Juliana
Next to many designers, scientists, experts, educational institutions, and other involved partners, we will dive into the matter of (re)designing inclusive cities together with a total of six Fellows that we invited to our Fellowship programme. We will kick off with Amsterdam-based architect Lyongo Juliana, director Caribbean Region at OZ architect! Our DCFA Fellow Lyongo handpicked a must-read book for students and young designers-to-be. Meet peers and gain wisdom – read along with our book club to discover a more complete understanding of the world!
DCFA discount at Athenaeum Bookstore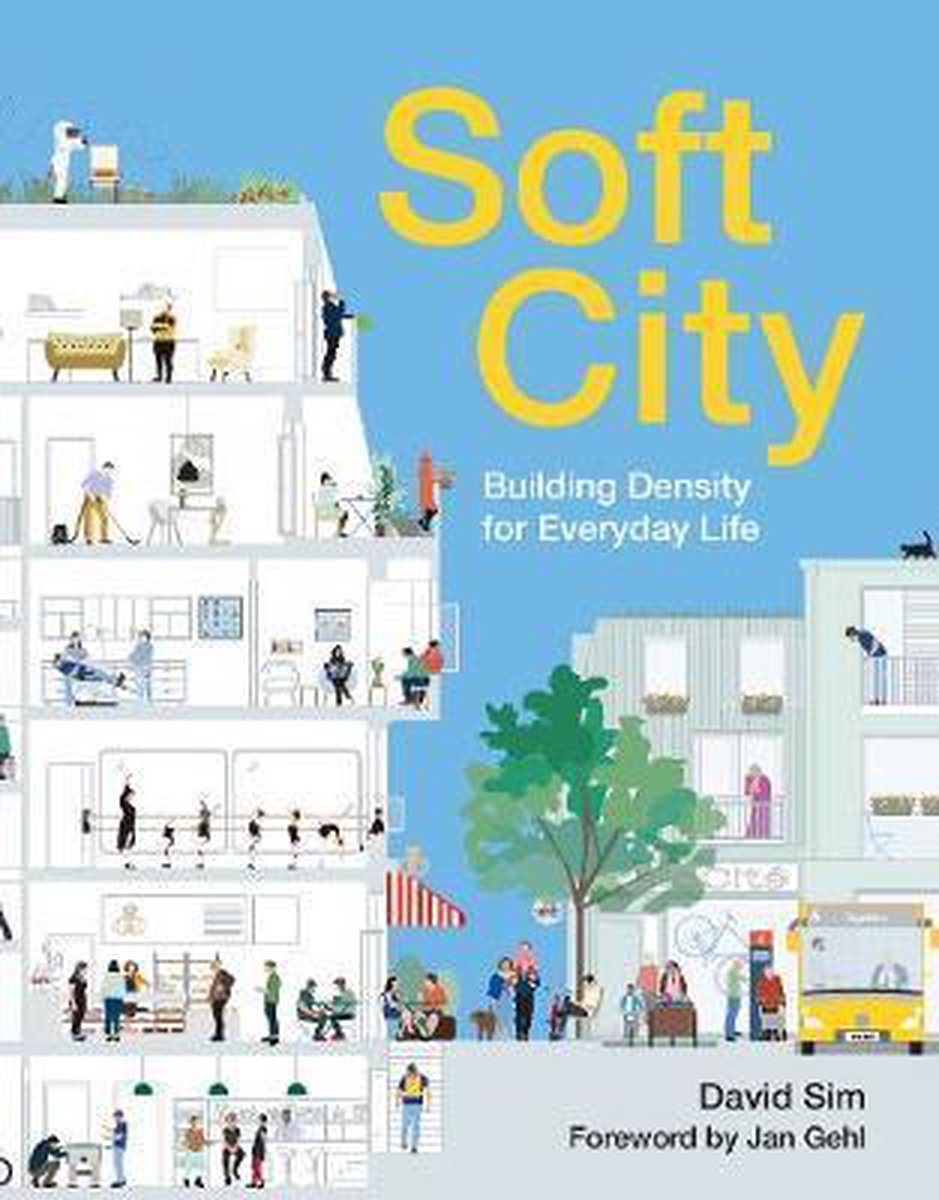 Do you also want to get your hands on a copy of Soft City? Good news: you can order the book with discount via our local Amsterdam bookstore Athenaeum. With code DCFA2122 you get a 10% discount. This discount applies to all (non-Dutch) books selected by the DCFA team and Fellows. Order Soft City here and use the code at checkout. We've asked our DCFA-fellow Lyongo Juliana to name his favourite must-reads books for city designers, which you can find here. For everyone that wants to empower themself (and others), let these reads guide your practice of transforming cities for the better.