Due to the impact of the corona measurements and the upcoming economic recess, cities as Amsterdam have been re-drafting the ways in which they allocate their public budget for the upcoming years. These necessary steps directly impact the lives and living environments of citizens, while they often exclude them from participating in the decision making-process. What would happen if we instead put citizens in charge to find the necessary solutions for our current challenges? Which possibilities and challenges arise, now that citizens are more connected to their neighbourhoods during lockdown? What can democratic tools and processes such as participatory budgeting offer cities, precisely in these times of economic scarcity? Join this special broadcast with various international key players in the field of participatory budgeting.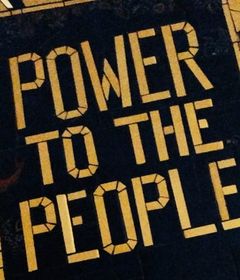 Dossier
Democratie en sociale innovatie
Op zoek naar nieuwe en alternatieve praktijken van (lokale) democratie, co-creatie en stadmaken voor de 21e eeuw.
About the program
We start the session with a conversation on the impact of corona on participatory budgeting in different European cities – which possibilities and which dilemma's does this democratic tool face and/or offer? We do so with:
Joop Hofman, one of the participatory budgeting experts in the Netherlands, founder of de Rode Wouw and partner of the knowledge platform Burgerbegrotingen.eu.
Hettie Politiek,

programmanager Democratization at the municipality of Amsterdam.

Giovanni Allegretti, architect, planner & senior researcher at the Centre for Social Studies of the Coimbra University, Portugal, who is working on the newest edition of The World Atlas of Participatory Budgeting.
Furthermore, we will hear from two other participatory budgeting experts from abroad. How do they manage in these corona times?
Hanne Bastiaensen*, is Country Manager Benelux at the The Democratic Society, and former projectleader on participatory budgeting at the city of Antwerp.
Serhiy Loboyko, is the Head of the Center for Innovations Development and currently co-running a large Participatory Budgeting project in Kyiv, despite corona.
*Unfortunately, the earlier confirmed speaker Svetlana Alenitskaya from Buergerhaushalt is no longer able to join. Instead, Hanne Bastiaensen from The Democratic Society will share her experiences.
About Burgerbegrotingen.eu
The knowledge platform Burgerbegrotingen.eu is the result of a collaboration of seven partners from the Flemish and Dutch private and public sectors, academia and civil society. All these organizations are convinced of the great added value that this method has and have experience in guiding or supporting governments in these types of processes or conducting research into the theme.