In 2021, Pakhuis de Zwijger's extensive two-year activity programme Designing Cities For All (DCFA) commenced with the support of the Creative Industries Fund NL. In the context of the super-diverse city, how can designers contribute to the creation of inclusive cities for and by everyone? 'Cities of Belonging', as we call them, cities in which everyone feels and is allowed to feel at home. Not only in a spatial sense, but also concerning the digital domain and relating to the design of our public systems, services, and products.
Apart from many designers, scientists, experts, educational institutions, and other involved partners, we will dive into the matter of (re)designing inclusive cities together with a total of six Fellows that we invited to our Fellowship programme. This season, de Chrononauten take on that task. They handpicked a thought-provoking book for students and young designers(-to-be): Internet for the People: The Fight for Our Digital Future by Ben Tarnoff. Meet peers and gain wisdom – read along with our book club to discover a more complete understanding of the world!
About the book: Internet for the People
In Internet for the People, leading tech writer Ben Tarnoff offers an answer. The internet is broken, he argues, because it is owned by private firms and run for profit. Google annihilates your privacy and Facebook amplifies right-wing propaganda because it is profitable to do so. But the internet wasn't always like this — it had to be remade for the purposes of profit maximization, through a years-long process of privatization that turned a small research network into a powerhouse of global capitalism. Tarnoff tells the story of the privatisation that made the modern internet, and which set in motion the crises that consume it today.
The solution to those crises is straightforward: deprivatise the internet. Deprivatisation aims at creating an internet where people, and not profit, rule. It calls for shrinking the space of the market and diminishing the power of the profit motive. It calls for abolishing the walled gardens of Google, Facebook, and the other giants that dominate our digital lives and developing publicly and cooperatively owned alternatives that encode real democratic control. To build a better internet, we need to change how it is owned and organised. Not with an eye towards making markets work better, but towards making them less dominant. Not in order to create a more competitive or more rule-bound version of privatization, but to overturn it. Otherwise, a small number of executives and investors will continue to make choices on everyone's behalf, and these choices will remain tightly bound by the demands of the market. It's time to demand an internet by, and for, the people now.
About de Chrononauten
de Chrononauten is a collective consisting of two futurologists, Edwin Gardner and Christiaan Fruneaux, who have been researching our era for more than ten years. In the 'Atlas of the Long Now' they interpret our rapidly changing world from the perspective of the great history, the long now and the deep future. If we stretch the moment we think we live in to decades, centuries, and even millennia – what do we see?
Apply for the DCFA Book Club
Join us for our DCFA Book Club! We will select a group of 25 young designers(-to-be)/students who are working towards making cities more fair and inclusive. Each one of you will be gifted a hardcopy edition of Internet for the People for you to keep.
Open for entries → Wednesday, September 27
Submissions Deadline → Friday, October 14
Sign up

here

!
We will gather (in-person & online via Zoom) in week 42 for an introduction with the Chrononauten. In week 48 we will have our second meeting to review and discuss the book together for which we are hoping to invite you in person!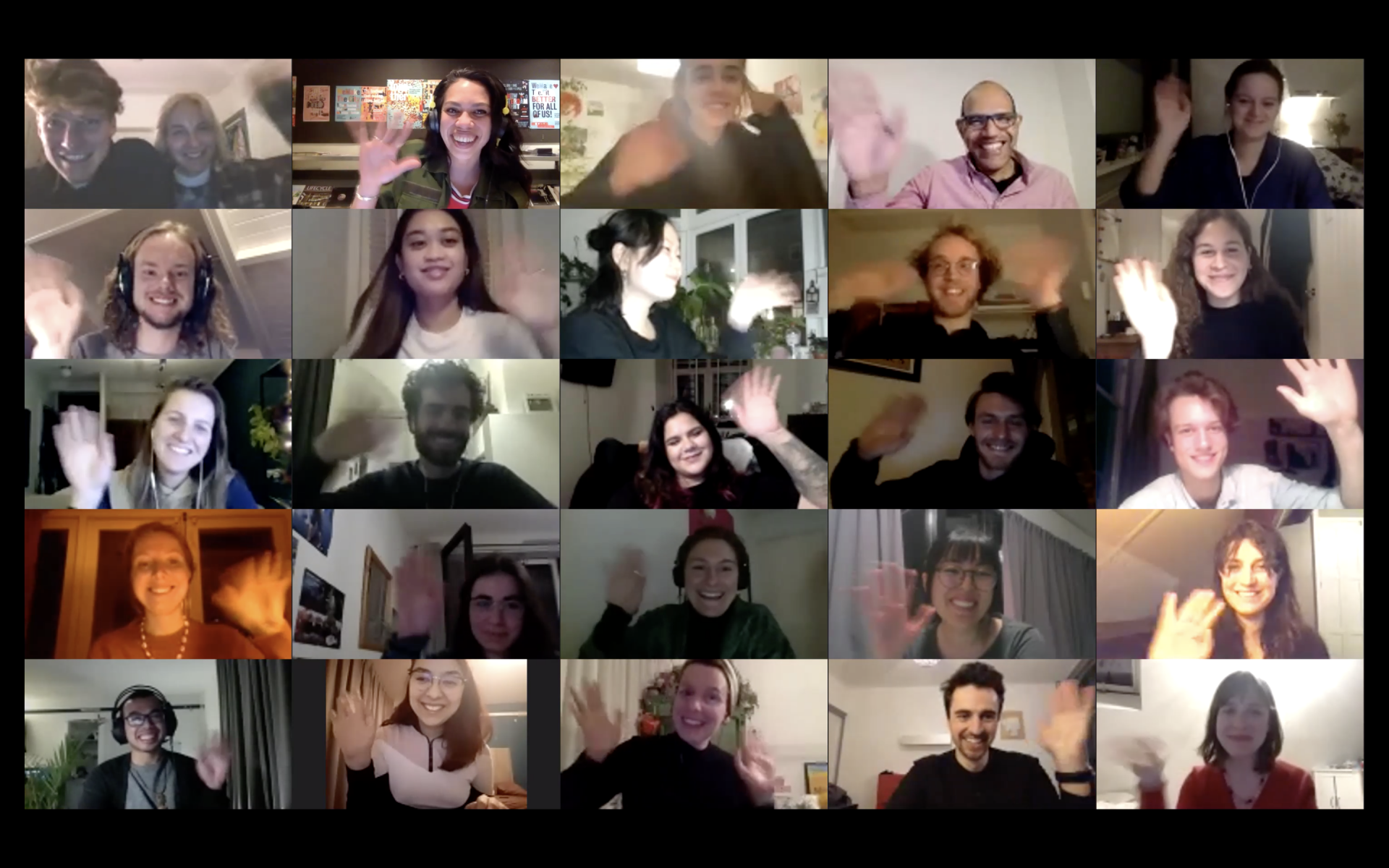 In case you want to learn more about Designing Cities for All, you can take a look at our online research file. Also, on Monday, October 3rd the Chrononauten will talk about the focus of their DCFA Fellowship Architecture of Trust. Watch the Livecast here ! If you want to keep up with Designing Cities For All and de Chrononauten, sign up for the Designing Cities for All newsletter here to get informed about future programs and activities!