NOTE: this programme takes place at TJIKKO (Geertruida Bosboom Toussaintstraat 62H)
Are you a designer or (design) student, and do you want to learn more about regenerative design? Sign up for the *FREE* DCFA x TJIKKO Masterclass on February 24th!
During this Friday afternoon session, you'll join in multiple regenerative philosophy and design workshops, learn how to design your own regenerative concept, product, or intervention, and meet peers and professionals from the field.
Sign up for FREE by clicking the 'Make a reservation' button at the top of this page! Limited places are available. Please include your motivation for wanting to join, so we can make a selection if the demand exceeds capacity.
This program is co-organized by Pepijn Duijvestein, co-founder of The Upside Club — TJIKKO. Pakhuis de Zwijger's Designing Cities for All: RE-generation focuses on the role of design in (re)shaping and (re)creating regenerative cities by, for, and with everyone and every living thing.
More info about the Masterclass
Who can apply?
Everyone who is passionate to learn about regeneration from students, researchers, activists, and practitioners is welcome to sign up.

Having a bit of background in the field is a plus to enrich the activities with your input!
Application process
Submission deadline →

Wednesday,

February 22, 2023

The selected participants will be notified by email.

This event is completely

free of charge

.
12:30 - 13:00 Welcome and drinks
You'll be welcomed by the Upside Club and DCFA team and we'll do a quick exercise to get to know the group.
13:00 - 14:00 Masterclass on regenerative philosophy and design
What do we mean by 'regeneration', and how do we apply its concepts to the design field?
14:00 - 14:30 Sustainable snack time
A quick break and some snacks to regain strength and creativity.
14:30 - 15:15 Workshop round #1
Have your pick among three different workshops:
WS #1: How can you create a regenerative community?
WS #2: How can you create a regenerative retail concept?
WS #3: How can you create a regenerative […]? In this workshop, you'll work on your own suggestions an ideas as a group. What would you like to create, design or develop using the framework of regeneration?
These workshop subjects are only an indication — if you'd like to explore another concept through the lens of regenerative design, please pitch it on-site!
15:15 - 15:30 Presentation results round #1
Let's see what you came up with!
15:30 - 15:45 Break
Take a breath before we start the next workshop round.
15:45 - 16:30 Workshop round #2
Changer — take your pick from another one of the aforementioned workshops.
16:30 - 16:45 Presentation results round #2
We'll discuss your findings from the second workshop round.
16:45-17:00 Wrap-up
Let's go back to the beginning. What have we learned?
17:00 - 18:30 Organic drinks
Toast and talk to close off the afternoon!
About TJIKKO

—

The Upside Club
TJIKKO
—
The Upside Club is the world's first regenerative shop window.
How are you regenerative in your own environment?
Regeneration goes beyond sustainability.
It gives back, it develops and it pioneers.
TJIKKO will test regenerative consumption in the environment and become the first regenerative showcase in the world.
At the location where a pharmacy has traditionally stood for human health, TJIKKO strives for well-being for the neighborhood and the planet.
TJiKKO pre-opening (credits & thanks MarJoy) from contact eco on Vimeo .
About Designing Cities for All: RE generation
Over the past two years of Designing Cities for All (DCFA), we've learned about exclusion by design and the (re)design of inclusive cities. Along the journey, a certain question kept popping up: what exactly does 'for all' entail? After focusing mostly on the 'who' over the past two years, DCFA is rebooting as Designing Cities for All: RE-generation . This way around, the series is also incorporating the 'what' by looking through the fresh lens of regenerative design . This emerging field might very well be a promising answer to the challenges of our time, as it focuses on the design of products, services, systems and processes that lead to both social and ecological recovery and that keep the systems healthy.
About our current DCFA Fellow
Sarah Mineko Ichioka (Singapore) is an urbanist, strategist, curator, and writer. She leads Desire Lines , a strategic consultancy for environmental, cultural, and social-impact initiatives and organizations. Her latest book, Flourish: Design Paradigms for Our Planetary Emergency , co-authored with Michael Pawlyn, proposes a bold set of regenerative design principles for addressing our compound environmental and social crises. Inroles previous Sarah has explored the intersections of cities, society, and ecology within leading international institutions of culture, policy, and research, including as Director of The Architecture Foundation (UK) and Co-Director of the London Festival of Architecture (both from 2008- 2014 ).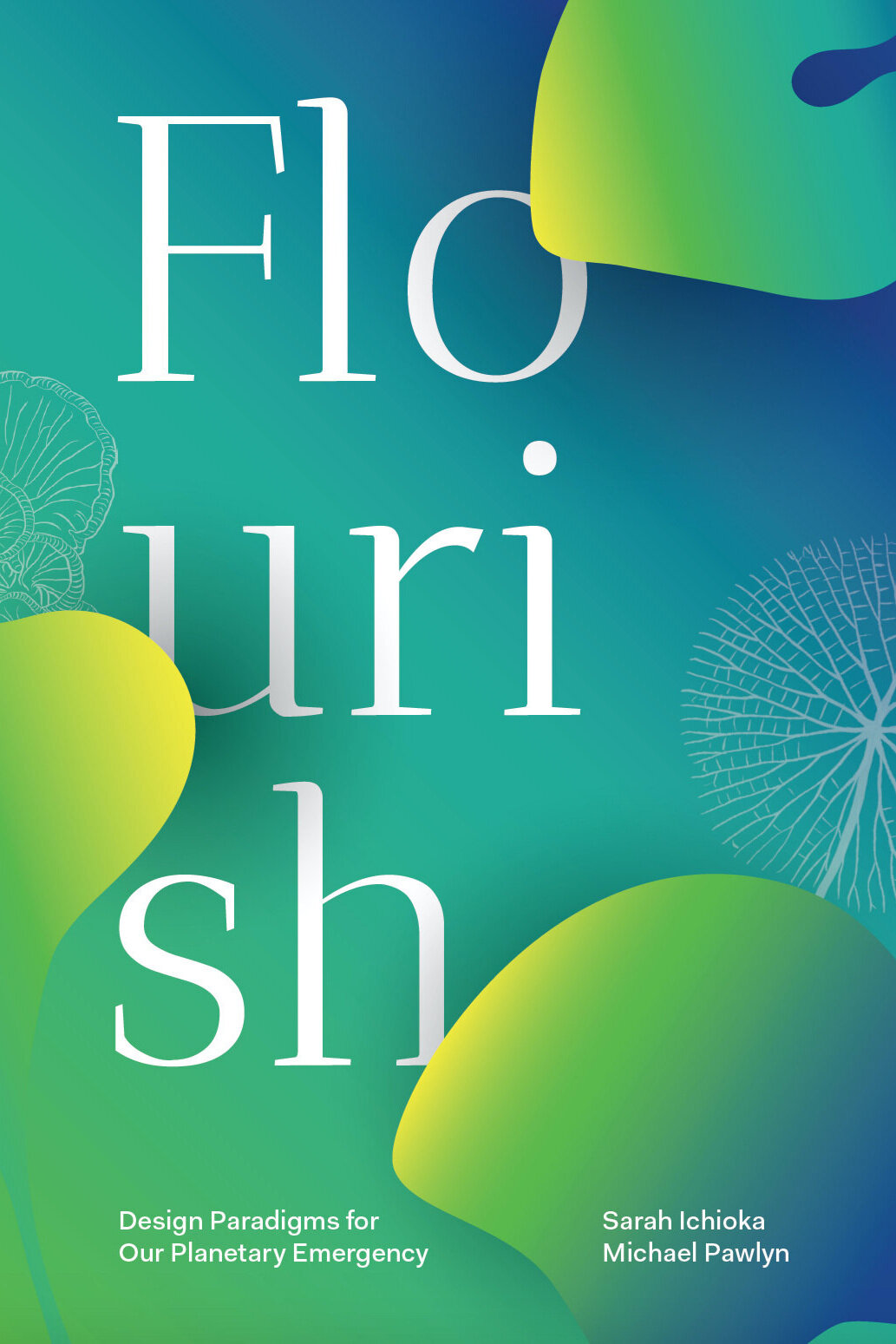 If you are interested to learn more about this series and take a deeper dive into regeneration, make sure not to miss the coming program at Pakhuis de Zwijger on Friday , February 10th . Here you can read more about this event and reserve your in-person/online spot! You can watch back the first episode of this series on this page .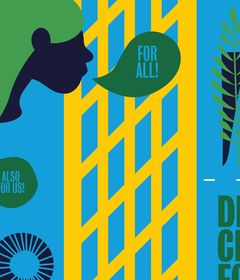 Dossier
Designing Cities For All: RE-generation
The call for social and ecological recovery for everyone and everything.