While still (partly) in lockdown, cities worldwide are reinventing their way towards a new normal. But in a society where social distance is the norm, urban dilemmas will inevitably arise. Do we need to adapt the design of public space to create a 1,5 meter society? In cities with narrow sidewalks, many public transport stations and pedestrian areas it is hard to make social distancing possible. What bottlenecks arise in the city? What innovations can be developed to create a safe city for pedestrians? What can we learn from other cities and international perspectives on this? Together with AMS Institute, we'll bring together academic experts and urban specialists to find ways towards a new urban blue print.
In collaboration with TU Delft, AMS Institute recently launched a Social Distancing Dashboard. The dashboard creates city maps that show on a street and neighborhood level if social distance rules can be respected when moving in public space. In this program Arjan van Timmeren (AMS Institute) will talk to different (inter)national guests about the dashboard and designing public space in a 1,5 meter society. We will discuss the changes in metropolitan areas due to the crisis and how science can contribute to innovative solutions. How to design public space to facilitate social distancing?
This program features amongst others: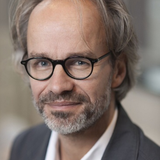 Arjan van Timmeren
Academic portfolio director 'Sustainbale Cities', TU Delft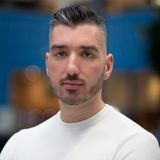 Achilleas Psyllidis
Assistant Professor of Location Intelligence, TU Delft | Research Fellow, AMS Institute.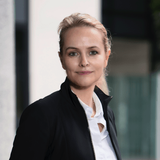 Cécile Maisonneuve
Chairman of Fabrique de la Cité, Paris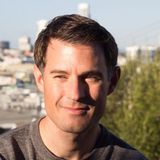 Mike Lydon
Prinicpal Streetplans, New York
Ruwan Aluvihare
Head Department of Spatial Planning municipality of Amsterdam, Netherlands