Nowruz, meaning 'new day', marks the first day of spring and the beginning of the Iranian calendar year. Nowruz is celebrated by millions of people worldwide and is a time of festivities, commemoration and connecting with each other. This year, Nowruz arrives in the seventh month of the women-led protests in Iran. The heroic resistance of young generations across the social spectrum is situated within a long history of the women's rights movement and protests. In light of Nowruz, we reflect on the ways in which the current movement contains traces of wisdom from years of resistance and women's rights activism. Furthermore, we seek to understand how Iranian women from different generations experience and express their resistance and what the role of a collective identity is in this movement. An important characteristic of the current movement is its use of various forms of resistance, with art being a particularly significant one. In what ways do artists seek resistance in their works? And how do these acts of resistance challenge social norms and laws within society?
In advance of the programme there is the opportunity to eat Iranian food in the cafe, made possible by Bahareh Goodarzi.
With in this program
Tina Farifteh
Photographer and filmmaker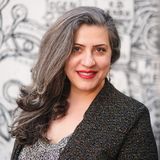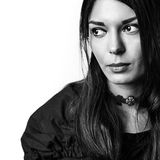 Vida Kashani
Visual artist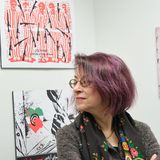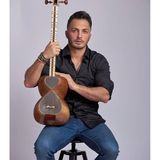 Arash Aria
Tar/setar player
Bio's
Tina Farifteh (1982, Tehran/Iran) is a Dutch-Iranian photographer and filmmaker based in the Netherlands. She has an interest in how we organise the world, and how we perceive the world—within man-made power structures, such as companies, governments and nation states, and through the production and consumption of images. Her work explores how these structures and images influence our thoughts, emotions and behaviours.
In her award-winning video installation The Flood, she dissects right-wing, populist rhetoric and how refugees are dehumanised and framed as a 'natural disaster'. In her upcoming short documentary Kitten or Refugee?, she investigates our human capacity for empathy, and its limits. She is the curator of the exhibition Qoqnoos – You can't burn women made of fire, about the many of resistance by Iranian women, that is on view at the Melkweg Expo until the 9th of April.
Somaye Dehban is a Dutchified Iranian with a dream – you may call it a vision if you will. Somaye wants to live in a world with true personal freedom of choice, equality of opportunity and the ability for people to thrive. And this is balanced with personal responsibility to contribute to collective good. To bring this dream to reality, Somaye has developed a synergistic model which she's dubbed Verbinding. Her model brings seemingly unlikely allies to not only create a vision but also to collectively implement the associated strategy and generate impact at scale.
As a politically engaged PhD candidate and a human rights & responsibility advocate living in exile, Somaye is rolling this model out with the ambition of replacing the Dutch Polder model with this Synergistic Model. She's designed this model after interviewing a diverse group of people from political activists to religion converts; from widows of war to poets in exile, from victims of rape to professors of academia and practice to anyone whose path crossed with hers.
Vida Kashani is an independent filmmaker, writer, multimedia visual artist, and producer based between Amsterdam and Groningen. She has a master's degree in Arts and Design specialised in Moving Image from the Sandberg institute. She is often inspired by her socio-political encounters, hence is interested in telling untold stories, focusing on issues such as gender, being a woman, and inhabitants of Neoliberal cities. She tells these stories through a poetic approach which stems from her Persian background. She has a collaborative artistic practice with Amir Komelizadeh under the name of VidAmir.
Arash Aria is tar/setar player and comes from a family of musicians. He has studied under the guidance of well-known tar-masters. In May 2015, he founded the group "Bridge Ensemble". The aim of this ensemble is to combine different music styles and mainly Persian and Spanish music.