The resurgence of the coronavirus particularly across Europe makes clear that the pandemic will not pass soon. In addition European cities have to deal with other crises concerning for example social inequality, polarization and the living conditions of migrants. The cultural and creative sectors can be a driver of social impact in its own right, favouring resilience and innovation. In the 13th livecast of the Infected Cities series, we look at Warsaw. Together with DutchCulture, we searched for different 'city makers' in Warsaw such as artists, designers and other storytellers. During this LIVECAST the speakers will give us an insight into their daily works and explain how they commit to making a positive impact in their city in ongoing corona times.
Met in dit programma onder anderen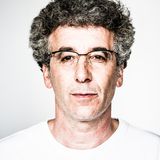 Pawel Lozinski
Director, cameraman and producer of documentary films
Tadeusz Strączek
Coordinator of the WATCH DOCS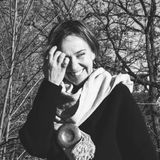 Ika Sienkiewicz-Nowacka
Curator and founder of the U–jazdowski residency curatorial programme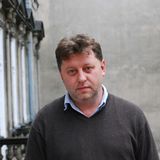 Jan Jakub
President of Unit for Social Innovation and Research SHPIYARD FOUNDATION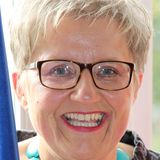 Malgorzata Bos-Karczewska
Polish-Dutch journalist and editor-chief-of Polonia.nl
Pawel Lozinski is a Polish director, DOP and producer of documentary films. He is a graduate of the Film School in Lodz and lectures in documentary film at the National Film School in Lodz and Gdynia Film School. Lozinski is the Author of more than 20 award-winning documentary films at international festivals. He makes distinct and emotionally charged documentaries about people of whom he draws intimate portraits. In his films, he is interested in the intricacies of relationships, asks difficult questions about human existence, and, without compromising the dignity of his characters, breaks down barriers and taboos to show close-to-the-bone human issues.
Tadeusz Strączek is the Coordinator of the WATCH DOCS Human Rights in Film International Film Festival organized by the Helsinki Foundation for Human Rights. Strączek graduated of the American Studies Center and the Institute of English Philology at the University of Warsaw. He also studied at the Humboldt University Berlin and the School of the Association of Polish Art Photographers. In 2014, Tadeusz initiated and coordinated a Rob Hornstra & Arnold Van Bruggen exhibition The Sochi Project: An Atlas of War and Tourism in the Caucasus at the Centre for Contemporary Art Ujazdowski Castle.
Ika Sienkiewicz-Nowacka is curator, manager of culture and founder of the U–jazdowski residency curatorial programme. She graduated from Inter-Faculty Individual Studies in the Humanities (University of Warsaw) and holds the European Diploma for Culture Management (Brussels). Her research interests centre on the significance of residencies within the fields of artistic and institutional practice. She carries out projects in which visual arts become a tool of social change and are used to shape and promote alternative models of social development. She treats the residency as a medium of and tool for artistic and curatorial work, which enables experimental activities that depthen links with the immediate site, between individuals, as well as with the institution itself. At the moment she is working on the exhibition that will be presented at the U–jazdowski in 2021 under the title Everyday Forms of Resistance letting the Polish public learn from Palestinian artists and culture professionals experiences and projects.
Kuba Wygnanski is sociologist by training. He started his public activity as Solidarity activist in Poland. He was participating in historical Round Table talks. After 1989, he became deeply involved in numerous initiatives aiming to support civil society in Poland and other countries. He has started several NGOs including KLON/JAWOR Association (main support, research and information centre for Polish non-profit centre www.ngo.pl) and Forum of Nongovernmental Initiatives (FIP) which plays key role as representative of Polish Third Sector. FIP has initiated series of sector wide debates and meetings including six national forums of several hundred organisations. Kuba was one of the authors and main advocate for Law on Public Benefit and Voluntarism in Poland. For over 25 years Kuba is deeply involved in research field of non-profit sector in Poland. In 2003 he was Yale University – World Fellow. For several years, Kuba was a Board Member of Civicus (Global Alliance for Citizens Participation). Since 2018 he is Senior Ashoka Fellow. Currently Wygnanski is a President of Unit for Social Innovation and Research SHPIYARD FOUNDATION
Malgorzata Bos-Karczewska is Polish-Dutch journalist, editor-chief-of Polonia.nl https://polonia.nl/ .A website for Poles living in The Netherlands. Born in Gdansk (Poland), graduated in general economics at the University of Amsterdam. As a journalist Malgorzata worked for the Dutch daily De Volkskrant covering the transformation of Poland to a democracy and a market economy, and as a foreign correspondent based in The Hague working for the Polish quality newspaper Rzeczpospolita. In 2012 she received a Polish press award for foreign journalists and in 2015 she was awarded with the Knight's Cross of the Order of Merit of the Republic of Poland. Her interests include: politics, social change in Poland and The Netherlands, labour migration from Poland and integration into Dutch society. Malgorzata is regularly invited to comment in Dutch and Polish media. Currently she is working on a book on Dutch-Polish cultural differences.