The covid-19 pandemic has an enormous impact on cities worldwide. Especially within areas such as employment, health care, social services and the economy: both now as in the near future. In the sixth program of the Infected Cities series, we will look at how Shanghai is currently dealing with this pandemic. During this LIVECAST we will have conversations with different experts about the current and future impact of this crisis in Shanghai. Together with DutchCulture, we will search for different 'city makers' such as artists, creatives, volunteers. The speakers will give us an insight into their daily works and explain how they commit to making a positive impact during this pandemic.
Met in dit programma onder anderen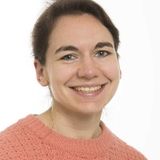 Tabitha Speelman
Sinologist, PhD Candidate Leiden University and former China correspondent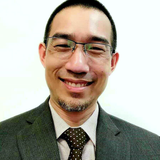 Frank Tsai
Civil Society Organiser, formerly of the Economist Intelligence Unit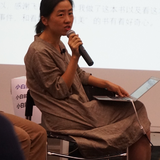 Chen Yun
Cultural producer and curator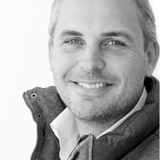 Mark Dekker
Architect and urbanist, Director Asia Inbo International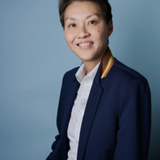 Charlene Liu
Engineer, Social changer maker and Community leader, Co-founder Ladies Who Tech and Shanghai Pride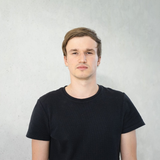 Vytas Jankauskas
Head of Research/Creation, Chronus Art Center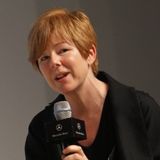 Karen Smith
Artistic Director, Shanghai Center of Photography (SCôP)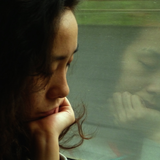 Nunu Kong
Independent producer, Performing artist and Multidisciplinary choreographer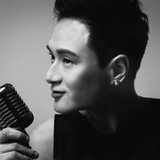 Coco Zhao
Jazz singer, Songwriter, Poet
Infected city Shanghai
As the biggest city and business flagship of China, Shanghai initiated the highest level of response for major public health emergency when the COVID-19 outbreak started in Wuhan in late January. The lockdown, however, didn't last too long with the help of strict regional border control and monitoring measurement, including the implementation of the Shanghai QR Code for all residents. From early-mid March on, big shopping malls, restaurants, gyms and even nightclubs re-opened to the public. Daily city life and economic activities in Shanghai have been gradually revoked to the hustle and bustle, when the pandemic is still rampant in other parts of the world. But, can life really return to the same normality under the many new restrictions? Has COVID-19 marked on the city's landscape? What does it mean for the minority groups? And, what are the pros and cons of the new technologies that are used to regulate the pandemic in China?
Impact on the cultural sector
Hundreds of cultural events were cancelled in January and February in Shanghai – a big loss as it's usually a busy season during Chinese New Year holiday. Although museums, galleries and stages are slowly reopening from March onwards, it's a new challenge for art institutions and artists to reshape their version in programming and audience outreach, and because of the ongoing travel ban, without the possibility of offline international cooperation. In the past years, Shanghai art scene witnessed a boost with various new initiatives and infrastructure. How could the cultural sector develop alongside the impact of pandemic? And, what's the role of art and culture in the (post-) COVID-19 Shanghai?
Yandan Wu (Nunu Kong) is a Shanghai based independent producer performing artist and multidisciplinary choreographer.Kong graduated from a unique 4-years contemporary dance choreography program from Beijing Dance Academy conducted by Meiqi Yang (founder of China's first modern dance company in 1992). She began her choreographic career in Shanghai as one of the founders of the "Zuhe Niao collective" in 2005, following their first award wining piece Tongue's Memory of Home at Theaterspektakel Festival in Zurich in 2006. In 2007, Kong established her own independent dance project "BrandNuDance" which has become one of China's most innovative experimental performing arts exchange platforms. Promoting experimental dance as a new and vital medium in contemporary art, she has produced numerous international dance productions, commissions, workshops, lectures and presents Chinese independent performing artist's work beyond the underground.
Mark Dekker is an associate partner since 2017 and is Inbo's director Asia since 2015. He is permanently living in Shanghai since 2012. He studied architecture with a specialization in sustainable design at the Department of Architecture of the TU Delft (1992-1998) and worked in several internationally operating design firms after graduation. Besides managing the Shanghai office, he works as an architect on several projects and is responsible for business development in the Asian region.
Frank Tsai is a Chinese-American who has lived in Shanghai for the last 10 years. He was mostly recently the Associate Director at the Economist Intelligence Unit and before he worked for the Risks Control department for a global political risk consultancy. Outside work, he is at the center of civil society in Shanghai, having organized hundreds of public lectures for both foreigners and Chinese people over the last ten years at the many lecture series he runs in Shanghai. He currently is Lecturer at the EmLyon Business School's Shanghai campus.
Chen Yun was born and raised in Shanghai. She received her BA in Broadcast Journalism in Fudan University and MPhil in Communication in The Chinese University of Hong Kong. She was a member of the curatorial team of 11th Shanghai Biennale (2016-17) and curated 51 Personae, a public program series that revealed the transformational potential of 51 persons/groups in Shanghai. 51 Personae grew out of her work initiating the Dinghaiqiao Mutual Aid Society (2015-18), a self-organized venue for studies, communication, reflection, and social services, in a working class/migrant neighborhood of Shanghai. Chen has been working as project manager for West Heavens, an India-China social thought and contemporary art exchange project (2010 – ). She won the first prize of Emerging Curators Project of Power Station of Art (Shanghai) by curating Dinghaiqiao: Art Practice into History exhibition (2014-2015). She is also active in initiating and facilitating agenda-based art and cultural events that potentially explore art ways of generating social strength and understanding across boundaries.
Charlene Liu was born in Malaysia and now lives in Shanghai. She is an engineer, a social change maker, and a community leader. Charlene graduated from The University of Texas at Austin with a BSc in Electrical Engineering and has 20 years of working experience in different areas of the Semiconductor & Electronics industry, ranging from design, engineering, manufacturing, project management to sales and marketing. Charlene has 14 years of community leadership, commercial event management, and Diversity & Inclusion (D&I) advocacy experience. She organized different events: ShanghaiPRIDE, an annual festival run entirely by volunteers that promotes diversity, Q-Events, an event management company, Ladies Who Tech, a social impact community for women in STEM, and China D&I Consulting. Charlene is now embarking on a full-time journey organizing events and managing the planning, operations, finance, and sponsorship of these platforms. In 2014, she and team ShanghaiPRIDE were awarded Shanghai Hero by Time Out Shanghai, and in 2018, Best Event Organizer in East China by Huodongxing.
Karen Smith is a curator and art critic specializing in contemporary art in China since 1979. She is the Artistic Director of the Shanghai Center of Photography. She has written widely on the subject for numerous journals and exhibition catalogues, and is the author of numerous artist monographs. She has also authored several books on China's contemporary art scene including the series As Seen, begun in 2012, and Nine Lives: The Birth of Avant-Garde Art in New China published in 2008. She is most recently the author of the China section for Taschen's Art Now Volume 4, in 2013.
Coco Zhao has explored the possibilities of jazz within traditional and modern music and culture, both Western and Chinese. His unique voice, imagination, and expressive singing style have made him beyond reproach as one of China's most creative voices. Coco has gained worldwide recognition and has received invitations to music festivals worldwide. Youth Daily has called him "China's most promising young Jazz musician". Coco has already made an impressive musical journey. In 1998, Zhao gave one of the performances during President Clinton's state visit to China; in 2006, he was invited as the first Chinese musician to perform at the Montreal International Jazz Festival; in 2010, he was one of the beneficiaries of Rockefeller Art Foundation of the Asian Cultural Council (ACC). In 2012, Zhao participated the first season of The Voice of China, which set off a nation-wide popularity of jazz music; in 2016, he was one of the beneficiaries of the Swiss foundation Pro Helvetia. And from 2016 to 2020, Zhao set off his journey to tour at a variety of international jazz festivals around the world.
Vytas Jankauskas is an artist and designer interested in how emerging technologies inhabit and shape our domestic mundane. His practice encompasses the 'internet of things', data ownership, digital citizenship, social media and their influence on our everyday. Vytas is the Head of Research/Creation at Chronus Art Center for new media art in Shanghai.