Talkshow about the future of journalism with new moneymakers, captivating ideas, new solutions and a positive vibe and energy. In this series, we dive into the field with international journalists, photographers, filmmakers, and scholars to speak about their emerging stories and the importance of journalism. This week is about LGBTQ+ & journalism: is journalism still too hetero-normative? Because especially in these uncertain and transformative times, reliable information and independent media are more important than ever!
With, amongst others: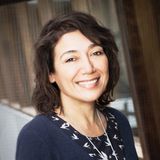 Ruth Kronenburg
Director of Operations Free Press Unlimited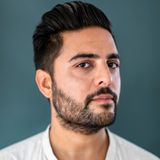 Haroon Ali
Journalist, auteur & spreker vrijheidscolleges 2021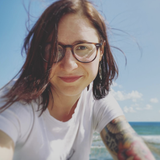 Svetlana Kozlova
Queer Russian journalist and editor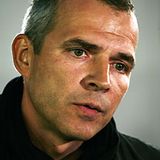 Yuri Kozyrev
Photographer
At a time when the world's attention is focused on the bleak economic forecasts and the health and climate crisis, independent journalists play a vital part in delivering reliable information to the public. However, the outlook for the survival of independent media is grim. Many media outlets worldwide are on the brink of bankruptcy due to the economic crisis, but also because of the failure of traditional business models. Besides that access to information is increasingly restricted in many countries, resulting in journalists facing physical threats and prosecution. If we want to ensure the survival of independent journalism, we need to act now! Because especially in these uncertain and trans-formative times, reliable information and independent media are more important than ever.
Haroon Ali is a freelance journalist, writer, and columnist, focusing on culture, diversity, travel, and media. He works for several newspapers, magazines, and online media. He wrote a non-fiction book about his Dutch-Pakistani roots and my struggles with multiple identities, called 'Half', which was published by De Bezige Bij in the Netherlands. He also made a two-part web documentary about his trip to Pakistan, for the Dutch newspaper De Volkskrant, which focuses on women's rights, LGBT+ rights, and freedom of expression.
Svetlana Kozlova is a queer Russian journalist and editor, originally from Tomsk (Siberia, Russia). She works as a duty editor at the Russian Language News Exchange, a partnership of independent media and media professionals in Eastern Europe, Russia, and Central Asia. Before joining RLNE Svetlana worked at Prague Civil Society Centre with activists and journalists from all over Eurasia. Before moving to Prague in 2011, Svetlana studied journalism and worked as a TV reporter in her home city of Tomsk.
Yuri Kozyrev started his career documenting the collapse of the Soviet Union, the last empire of our modern times, capturing the rapid changes in the former USSR for the LA Times during the '90s. In 2001, Yuri started to cover international news. He was on the scene in Afghanistan after September 11, 2001, and lived in Baghdad, Iraq, between 2002 and 2009, arriving before the war. During those Iraqi years, he was a contract photographer for Time Magazine and traveled all over the country, photographing the different sides of the conflict.