Future Cities is a journalistic and visual project about five of the fastest-growing cities in the world: Kinshasa, Lima, Yangon, Medellín and Addis Ababa. Authors Stephanie Bakker and Yvonne Brandwijk share five years of travel, insights into urban development and encounters with trendsetters, pioneers, visionaries and up-and-coming talents transforming the fortunes of their cities. In this programme, we shine a light on the process of rapid urbanization and its consequences for inhabitants. Through livestream we catch up with the project's protagonists – where are they now, what has their city become? How can growing urban areas hold on to their unique characters and strengths, without falling victim to gentrification and exclusion?
You can attend this event physically or online. When making your reservation, choose between a physical spot or an online reservation.
WITH: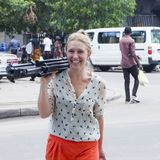 Stephanie Bakker
Journalist & documentary maker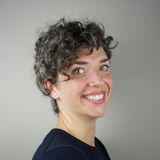 Rachel Keeton
Urban researcher specialised in contemporary New Towns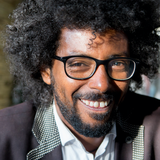 Melaku Belay
Founder Fendika Cultural Center in Addis Ababa, Ethiopia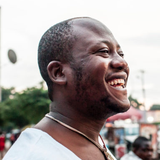 Louison Mbeya
Stylist and fashion designer in Kinshasa, Congo-Kinshasa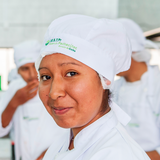 Elsa Casimero
Chef in Lima, Peru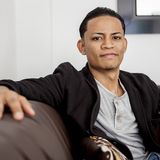 Carlos Alvarez
Digital entrepreneur from Medellín, Colombia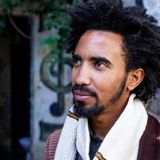 Haddis Alemayehu
Masinqo rockstar and jazz musician in Addis Ababa, Ethiopia
The Future Cities project
Stories from the Future Cities project have appeared across a wide range of international media (including newspapers de Volkskrant, die Welt, El Pais, Le Monde and de Morgen). Commissioned by the United Nations, an exhibition was put together for the Habitat3 urban summit in Quito, Ecuador, and the interactive Future Cities documentary won a World Press Photo Award for Digital Storytelling.
Visit www.futurecities.nl to watch the Future Cities award winning web documentary.
About the speakers
Stephanie Bakker is a Dutch journalist passionate about humanitarian and social issues, human rights and global development. Working closely with photographers and filmmakers, she pursues new ways of storytelling and manages long-term documentary projects with an emphasis on solutions rather than problems. Visit her website here.
Rachel Keeton is an urban researcher specialised in contemporary New Towns. She obtained her masters in architecture in 2008, and worked at the International New Town Institute from 2009-2015. In 2015 Keeton opened her own office for urban research: Urban Anecdote. She is the author of 'Rising in the East: Contemporary New Towns in Asia' (SUN, 2011), and co-editor (with Michelle Provoost) of 'To Build a City in Africa: A History and a Manual' (Nai010, 2019). Keeton is a Global Initiative Fellow and a researcher at the University of Twente.
Melaku Belay is a world renowned dancer and founder of Fendika Cultural Center, a music club and cultural space in Addis Abeba, Ethiopia famous for its Ethiopian jazz concerts.
Louison Mbeya is a fashion designer from the 'Paris of Africa': Kinshasa, Democratic Republic of Congo. He dresses Congo's celebrities and believes that his city offers opportunities to artists.
Elsa Casimero is a chef and former culinary student at the Instituto Culinario Pachacútec in Lima, Peru.
Carlos Alvarez is a digital business owner and programmer from Medellín, Colombia. He currently lives in Miami.
Haddis Alemayehu plays the masinqo, a traditional Ethiopian instrument. He combines traditional and modern music and is working steadily towards his major goal: to get the whole world masinqo mad.