In this kick-off we explore how economics is at the basis of incremental systematic change. How do the global financial and economic system, climate change, human consciousness and social security relate to one another? How do these systems interact and most importantly, how can we – without discarding capitalism in its entirety – transform them?
Moderated by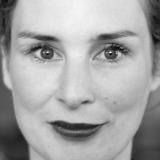 Natasja van den Berg
Moderator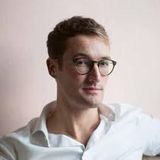 David van Overbeek
Moderator | Econoom, filosoof en maker De NIeuwe Wereld TV
About the speakers
Irene van Staveren is professor of pluralist development economics at the Institute of Social Studies (ISS) of Erasmus University Rotterdam. She is project leader of the online database Indices of Social Development, member of the think tank Sustainable Finance Lab (SFL) and on the board of the student initiative Rethinking Economics NL. In 2015 she published a pluralist economics textbook with Routledge, titled Economics after the Crisis – an introduction to economics from a pluralist and global perspective.
Arnoud Boot is a Dutch economist and professor of Corporate Finance and Financial Markets at the University of Amsterdam. He is a member of the Royal Netherlands Academy of Arts and Sciences since 2008. He currently serves as chairman of the European Finance Association (EFA), and also chairs the Sustainable Finance Lab (SFL), an Utrecht-based initiative that stands for the financial stability and the environmental sustainability of finance. Professor Boot is also council member of the Dutch Scientific Council for Government Policy (WRR) and research fellow at the Center for Economic Policy Research (CEPR) in London.
About the series