Worldwide poverty has been reduced tremendously over the last couple of decades. International trade and 'neoliberal' economic policies are said to have contributed to this success. At the same time, it remains questionable if these successes can be celebrated given so-called developing countries' increased inequality and increased dependency on volatile international markets. Resources, exploited by multinational firms and investors, are extracted without the local communities benefiting or receiving fair compensation. We'll discuss how on both the international level and national level economic instruments can be put into place that will enable markets to serve the poor. Nobel prize winner Muhammad Yunus will highlight the role and development of microcredits, whereas we will question economist and UN SDG advocate Jeffrey Sachs about the impact of the Sustainable Development Goals on markets.
Moderated by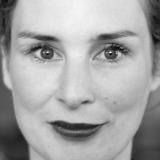 Natasja van den Berg
Moderator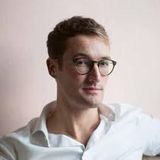 David van Overbeek
Moderator | Econoom, filosoof en maker De NIeuwe Wereld TV
Please note: this episode will – by way of exception – not be live, but a broadcast of a recording that starts at 16.30 CEST. If you would like to participate at the time of recording, so that you can ask questions, you can contact Julia ([email protected]) to get a ZOOM access code for 16.30. You will receive this code the morning of the 26th.
About the speakers
Muhammad Yunus is a Bangladeshi social entrepreneur, banker, economist, and civil society leader who was awarded the Nobel Peace Prize for founding the Grameen Bank and pioneering the concepts of microcredit and microfinance. Yunus has received several other national and international honours. He received the United States Presidential Medal of Freedom in 2009 and the Congressional Gold Medal in 2010. In 2008, he was rated number 2 in Foreign Policy magazine's list of the 'Top 100 Global Thinkers'.In February 2011, Yunus together with Saskia Bruysten, Sophie Eisenmann and Hans Reitz co-founded Yunus Social Business – Global Initiatives (YSB). YSB creates and empowers social businesses to address and solve social problems around the world. In 2012, he became Chancellor of Glasgow Caledonian University in Scotland, a position he held until 2018. Previously, he was a professor of economics at Chittagong University in Bangladesh. He published several books related to his finance work, the last of which is A World of Three Zeros; The News Economics of Zero Poverty, Zero Unemployment and Zero Net Carbon Emissions (2017).
Jeffrey David Sachs is an American economist, academic, public policy analyst and former director of The Earth Institute at Columbia University, where he holds the title of University Professor. He is known as one of the world's leading experts on sustainable development, economic development, and the fight against poverty. Sachs is Director of the Center for Sustainable Development at Columbia University and President of the UN Sustainable Development Solutions Network. He is an SDG Advocate for United Nations (UN) Secretary-General António Guterres on the Sustainable Development Goals (SDGs) and has previously served UN Secretary Generals Ban Ki-Moon and Kofi Annan as Special Advisor related to the Millennium Development Goals. Sachs is co-founder and chief strategist of Millennium Promise Alliance, a nonprofit organization dedicated to ending extreme poverty and hunger. He is co-editor of the World Happiness Report with John F. Helliwell and Richard Layard. Sachs has written several books, of which the latest is The Ages of Globalization: Geography, Technology and Institutions (2020).
About the series