What kind of market economy in Europe will enable societies to flourish? The final dialogue in the series will revolve around this question. We'll discuss it with speakers with different European backgrounds: Luis Garicano (Spain), Dalia Marin (Austria/Germany), and Geert Noels (Belgium). They will discuss how and if Europe's economic policies can be steered towards a more inclusive, just and sustainable model. Moreover, will such a model be a serious alternative compared with the US and China's geopolitical dominance? Can we, despite the different cultures and countries we come from, find uniting ground for a European economic model? These, and more questions revolving around Europe's economic state of affairs and global role will be discussed.
Moderated by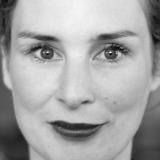 Natasja van den Berg
Moderator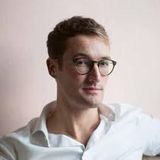 David van Overbeek
Moderator | Econoom, filosoof en maker De NIeuwe Wereld TV
This last dialogue will also be followed by a podcast (published on 26 November), in which Mathieu Segers will comment on the different capitalist systems in Europe.
About the speakers
Luis Garicano Gabilondo (born 1967 in Valladolid) is a Spanish economist and politician who is currently a Member of the European Parliament (MEP) from Spain since 2019. He is also vice president of Renew Europe and vice president of the European political party Alliance of Liberals and Democrats for Europe (ALDE Party). Before working in Brussels, he has been professor of strategy and economics at the Business School of the Business Institute and at the London School of Economics (LSE).
Dalia Marin is Professor of International Economics at the Technical University of Munich's School of Management and a research fellow at the Centre for Economic Policy Research (CEPR) in London. She is also a Senior Research Fellow at BRUEGEL, Brussels, a European Think Tank on Economic Policy in Europe, and Fellow at the European Economic Association.
Geert Noels is Founder/CEO and Chief Economist of Econopolis, but also a commentator on financial and economic matters. After 15 years working as the chief economist with a financial institution, he founded Econopolis in 2009. He described his view of the financial-economic future in his best-selling book Econoshock, awarded the ABN-AMRO public prize for the best non-fiction book, and in his newest book Gigantism (2019).
Lucrezia Reichlin is Full Professor of Economics at the London Business School. She is also chairman and co-founder of Now-Casting Economics limited, non executive director of the AGEAS Insurance Group, Messaggerie Italiane Group, and trustee of International Financial Reporting Standards and the Centre for Economic Policy Research.
About the series