In September Pakhuis de Zwijger launched an open call for initiatives working on distributed and regenerative design solutions, building on the concept of Donut Economics. The starting point: how can designers help to meet the needs of people without overshooting Earth's ecological ceiling? Fast forward one month, we are happy to announce the international group of selected initiatives that take part in the upcoming Distributed Design activities!
Lucrative Dumpster Dives – Angelina Kumar




Utrecht (NL)
Lucrative Dumpster Dives (LDD) is a foundation and an open source platform that helps to transform the art and cultural sectors into circular and sustainable ones. The platform offers free material and educational support to a wide range of young artists, designers, and makers, helping to revise, boost and turn creative practices into thoughtful, social, and circular flows.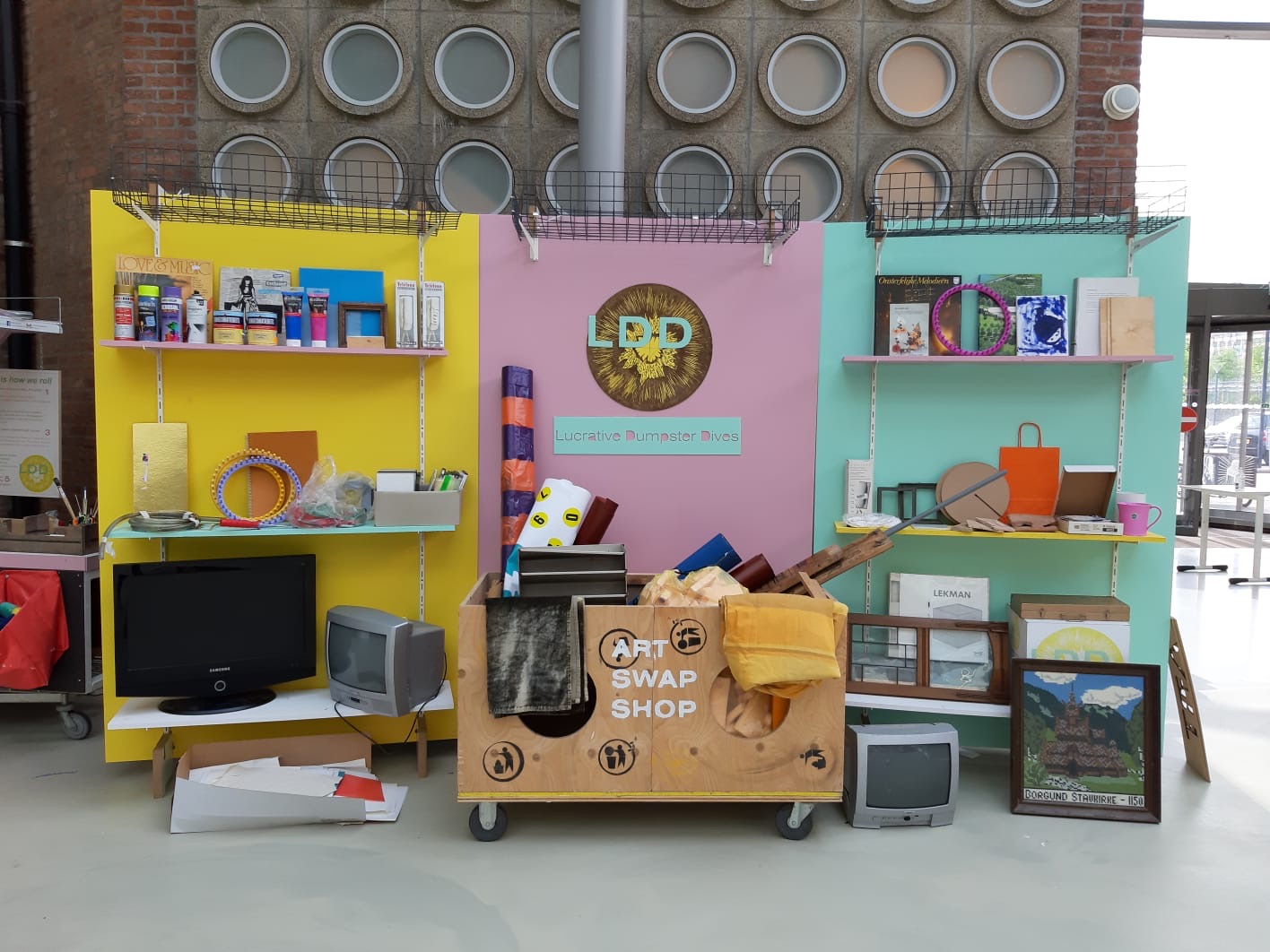 (Seaweed) Farm to Table – Kathryn Larsen




Delft (NL) / Copenhagen (DK)
Excess seaweed, shell waste and seagrass are all parts of a normal marine farming ecosystem. (Seaweed) Farm to Table creates an open source material archive for biomaterials from these marine materials, and proposes how to use them in architecture.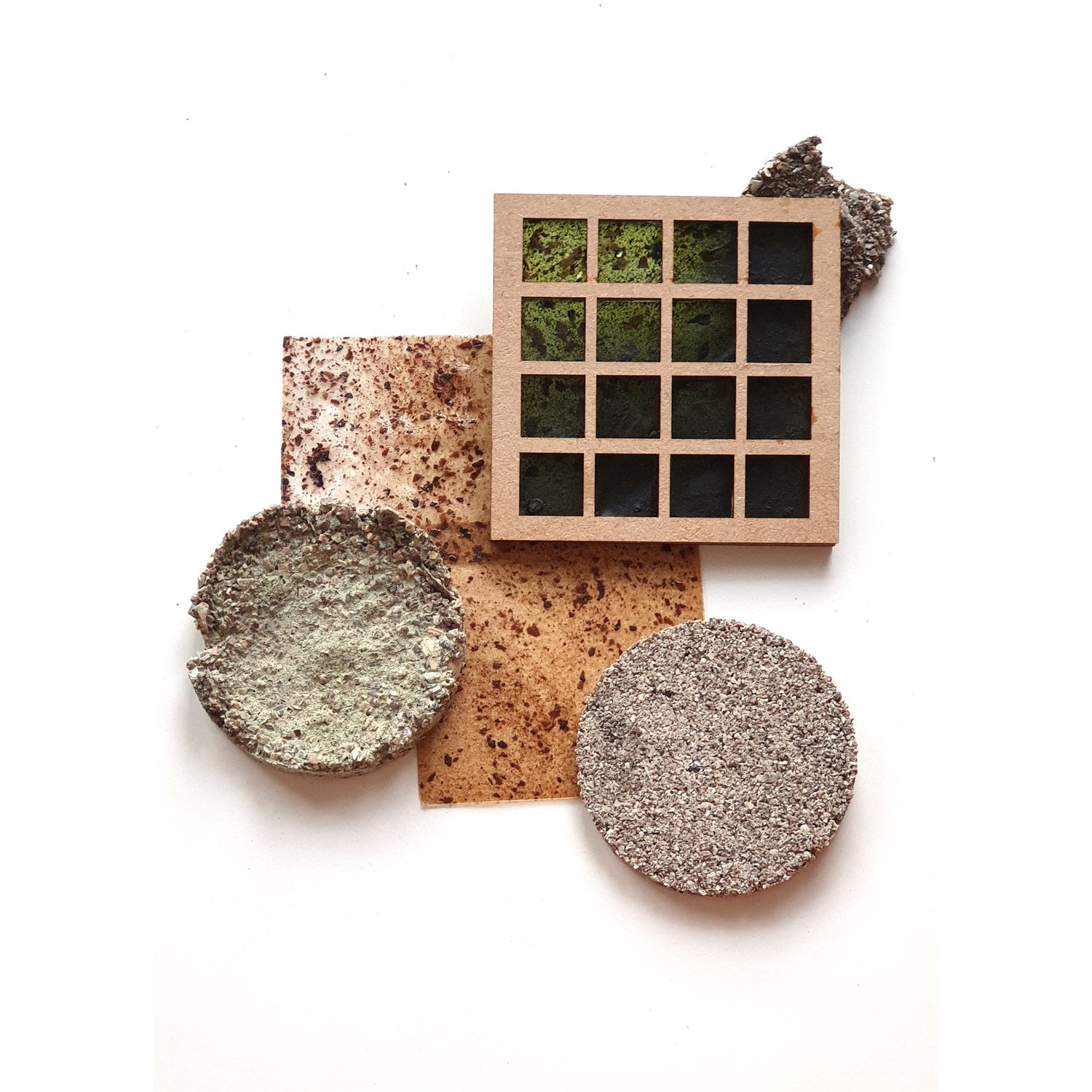 Dodola – Pjorkkala




Ljubjana (SVN)
Dodola's a ceramic water filter for places where the public water supply isn't adequate or available. The 3D clay printing technology doesn't create any material waste during the production. All materials used are natural and can be found locally. The final product needs very little maintenance and no additional parts. Furthermore it is autonomous and doesn't need electricity to function.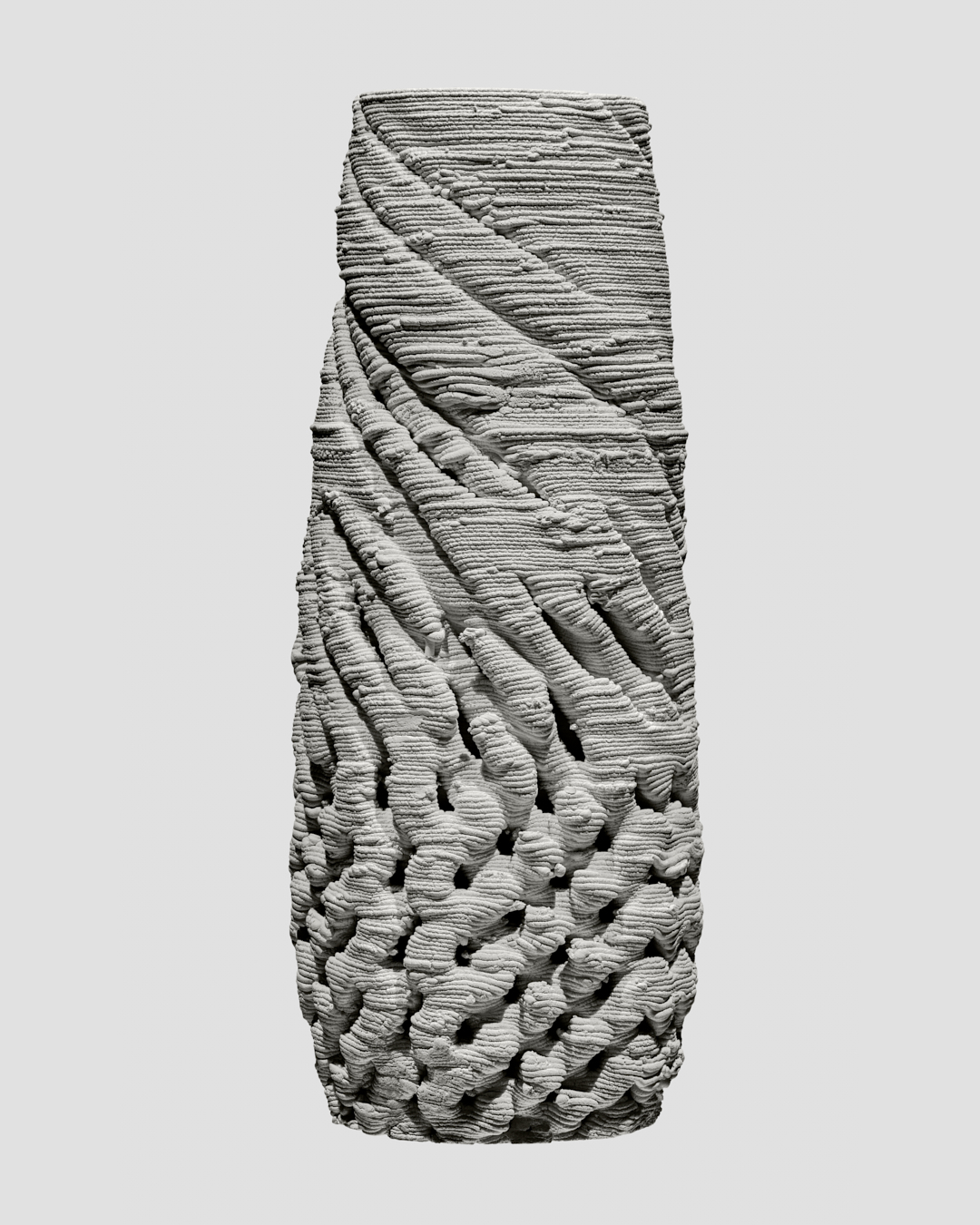 NakedPak – Naama Nicotra




Tel Aviv (ISR)
NakedPak series is a line of zero-waste, edible meals, wrapped in soluble bio-plastic made of agar produced from algae. The series includes vegetable soup, spaghetti with tomato sauce, rice with green Thai curry, lasagna, and ice cream. All dishes are rinsed in the sink – clean and ready to cook.
Click here for the interview with designer Naama Nicotra.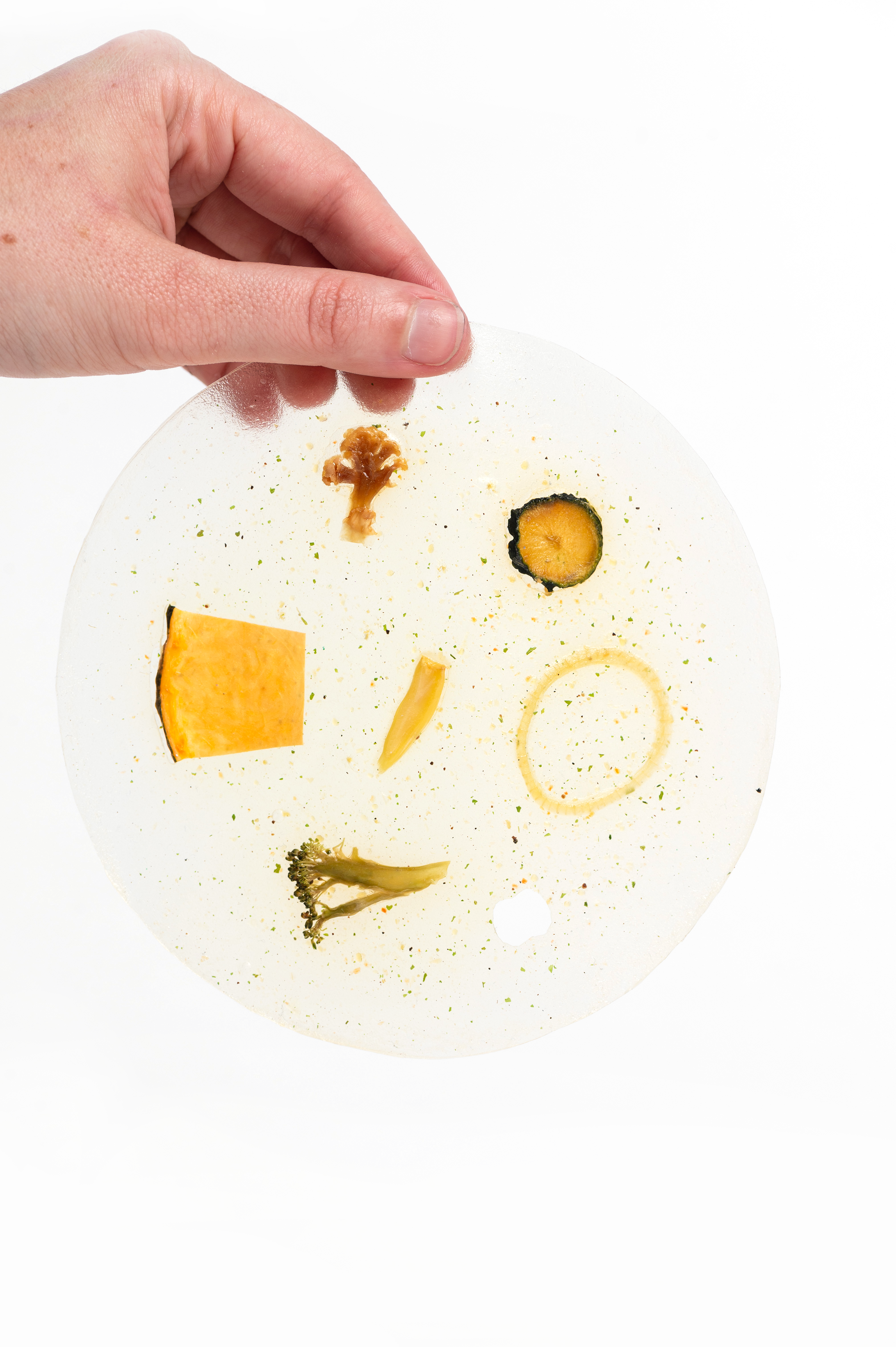 Rain Away – Fien Dekker




Eindhoven (NL)
Rain(a)Way is a design studio that has launched a new climate adaptive paving tile called Park Positive. It is a building block with the paving including the foundation, that has water storage available for green and restores the soil fertility. The foundation construction has three layers: (1) the surface, containing grass and the Rain(a)Way tiles. (2) the middle layer, containing all the nutrients and space for the grass to grow. And (3) the underlayer that can absorb rain fast and store the water.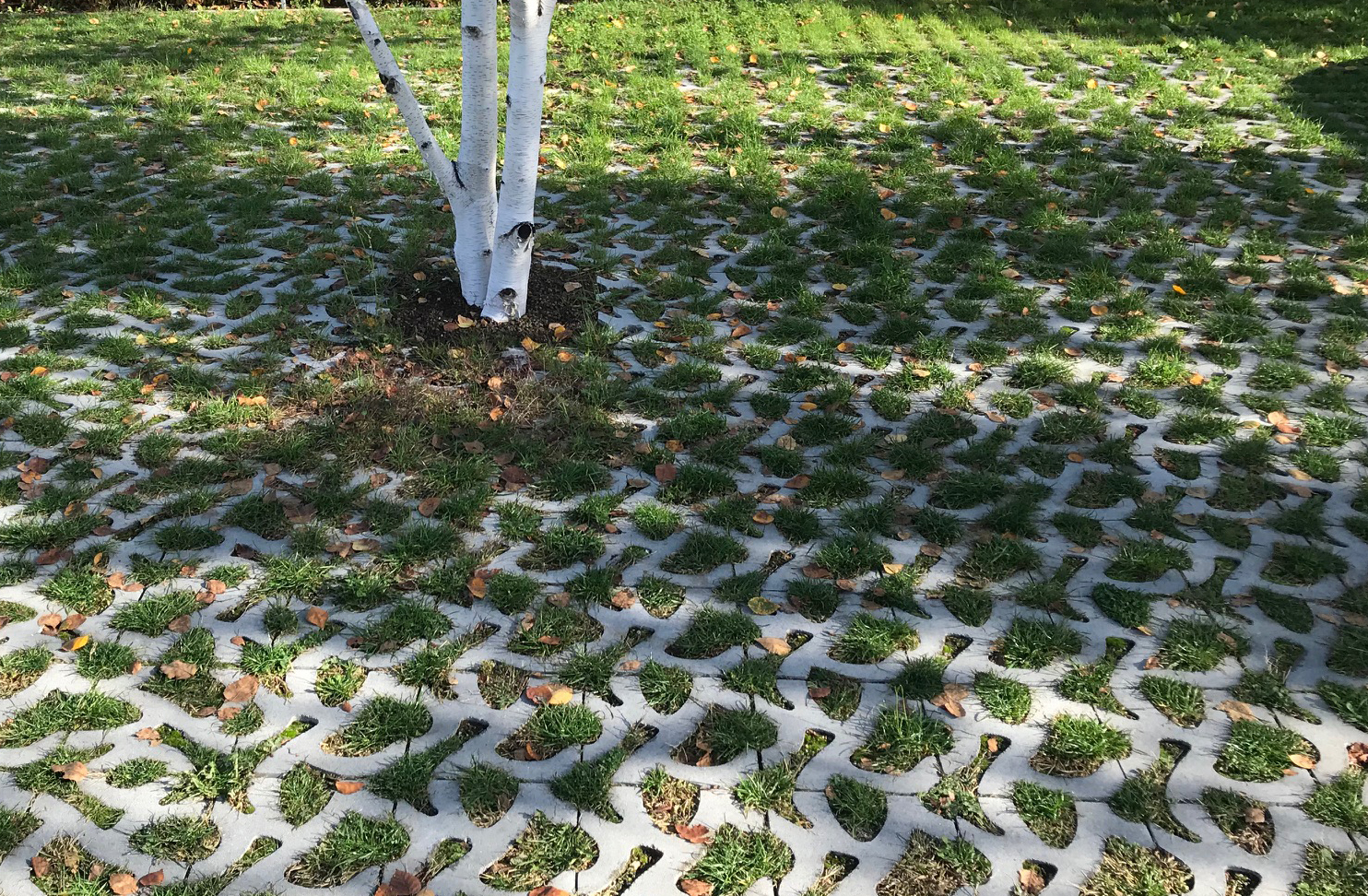 Blade Made – Jos de Krieger




Amsterdam & Rotterdam (NL)
Blade Made reuses decommissioned wind turbine blades to make urban furniture, playgrounds, sound barriers and more. The fact that we replace virgin materials with an existing waste flow reduces carbon emissions by roughly 90% compared to conventional products. Besides that Blade Made tries to include environmental enhancers to increase biodiversity, store water or grow plants.
Click here for the interview with designer Jos de Krieger.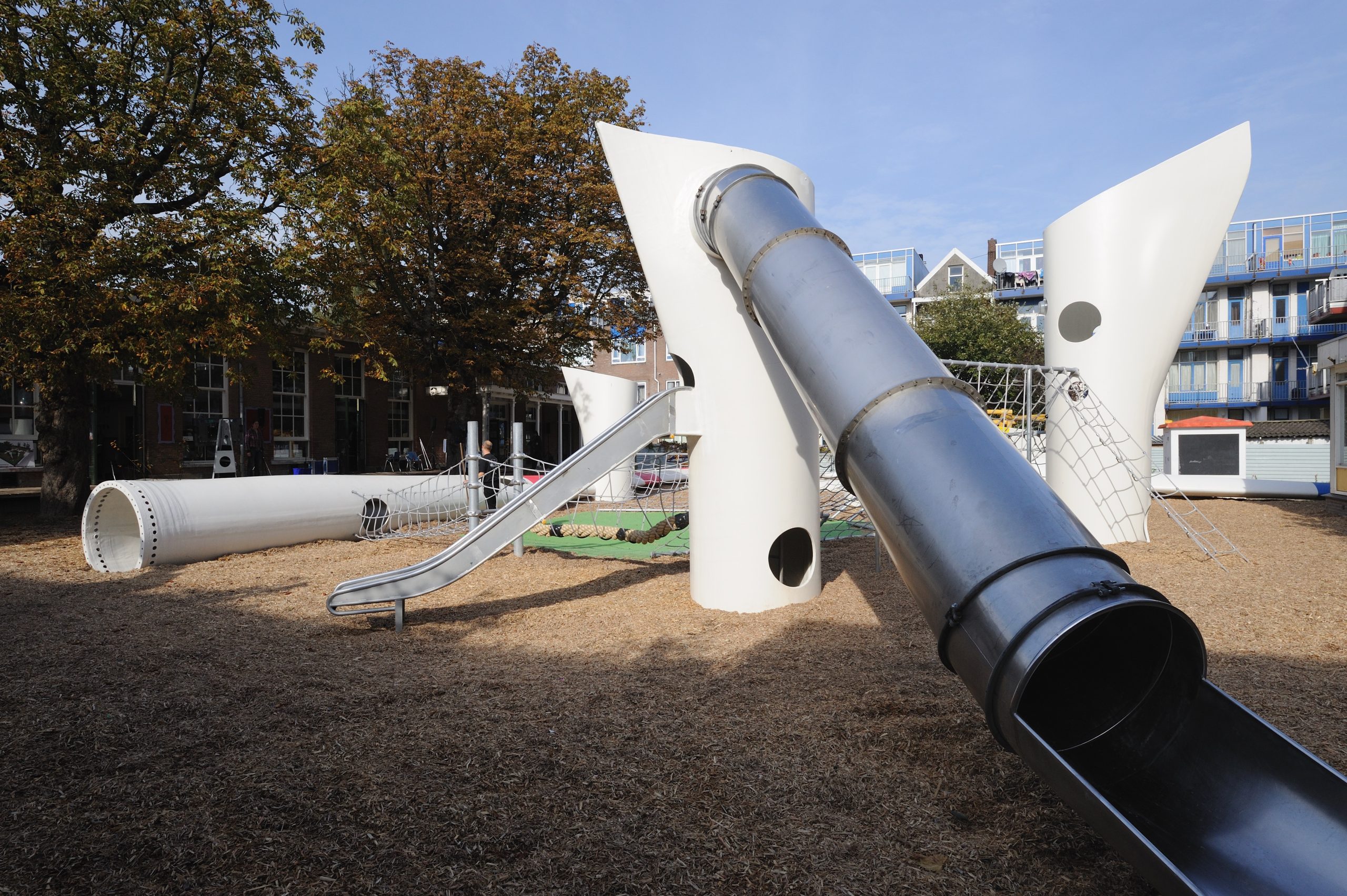 Community Biodigester – The Green Hub
Amsterdam (NL)
The Green Hub in Amsterdam hosts the first mini biodigester in the urban living environment in the Netherlands. It runs on locally collected food waste (swill) and produces methane and liquid compost. The green gas is distributed amongst everyone delivering the swill (a school, restaurants, community centre and the Green Hub). The liquid compost (when sanitized) feeds horticulture and aquaponics. It serves as a showcase in how a community can produce her own energy with swill. The involvement of the school and the school kids is essential in this cooperation that will include educational programmes. The local government, businesses, organizations and citizens can cooperate in this biodigester project, combining social and sustainable issues . This is what the Green Hub calls a Donut Deal.
Ring of Volkstuinen – Towards Nature Permaculture
Towards Nature Permaculture is a design, consultancy and landscaping company, based on the Permaculture concept. It has now developed a design for a ring of "volkstuinen" (allotments) around Amsterdam, including food forests, growing beds, community managed areas with flowers, herbs, berries, perrenial and edible flowers. The design is based on expanding the productivity, community building, education, childcare, diversity and edible landscaping.
Click here for the interview with designer Nuri Tayfun Yalcin.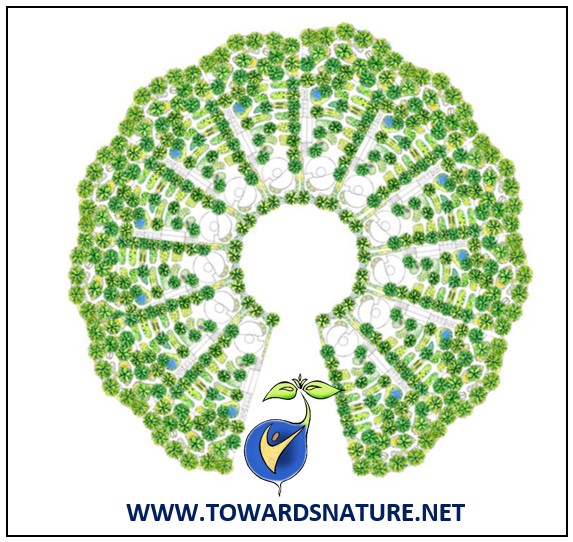 Would you like to meet any of our selected design talents or hear more about their projects? Please join us at Pakhuis de Zwijger for the Distributed & Regenerative Design Event on 4 November!