Cities are potential engines of the transition towards a circular economy. The City of Amsterdam is one of the early adopters of the circular economy concept at city level. Closed loops, value generation, innovative business models, and modular designs – those are not only principles to guide the transition to circular cities, but also principles distributed designers have been working with for years. In our series Distributed Design for Circular Cities, we introduce you to some of the creative talents making an impact. In this episode, we interview João Leão who set up VIVA Lab in his home town Porto.
Can you give us a description of your project?
PET MINI Skateboard is an open-source, recycled electric skateboard for urban transportation. The project has been developed as part of my Master's in Product & Industrial Design at the University of Porto. It all started with two problems; the plastic waste I saw being gathered on the beaches of my hometown Porto and the increasing commute times due to the high increase of people in the city and poor public and personal transportation infrastructures.
I wanted to create a solution that attracted people from different backgrounds, children as well as adults, and bring them closer to the design process. For the deck, we used recycled sheets of HDPE plastic, built with the Precious Plastic V4 machine. The electronic components were sourced locally and the electronic enclosure, for which I took inspiration from the anatomy of an armadillo, was designed and manufactured locally at VIVA LAB. The finished skateboard weighs 8 kg and is only 75 cm long with a top speed of 35 km/h – the ideal transportation medium for hip urban dwellers. If you want to create your own, learn from the project, or want to improve it, you can get the open design files here.
In what way is your work contributing to circular cities?
By using the potential of open design we can easily prototype and distribute this design at a global scale while promoting local manufacturing and problem solving and simultaneously tackling plastic waste and other social problems within cities. The City of Porto is working on drastically reducing its greenhouse gas emissions. Transport is without a doubt one of the major pollutants across all cities, so the municipality encourages more use of electric cars and hybrid vehicles, with the aim to decrease CO2 emissions by 2030 by at least 50%.
With this project, I wanted to show there are ways to end stressful commutes and boost your door-to-door speed with the perfect last mile recycled vehicle. I truly believe in social innovation and democratizing design. For the PET MINI Skateboard, we used open design as a development tool and Digital Fabrication as a manufacturing process. It is a constantly incomplete design and therefore open for further evolution, stimulating dialogue on the theme of development and circular economy.
We must rethink how we design and manufacture our products of the future. By using participatory approaches, I want to stimulate people to continuously rediscover new tools and materials that surround their environment, and boost innovative solutions for circular economies both at a local and a global level.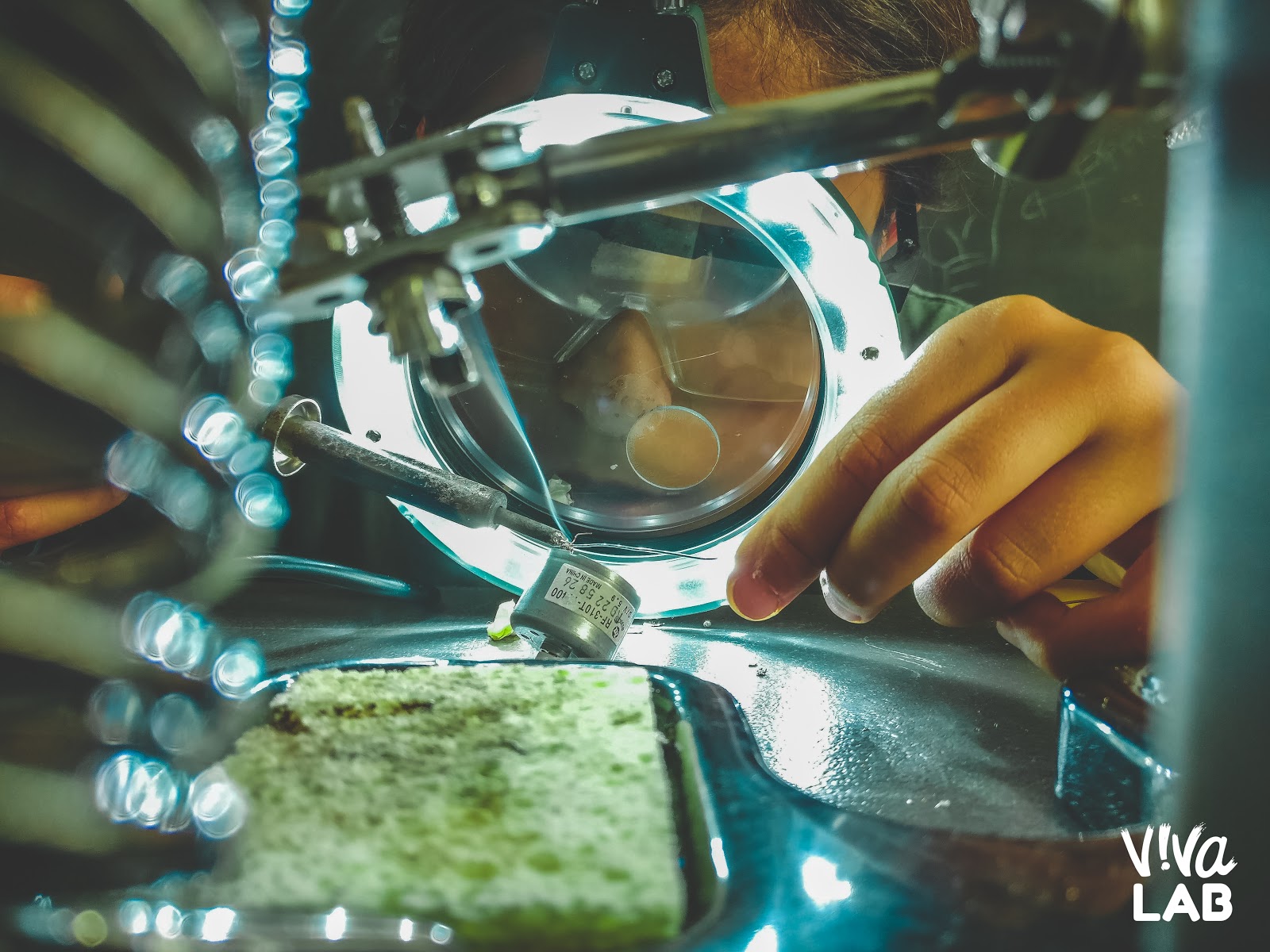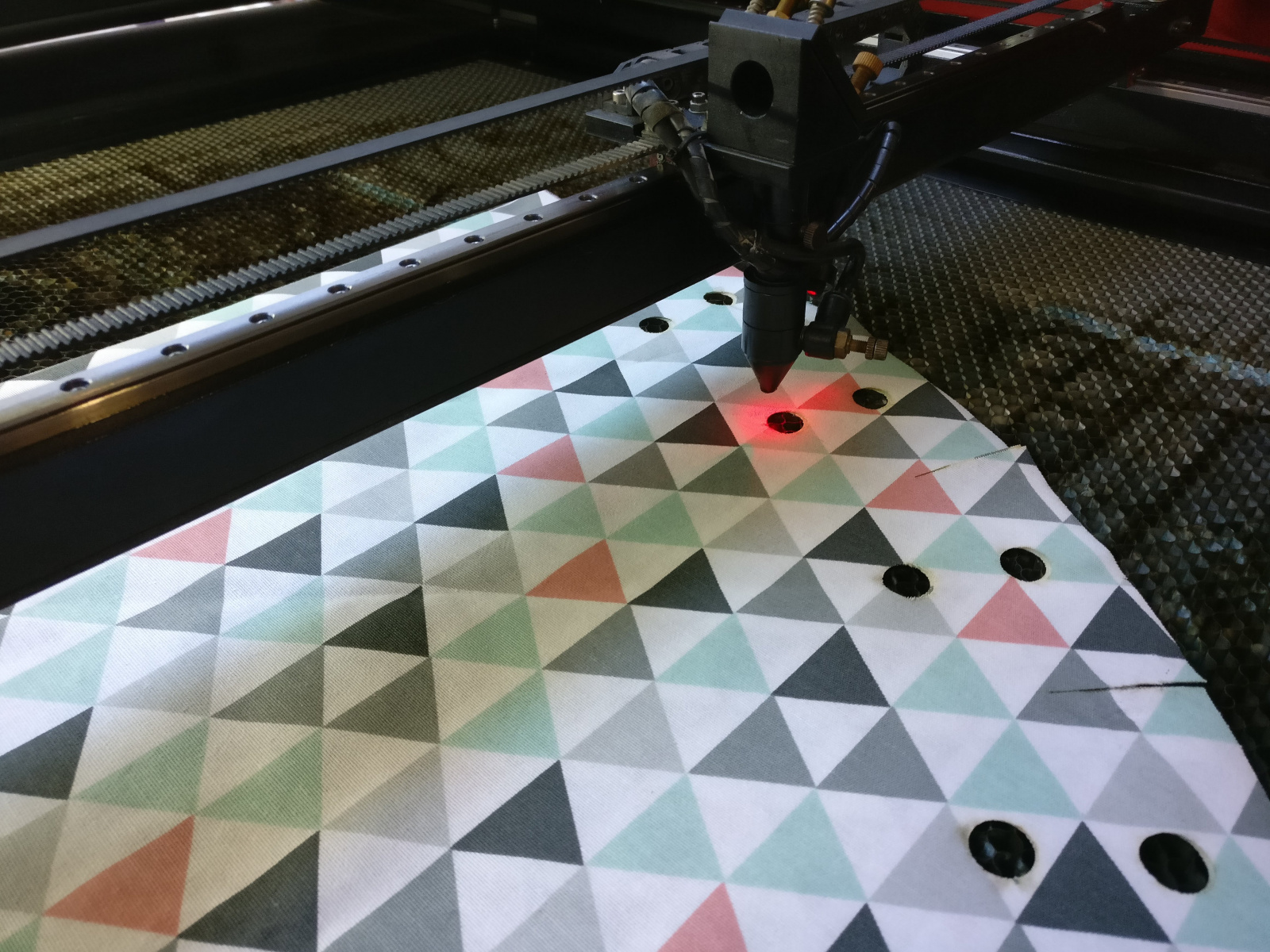 Photos: Soldering and lasers at VIVA Lab
What drives you personally to work on this project?
As a kid, I wanted to be an inventor, but I was told that isn't a profession. I decided the nearest thing to that is becoming an engineer so I signed up for University. But I didn't fit there. The thing that attracted me the most was the Robotics Lab but I had to be a Master's student first to get access. So I left. Luckily, I found what I was looking for in the community of Fab Labs, digital fabrication laboratories with access to a global network of talent, knowledge, tools, and resources to create meaningful innovations for the world. I left for Barcelona to attend the Fab Academy.
After I came back to Porto, my experience at Fab Lab BCN inspired me to open VIVA Lab and start a Master's in Industrial & Product Design at the University of Porto. VIVA Lab is Porto's own Fab Lab, in which we focus on Education and Design. With our activities, we want to show the community that you can tackle complicated problems and create social innovation, using digital technologies to make almost anything that you want – even if it means that you have to get out of your comfort zone and think out of the box. That's how we are making our future!
I love it when people visit VIVA Lab for the first time and they don't believe they can create certain things themselves, and then watch them create their first project and see their faces of amazement with their own accomplishments. Recently, we organized a kid's summer camp, and the children designed and created a computer game with the help and feedback of local entrepreneurs. So you can be an inventor, and it's intergenerational.
How might we make circularity profitable?
With over five years of experience working closely with the Precious Plastic Community, VIVA Lab seeks to further impact the local society by empowering the community to take action on making plastic more precious. One of our objectives is that we want to improve the economy and quality of plastics recycling and involve civic, scientific, business, and local authorities in doing so.
In Ovar, a municipality nearby, we are involved in the Fishing The Plastic project of BasN and the municipality of Ovar. We work together with the fishing community and their families, in particular the women. Considering the importance that the activities of fishing communities represent in the flow of plastic in the oceans and how their action can contribute to its prevention and reduction, it's important to realize how much of their future is depending on this. That's why alternative business models are created around the collection and upcycling of plastic marine litter, especially single-use plastic.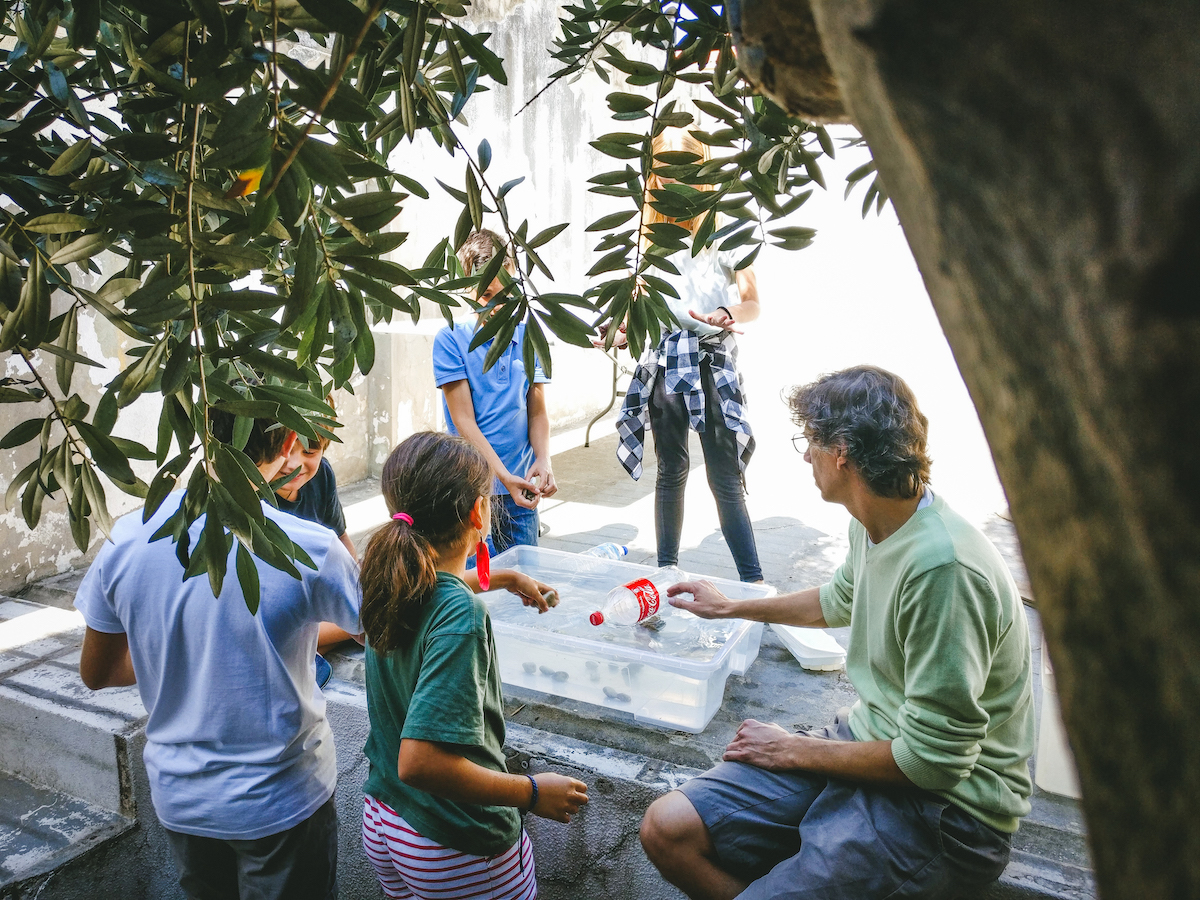 The City Hall invested in a few Plastic Precious machines for public use. By creating various products of recycled marine plastic like pencil cups, school notebook covers, and tourist merchandise referring to the ocean creating awareness, local communities associated with fishing and activities with the sea can create alternative sales revenue.
Plastic waste has an enormous impact on marine life and the livelihood of the people in Ovar. In terms of contributing to the transition to a circular economy and the reduction of plastics in the oceans, a win-win is created.
What is your biggest hope for the future and what can we all start (or stop) doing as of tomorrow to contribute to that?
I really believe in empowering people with the tools and know-how to create local solutions. Share them on a global scale and it will allow everyone to create a better tomorrow. It's incredible to see the hidden potential people have and the amazing projects they develop once they just learn how and connect to a global community of like-minded people. That's the power of making…
Cities should support and embrace these types of makerspaces more. Relocate funds intelligently – especially when social aspects are involved, makerspaces can have a much bigger impact. The rapid response of the maker community in the fight against COVID-19 proved how distributed design and digital fabrication can help overcome problems in a crisis. In this case, it was supply problems.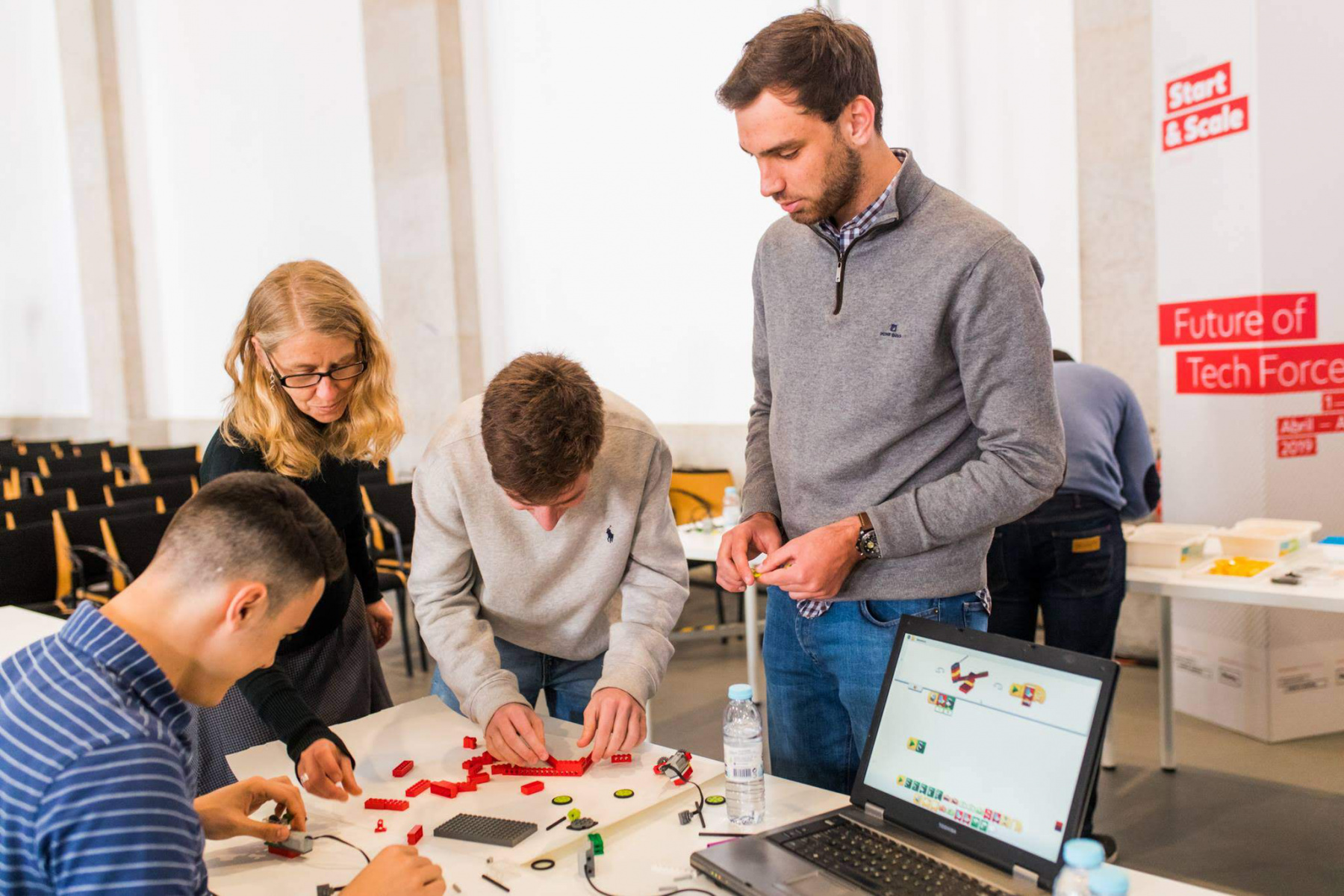 At VIVA Lab we were able to design the needed Personal Protection Equipment (PPE) together with health professionals and produce 600 face shields a day. In a partnership with WikiFactory our maker community managed to produce over 53.000 units of PPE's across the globe. This is the main difference compared to a crisis like climate change though. People suddenly had spare time, room to think, and an acute sense of urgency. We have to teach communities, makers, and designers how they can play a role in fighting climate change and other social challenges. Empower people and show them that even if the problem is huge, there are tools and technologies to tackle – even if it is just a small part of – the problem.
And also, don't wait to take action until you finish a degree or reach a certain milestone. Nurture your creative hunger during the process and start working on topics that matter to you the most!
—
Distributed Design for Circular Cities is part of our programme for Distributed Design, the exchange and networking hub for the European maker movement. Want to know more about Distributed Design for Circular Cities? Check all the Creative Talent interviews and mark Thursday, October 14 from 18.00-19.00 in your calendars for our event and livecast in Pakhuis de Zwijger.