In 2021, Pakhuis de Zwijger's extensive two-year activity programme Designing Cities For All (DCFA) commenced with the support of the Creative Industries Fund NL. In the context of the super-diverse city, how can designers contribute to the creation of inclusive cities for, and by everyone? 'Cities of Belonging', as we call them, cities in which everyone feels and is allowed to feel at home. Not only in a spatial sense but also concerning the digital domain and relating to the design of our public systems, services, and products.
Next to many designers, scientists, experts, educational institutions, and other involved partners, we will dive into the matter of (re)designing inclusive cities together with a total of six Fellows that we invited to our Fellowship programme. This season, Daphina Misiedjan takes on that task. Daphina handpicked a thought-provoking book for students and young designers(-to-be): All We Can Save: Truth, Courage, and Solutions for the Climate Crisis edited by Ayana Elizabeth Johnson and Katharine K. Wilkinson. Meet peers and gain wisdom – read along with our book club to discover a more complete understanding of the world!
About the book: All We Can Save
All We Can Save is an anthology of writings by 60 women at the forefront of the climate movement who are harnessing truth, courage, and solutions to lead humanity forward. There is a renaissance blooming in the climate movement: leadership that is more characteristically feminine and more faithfully feminist, rooted in compassion, connection, creativity, and collaboration. While it's clear that women and girls are vital voices and agents of change for this planet, they are too often missing from the proverbial "table." More than a problem of bias, it's a dynamic that sets us up for failure. To change everything, we need everyone.
Intermixing essays with poetry and art, this book is both a balm and a guide for knowing and holding what has been done to the world, while bolstering our resolve never to give up on each other or our collective future. We must summon truth, courage, and solutions, to turn away from the brink and toward life-giving possibility. Curated by two climate leaders, this book is a collection and celebration of visionaries who are leading us on a path toward all we can save.
About Daphina Misiedjan
Dr. Daphina Misiedjan is an assistant-professor in human rights and the environment at International Institute of Social Studies (ISS), The Hague and 2020/2021 Fellow at The Netherlands Institute for Advanced Study in the Humanities and Social Sciences (NIAS). In addition, she is an expert within the UN Harmony with Nature program. She specializes in issues concerning human rights and environmental justice, specifically concerning Environmental Justice within the Kingdom of the Netherlands, Rights of Nature and Environmental Justice form local city and neighborhood perspectives.
Apply for the DCFA Book Club
Join us for our DCFA Book Club! We will select a group of 25 young designers(-to-be)/students who are working towards making cities more fair and inclusive. Each one of you will be gifted a hardcopy edition of All We Can Save for you to keep.
Open for entries → Thursday, April 7
Submissions Deadline → Wednesday, May 11
Sign up here!
We will gather (online via Zoom) in week 19 for an introduction with Daphina Misiedjan. In week 23 we will have our second meeting to review and discuss the book together for which we are hoping to invite you in person!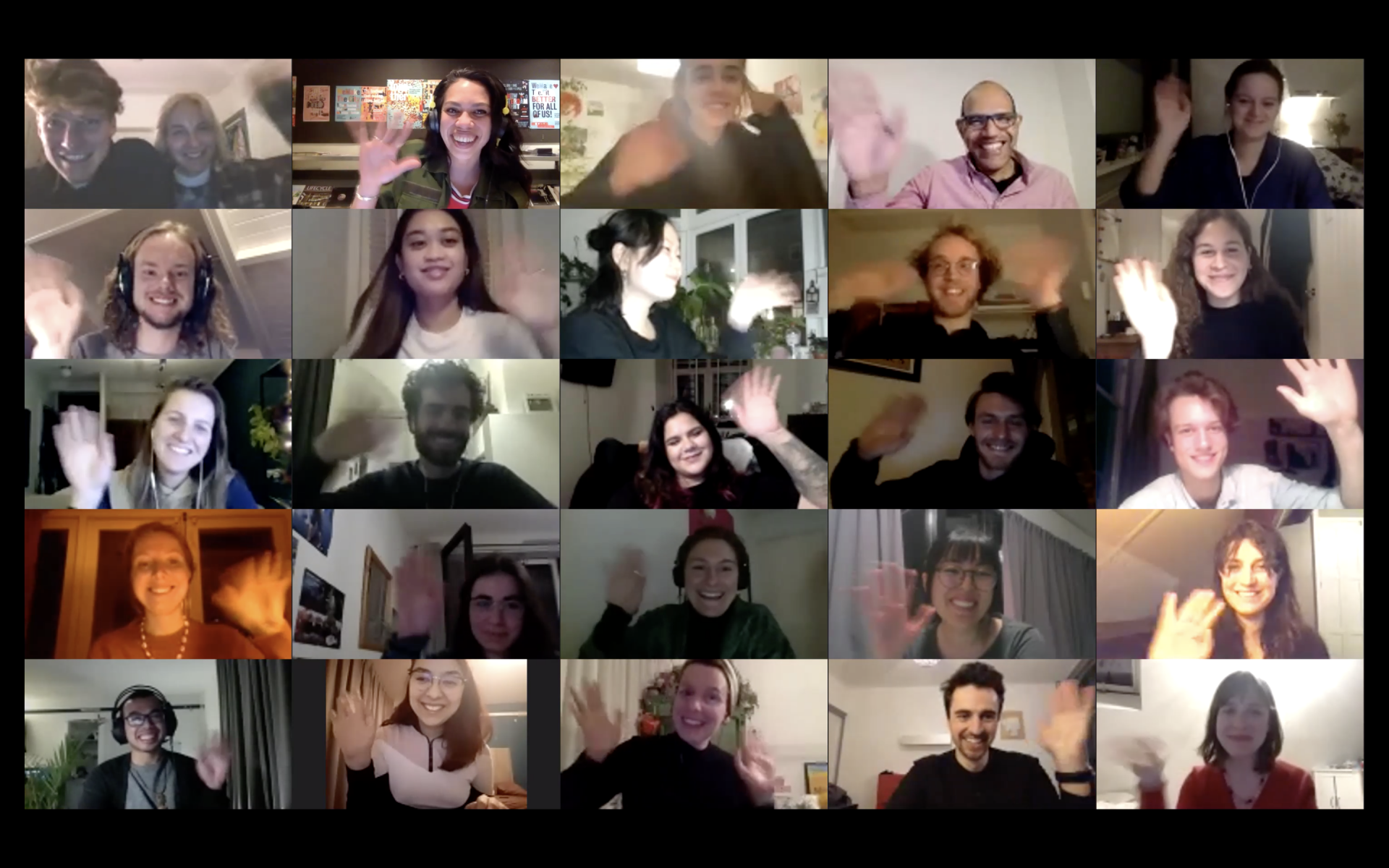 In case you want to learn more about Designing Cities for All, you can take a look in our online Research File. Also, take a look at this Livecast and listen to Daphina Misiedjan talk about the focus of her DCFA Fellowship Realising Environmental Justice.