In 2021, Pakhuis de Zwijger's extensive two-year activity programme Designing Cities For All (DCFA) commenced with the support of the Creative Industries Fund NL. In the context of the super-diverse city, how can designers contribute to the creation of inclusive cities for, and by everyone? 'Cities of Belonging', as we call them, cities in which everyone feels and is allowed to feel at home. Not only in a spatial sense but also concerning the digital domain and relating to the design of our public systems, services, and products.
Next to many program-fellows, designers, scientists, experts, educational institutions, and other involved partners, we will dive into the matter of (re)designing inclusive cities together with a group of designers (-to be)/students that we invite to our Book Club. This season, design researcher and social designer Shay Raviv takes on the task of hosting the Book Club. Shay wrote a thought-provoking book for students and young designers(-to-be): A Place to Stay. Meet peers and gain wisdom – read along with our book club to discover a more complete understanding of the world!
About the book: A Place to Stay, an initiative by DAE and KETTER&Co
The book, A Place to Stay: Practising Embedded Design, documents the work of designers who embedded themselves in and around the former Colony of Benevolence; Veenhuizen, a UNESCO World Heritage Site since the summer of 2021. Young designers, prisoners, policy-makers and others joined forces in Veenhuizen, a former penal colony and soon to become a UNESCO World Heritage Site. Inspired by the unique cultural, historical, landscape and architectural reality and together with local authorities and prison management in Veenhuizen, they drew up an ambitious 'Design Deal'. They examined the challenges of local development in a long-term process that explored the many perspectives on the past and present. The work resulted in a revised vision for Veenhuizen, including proposals aimed at boosting commercial opportunities and enhancing the sense of community, while also promoting sustainable heritage management and a dynamic awareness of history. In other words: a magnificent challenge to give renewed vitality to this remarkable cultural landscape.
Through numerous interviews and conversations on projects, Shay Raviv analysed the preconditions and tools that are needed to facilitate a successful and enduring collaboration between designers and local communities. She also looked ahead and asked: How can embedded design continue to be relevant, not only for the World Heritage Site of Veenhuizen but also for other places? The book explores the impact, the methods and the possible future scenarios; illustrating them with countless design projects and events. This initiative, a blueprint for creative research focused on a particular area, is intended to spur similar projects.
Written by Shay Raviv with a preface of David Hamers and contributions by Guus Kusters and Gert Staal.
Graphic design: Thijs Verbeek
About Shay Raviv
Shay Raviv is a social designer, design researcher, and project initiator. Raviv works on different projects in which culture, design, and creativity are seen as a means to bridge societal gaps. Shay concluded her education at the Design Academy Eindhoven and subsequently worked for STBY, Amsterdam. Nowadays, she runs her own design research practice, collaborating with different organisations such as Dutch Design Foundation, Social Design Politie and BAK, next to that she also teaches at the DAE and HKU. Together with Pim van der Mijl, she co-founded De Voorkamer in Utrecht (2016); an inclusive meeting space by and for newcomers and the local community. Finally, Shay also contributed to '18 Perspectives on Designing Cities for All', the Designing Cities for All publication that was launched in December 2021.
Apply for the DCFA Book Club
Join us for our DCFA Book Club! We will select a group of 25 young designers(-to-be)/students who are working towards making cities more fair and inclusive. Each one of you will be gifted a hardcopy edition of A Place to Stay for you to keep.
Open for entries → Wednesday, Jan. 12
Submissions Deadline → Friday, Feb. 4

Sign up here or use the typeform above.
We will gather (online via Zoom) in week 8 for an introduction with Shay Raviv. In week 12 we will have our second meeting to review and discuss the book together for which we are hoping to invite you in person!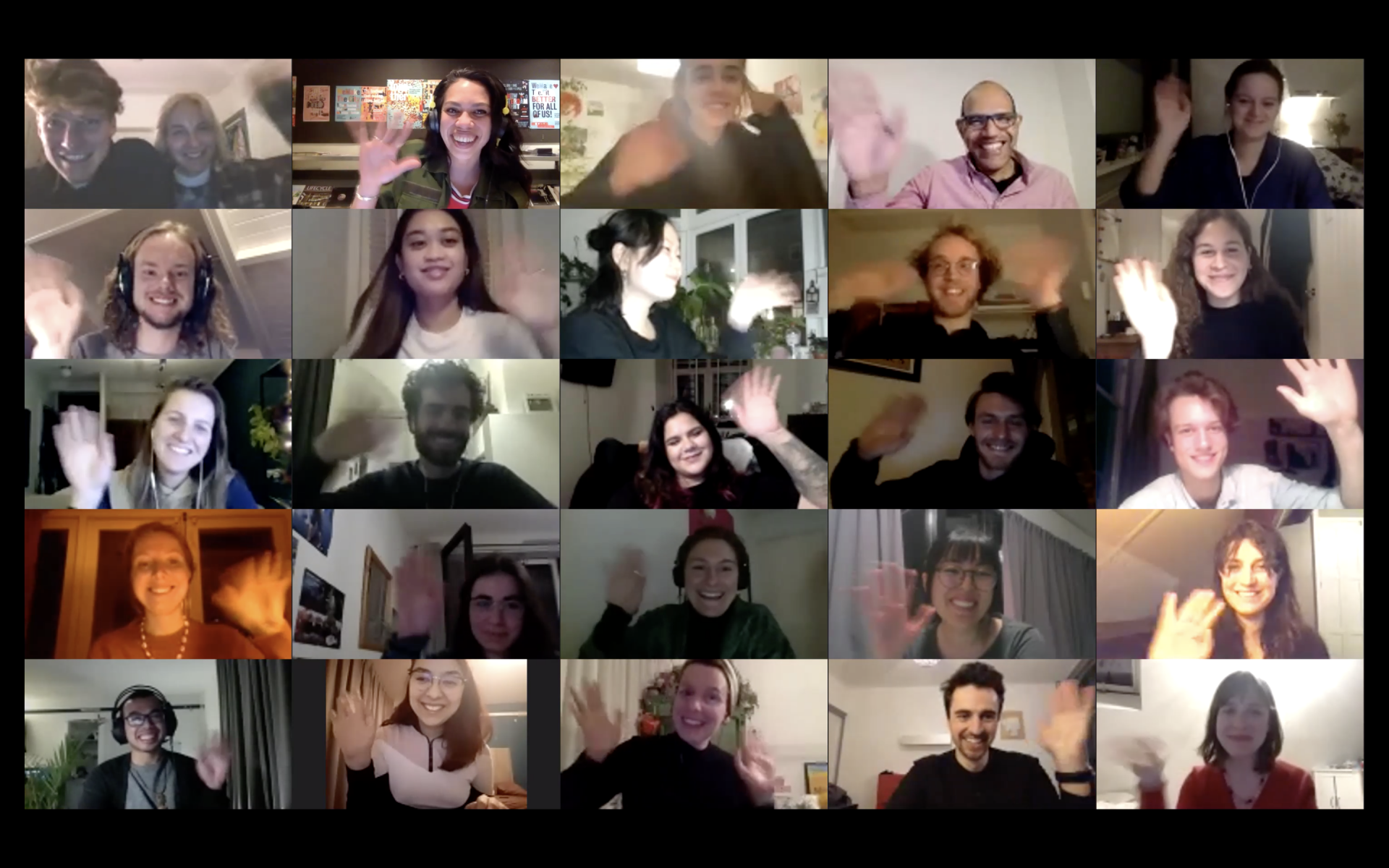 In case you want to learn more about Designing Cities for All, you can take a look in our online Research File. Also, take a look at this Livecast and listen to Shay Raviv in a conversation with Lyongo Juliana, OluTimehin Kukoyi, Simon Dogger & Hicham Khalidi to talk about what 'designing for all' means to them.