In 2021, Pakhuis de Zwijger's extensive two-year activity programme Designing Cities For All (DCFA) commenced with the support of the Creative Industries Fund NL. In the context of the super-diverse city, how can designers contribute to the creation of inclusive cities for, and by everyone? 'Cities of Belonging', as we call them, cities in which everyone feels and is allowed to feel at home. Not only in a spatial sense but also concerning the digital domain and relating to the design of our public systems, services, and products.
Next to many designers, scientists, experts, educational institutions, and other involved partners, we will dive into the matter of (re)designing inclusive cities together with a total of six Fellows that we invited to our Fellowship programme. This season, technofuturist Galit Ariel takes on that task. Galit handpicked a must-read book for students and young designers(-to-be): Glitch Feminism: A Manifesto by Legacy Russell. Meet peers and gain wisdom – read along with our book club to discover a more complete understanding of the world!
#GlitchFeminism
Legacy Russell is a curator, writer, and artist. Born and raised in New York City, she is the Executive Director & Chief Curator of The Kitchen. She holds an MRes with Distinction in Art History from Goldsmiths, University of London with a focus in Visual Culture. Her academic, curatorial, and creative work focuses on gender, performance, digital selfdom, internet idolatry, and new media ritual. Her academic, curatorial, and creative work focuses on gender, performance, digital selfdom, internet idolatry, and new media ritual. The divide between the digital and the real world no longer exists: we are connected all the time. How do we find out who we are within this digital era? Where do we create the space to explore our identity? How can we come together and create solidarity? In 2013, Legacy first coined the term Glitch Feminism and began producing scholarship surrounding this socio-techno construct of gender and sexuality. The glitch is often dismissed as an error, a faulty overlaying, but, as Legacy Russell shows, liberation can be found within the fissures between gender, technology, and the body that it creates. The glitch offers the opportunity for us to perform and transform ourselves into an infinite variety of identities. The Glitch Feminism Manifesto was first published as an item for The Society Pages, and later expanded into a short essay as a commission for new media art publication Rhizome. In Glitch Feminism, Legacy makes a series of radical demands through memoir, art and critical theory, and the work of contemporary artists who have travelled through the glitch in their work. Timely and provocative, Glitch Feminism shows how the error can be a revolution.
About Galit Ariel
Galit Ariel is a TechnoFuturist, author, and creative, featured at global conferences and organisations such as TED, SXSW, Slush, The European Union, Bell Labs, and many more. She explores the wild and imaginative side of immersive technologies and is the author of Augmenting Alice – The Future of Identity, Experience and Reality. The book explores the way Augmented Reality's diffusion will shift core paradigms and interactions related to culture, space, embodiment, agency, and ethics. Through her art/tech futures agency Future Memory Inc. she helps organisations and policymakers shape their technological futures and develop immersive experiences, interaction tools, and narratives. Galit is currently conducting her research-by-design Ph.D. at York University, exploring paradigms of immersive presence.
Apply for the DCFA Book Club
Join us for our DCFA Book Club! We will select a group of 25 young designers(-to-be)/students who are working towards making cities more fair and inclusive. Each one of you will be gifted a hardcopy edition of Glitch Feminism for you to keep (we can provide an e-book or audiobook edition for blind and partially sighted students, please let us know in your application).
Open for entries → Wednesday, Sept 15
Submissions Deadline → Sunday, October 24

Sign up here or use the typeform above.
We will gather (online via Zoom) in week 44 for an introduction with Galit Ariel. In December we will have our second meeting to review and discuss the book together for which we are hoping to invite you in person!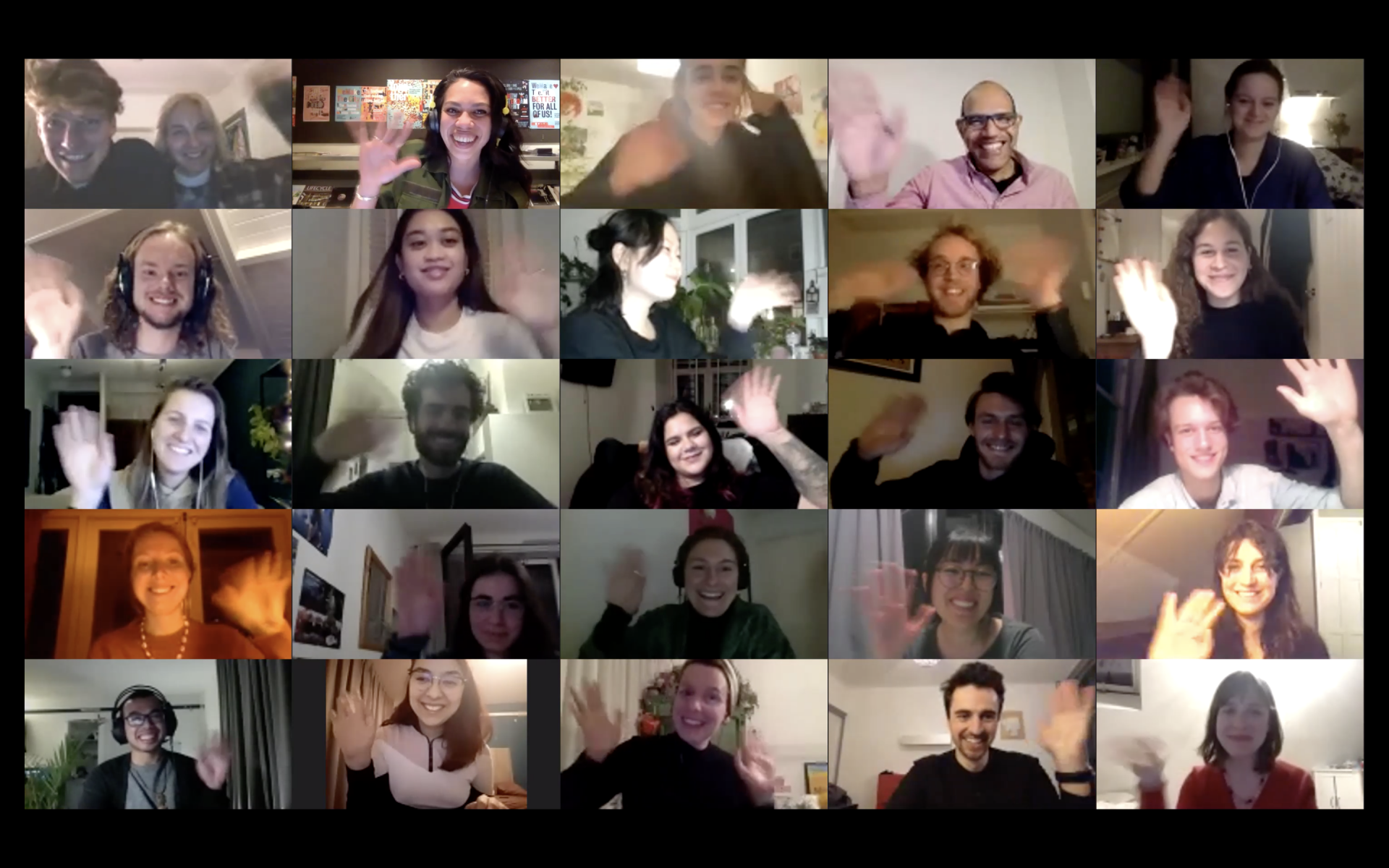 In case you want to learn more about Designing Cities for All, you can take a look in our online Research File. Also, take a look at this Livecast and listen to Galit Ariel in a conversation with Katerina Makrogamvraki of CIVIC AI Lab and Hans de Zwart of the Racism and Technology Center to talk about what 'designing for all' means to them.