What should the social contract of a tolerant city look like? The Amsterdam conference on tolerance will discuss the meaning of tolerance, respect, acceptance and appreciation with a variety of international researchers, local politicians and inspirations. The conference was initiated by city council member Tjakko Dijk in 2018 and is hosted by the city government. The general sessions will reflect on daily city-life experiences: what is tolerance? How to measure it? What can citizens expect of each other and of the city government? The theme sessions will zoom in on the themes: work, education and sports. Actively join and participate online on January 20th!
This event can only be attended physically at our studio. The recordings will be made available later on and can be viewed via
dezwijger.nl/terugkijken
or via our YouTube channel.
Speakers
Florian Kiuppis
Professor of Inclusive Education Theories, Concepts and Methods in Context of Inclusion and Participation at the Catholic University of Applied Sciences, Freiburg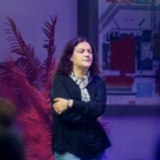 Ana Mateus
Program & Project Manager at Booking.com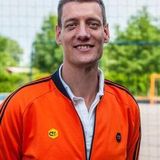 Niels Meijer
Director Cruyffoundation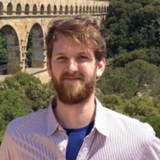 Ryan Muldoon
Director of Undergraduate Studies and Associate Professor at the Philosophy Department at Buffalo University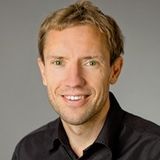 Mikael Hjerm
Professor in Sociology and department deputy head at Umeå University, Sweden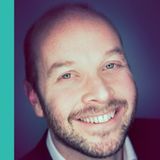 Tjakko Dijk
Procesmanager/consultant urban planning and energytransition at Over Morgen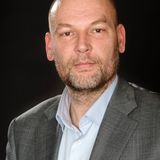 Rutger Groot Wassink
Wethouder Sociale Zaken, Opvang (statushouders en vluchtelingen), Gemeentelijk Vastgoed, Democratisering, en Masterplan Nieuw-West, Amsterdam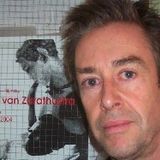 Cees Maris
Professor of legal philosophy, University of Amsterdam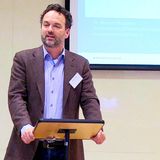 Marcel Maussen
Assistant Professor at the Department of Political Science at the University of Amsterdam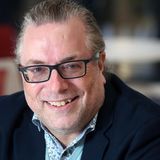 Rick Delbridge
Professor at Cardiff University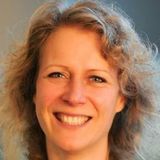 Maggie Wissink ook Geerdink
Senior beleidsadviseur Onderwijs, City of Amsterdam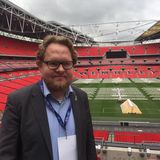 Niels van Muijden
Head of Programmes at Farenet.org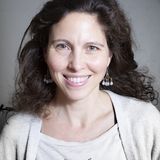 Sabine Wassenberg
Philosopher, specialized in philosophy for children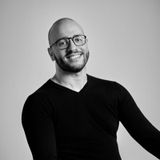 Reda Haouam
Founder T-WREX Total Wheelchair Rugby Experience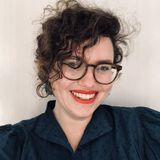 Lievnath Faber
Senior Alfred Landecker Fellow bij Humanity in Action en werkzaam op de intersectie tussen antiracisme en antisemitisme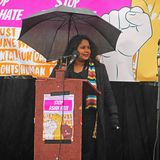 Sarita Bajnath
Board member CBK ZO, diversity and inclusion coach, expert and trainer
Program (Central European Time):
Plenary program
13.00-13.05 Opening
13.05-14.20 Amsterdam Panel: Tolerance in Amsterdam
14.20-14.30 Break

Parallel theme sessions
14.30-16.00 Theme session: Tolerance at Work
14.30-16.00 Theme session: Tolerance at School
14.30-16.00 Theme session: Tolerance in Sports

Plenary program
16.00-16.15 Break
16.15-17.30 General session: What is tolerance?
17.30 Closing
This programme will be translated and subtitled via Zoom (click on the links per programme above). In Zoom, click on "Closed Caption (CC)" to see the subtitles.
General session: Amsterdam Panel
As cities are becoming more diverse, tolerance is an increasingly diverse topic. Tolerance itself is member of a family of terms that also includes acceptance, respect, and appreciation. In a tolerant city one would expect citizens to appreciate differences in the field of culture, sexuality, religion, lifestyle, ethnicity and other fields. In reality, this is not always the case.
The two general sessions will zoom in on the question: what is tolerance? Is Amsterdam a tolerant city? How could one measure this? If Amsterdam where to draft a social contract on tolerance, what should be in it? And who should sign it?
Case: In a city, two families are living next to each other. They are from different beliefs and would never opt for each others' lifestyle. When asked in a survey, they state they would prefer their neighbours to leave the area. However, in reality, they greet each other and help each other out when one of them forgets their keys. In other words, they act respectfully.
Should a tolerant city settle for this situation, or do more? And who should then intervene?
Case: An enthusiastic community leader has stated that she wants the social contract of the tolerant city to be taught everywhere. She wants schools to hear about it, as well as policemen, entrepeneurs and workers in all types of buildings.
How could she start drafting the social contract? What are the relevant themes?
Speakers
Tjakko Dijk is an innovative bridge builder who knows what is going on in society and has a good eye for political-administrative sensitivities. The innovativeness is reflected in his non-conventional approach to issues when necessary. His main priority is to develop support in order to achieve the best possible result with those involved. In such a way that those involved look back on the process with satisfaction and are proud of the result.
Cees Maris is emeritus professor of philosophy of law at the University of Amsterdam, extraordinary professor at the University of the Western Cape and visiting professor at the University of Curaçao. Among his publications are A Critique of the Empiricist Explanation of Morality; Letters on Liberty; Law, Order, and Freedom; Twelve Loves; and Tolerance: Experiments with Freedom in The Netherlands. He also wrote and staged the philosophical oratorio Horror Vacui (with the composer José-Luis Greco), and the philosophical plays The Dance of Zarathustra and We Want Our Freedom!
Sarita Bajnath is board member CBK ZO, diversity and inclusion coach, expert and trainer
Moderator
Theme session: Tolerance at Work
Tolerance and work come with all types of tension. In a tolerant city, employers are expected to open up their positions in a non-discriminatory way and have policies in place to ensure that their tolerant principles are being implemented.
However, there are also small businesses, and there is a large field of self-employed people. In these situtations, being tolerant towards people, appreciate that your co-workers values differ from one's own may be (even) more difficult.
Case: A small firm is known to hire people that reflect their own values. Although the company praises itself to be very progressive and appreciative of diffences, it also states that it just doesn't have time to make people understand each other and invest in a culture of appreciation.
How could a tolerant city invite this company to become more inclusive?
Case Yalul: a large company states that it invests in a company-identity that moves away from religion, culture or sexuality. People that work for the company are supposed to appreciate all types of differences in the outside world, inside you're a Yalul-person.
Speakers
Rutger Groot Wassink, Alderman of Social Affairs, Diversity and Democratization in Amsterdam.
Rick Delbridge is Professor of Organizational Analysis at Cardiff Business School and co-convenor of the Centre for Innovation Policy Research, Cardiff University, Wales, UK.
Ana Mateus is Global Senior Project Manager at Booking.com. She is also the co-founder and Global Chair of B.ABLE, an Employee Resource Group (ERG) focusing on empowering colleagues with diverse physical and neurological needs to be understood and thrive in an environment that feels comfortable and fair to everyone. Working closely with the business and other ERG's at Booking.com to build an inclusive work environment where everyone feels that they belong. Moreover, she received Booking.com's Playmaker Award for promoting and role modeling Diversity & Inclusion in the workplace in 2019, 2020 and 2021.
Moderator
Theme session: Tolerance at School
Global inequalities, economic growth and globalisation have contributed to more culturally, religious and ethnically diverse cities, as well as schools. Without any doubt, schools are one of the major institutions of socialization today. In a tolerant city, how should schools promote tolerance and inclusion? What are the roles of the educators? What type of support can they ask from parents and students? What are good practices in schools to promote tolerance & inclusion? How can parents and students help to promote inclusion and tolerance? These are just triggering questions for a debate on what a tolerant school should look like.
Speakers
Marcel Maussen is Associate Professor at the Department of Political Science, at the University of Amsterdam. His research interests include the accommodation of religious diversity and in particular of Islam in Western Europe, the regulation of speech and anti-racism in the Netherlands. Together with Professor Veit Bader, Maussen participated in the Accept Pluralism project, a Research Project, funded by the European Commission under the Seventh Framework Program. The project investigated whether European societies have become more or less tolerant during the past 20 years.
Maggie Wissink is policy advisor on education for the municipality of the city of Amsterdam. She works on the programm of citizenship education and diversity in education. Before, she was policy advisor for gender equality at the national department of Education, Culture and Science and policy advisor on the rights of the child at the department of Health, Welfare and Sports.
Sabine Wassenberg (1981) is a philosopher specialized in philosophy for children. In primary and secondary education she teaches kids how to philosophize together, to 'think and talk about questions that have no right answer'. Sabine is trainer for teachers and writer of educational books for teachers on philosophy for children. She writes for young readers as well, the picture books Philo & Sophia and De Zoon van de Gazelle (a 12th century Islamic myth retold for children- coming out April '22). At the moment she's creating her fourth edition of the yearly philosophical puzzle book, Het Onwijs Grote Filosofie Doeboek. To conclude, she wrote non-fiction, for example Kinderlogica – filosoferen in een multiculturele klas, describing her experiences in diverse classes, and her musings on the related diversity related topics.
Moderator
Theme session: Tolerance in Sports
Social participation has the potential to create a strong and more tolerant community. Participation in sports is crisscrossed and problematized by diverse groups who often do not have the same opportunities as the majority, or even their participation is delegitimized by hegemonic groups. In a tolerant city, how can sports promote tolerance & inclusion? How can we detect and stop discriminatory practices in sports?

Case: A professional football club is known for the racist songs and outings of some of its fanbases. The attitude of the fanbase is that these are 'just words' and to prove their point of view they point out the club attracts a diverse variety of supporters (which is beyond doubt). They pride themselves in being able to joke about everything because the supporters all love the same club. Should, in a tolerant city, the club take more serious action? What are good practices of professional sports organizations to promote tolerance & inclusion
Speakers
Niels Meijer is the Director Cruyffoundation. This organisation works on giving as many children as possible the opportunity to play sports and exercise, with special attention to vulnerable children and sustainability. We like to work together to achieve our goals. They work in a sustainable way and increase their impact on health, livability, personal development and participation.
Florian Kiuppis is Professor of Inclusive Education Theories, Concepts and Methods in Context of Inclusion and Participation at the Catholic University of Applied Sciences, Freiburg. He also is a Baskin Coach / spokesman for the "Network Sport and Inclusion in Freiburg".
As Head of Programmes Niels van Muijden is responsible for the management and coordination of Fare programmes and campaigns. Among others he leads the planning and delivery of the Fare #FootballPeople weeks an annual international awareness campaign (150k participants and more than 2000+ events in over 60 countries in two weeks). He coordinates the delivery of other grants and campaigns such as Black Lives Matter in Football and the Football v Homophobia campaign. Next to this Niels is also working on implementing several European projects Fare is leading on or partnering in such as projects on tackling anti-Semitism in football and on the inclusion of refugees.
Reda Haouam is a wheelchair rugby athlete, born and raised in Amsterdam. As captain of the Dutch national wheelchair rugby team he has represented the Netherlands at the international stage for thirteen years. In 2017 he founded T-WREX (short for Total Wheelchair Rugby Experience) where he offers wheelchair rugby workshops to people both with and without disabilities to provide them a first-hand experience in the world of wheelchair rugby. In 2021 he joined the Sportraad Amsterdam, a council that advises the city council of Amsterdam on the execution of its sports policy in the broadest sense of the word.
Moderator
General session: What is Tolerance?
Speakers
Ryan Muldoon is the Director of Undergraduate Studies and Associate Professor at the Philosophy Department at Buffalo University. His areas of specialization are Social and Political Philosophy, Philosophy of Science, Epistemology, Ethics.
Mikael Hjerm is a Professor in Sociology and deputy head of the department at Umeå University, Sweden. His research generally concerns attitudes and more specifically prejudice and nationalism. He has focused on why such attitudes vary across countries. His current focus is more on explaining what causes prejudice to change within and between individuals. His research also includes other fields like studies on trust, immigration and gender.
Lievnath Faber is film scientist and cultural programmer. As Senior Alfred Landecker Democracy Fellow, she is committed to creating Jewish intersectional activism within broader Dutch emancipation movements. Weekly, she writes about her findings. Lievnath is also co-founder of the Jewish cultural hub Oy Vey.
Moderator