Matter & Found Forms is a clay workshop hosted by visual artist Esra Sakir in New Metropolis Nieuw-West. Esra is an artist, born in Turkey, studied in Italy and is currently working and living in The Netherlands. All those mixed roots are reflected in her works. Join her and discover more about clay and how to create various sample sculptures. In this session we will work together and exchange ideas, messages, values and we will explore how to translate them into tangible shapes. The workshop will last two hours and all material will be provided by us. Reserve a spot via the blue button on this page!
The workshop will be multilingual: English, Dutch, Turkish, Italian & Polish!
WITH IN THIS PROGRAMME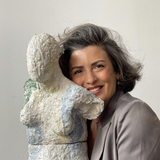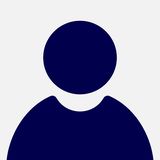 More about the project
Awareness and empowerment
'What would have happened if history had been written by a woman?' and also, 'what would have happened if the defeaters and the victors had sat down at the same table to tell us the events of our past history?' We will never know the answers but we could certainly say that our vision would be different, totally different. In a way, it is not very useful for our progress to stand still at 'we could have '- 'we should have' – 'would have been better if'. Looking critically at the narratives of history, searching for a progress that is not based on the winner- defeated, giving back a voice to the many cultures that have been swallowed up by the Western vision, are just some of the things we can do to restore dignity to the very sense of history.
This is what Esra Sakir constantly does with her research, she is constantly concerned with achieving hybridization, she wants to recreate woman empowerment, life replicating a figure that is related to mothers, such as Mother Earth or Mother Goddess, and a new way to re-read history. In fact, looking at Esra's sculptures is like the petrifaction of those topics, we can see from her approach the tensions between prehistoric and classical, modern and traditional, abstract and figurative, combined with the use of classical lines and her more modern abstraction of form. Her sculptures bring all of these elements together.
About the artist
Esra Sakir is from Turkey and Italy. Born in Isparta and raised in Izmir and Istanbul. She got her first lessons on art from artists like Hale Sontas, Tayfun Erdogmus, Mahmut Cuda, Gurdal Duyar and Mehmet Guleryuz. When she was 18, she moved to Italy to study at the Brera Academy of Milan, from which she received her Bachelor's degree in 1996. In that period, she painted in a style related to magic realism. In 2006 she returned to Istanbul to become a teacher of arts on Yeditepe University, where she worked with art students on re-reading art history. During the summer of 2008, she left Turkey again, this time to attend a Masters's programme in Fine Arts at the Hogeschool voor de Kunsten in Utrecht. She became very interested in the possibilities of re-telling the stories of historical artworks, like Diego Velasquez's "Las Meninas", using the abilities of new digital techniques and silkscreen printing to explore the re-readings of art history.