The resurgence of the coronavirus particularly across Europe makes clear that the pandemic will not pass soon. In addition European cities have to deal with other crises concerning for example social inequality, polarization and the living conditions of migrants. The cultural and creative sectors can be a driver of social impact in its own right, favouring resilience and innovation. In the 14th livecast of the Infected Cities series, we look at Madrid. Together with DutchCulture, we searched for different 'city makers' in Madrid such as artists, designers and other storytellers. During this LIVECAST the speakers will give us an insight into their daily works and explain how they commit to making a positive impact in their city in ongoing corona times.
Met in dit programma onder anderen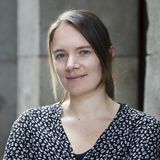 Maartje Bakker
Correspondent Spain, Portugal and Morocco at De Volkskrant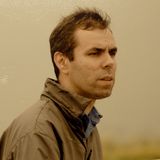 Fernando Sánchez Castillo
Video artist, installation artist and sculptor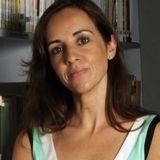 Inmaculada Ballesteros
Director of Observatory of Culture and Communication in Fundación Alternativas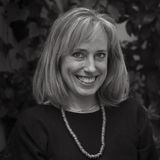 Carmenchu Aleman
Photographer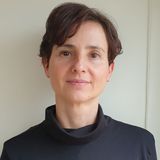 Laura Fernandez
Coordinator of the cultural program at Medialab Prado
Ronald Brouwer
Artistic coordinator of Teatro de La Abadía
Inmaculada Ballesteros has a Ph.D. with mention of 'European Doctor' in Art History, 'European Diploma in Cultural Project Management' and Master in European Union Law. Inmaculada has extensive experience in the cultural sector in countries such as Spain, Italy, Peru, Guatemala and Nicaragua. She is an expert consultant in Cultural Cooperation, preparing proposals for the development of public policies on culture and communication. In addition to analyzing cultural phenomena and practices, she has carried out projects for cultural institutions, universities and other public and private organizations. Inmaculada has been director of the Cultural Center of Spain in Guatemala and the Cultural Center of Spain in Nicaragua, and a teacher in graduate programs in Europe and Latin America.
Fernando Sánchez Castillo studied at Instituto de Estética Contemporánea UAM, ENSBA París and was resident at Rijksakademie in Amsterdam. He is also part of the Research Team of the United Nations Geneve, PIMPA (Memory , Politics and Art Practices). Fernando was also a lecturer at Princeton and Western University. Sánchez Castillo develops a multi angle critique of the monumental discourse in which he disarticulates its agencies of power and representation. His work is an attempt to rewrite history's accounts or at least to make us more aware of its complexities and traces, and to show that it is constructed from many positions of power. Sanchez Castillo has done many different exhibitions around the world, such as Shanghai Biennale, Boijmans van Beuningen in Rotterdam, Tate Modern and the Sala de Arte Público Siqueiros in Mexico.
Laura Fernández is the coordinator of the cultural program at Medialab Prado. Medialab Prado is an initiative of Madrid City Hall devised as a citizen laboratory for the production, research and dissemination of cultural projects that explores forms of experimentation and collaborative learning that have emerged with digital networks. From 2006 to 2013, she was in charge of coordination and programming at Medialab-Prado, alongside with Marcos García. Previously, from 2004 to 2006, they set up the education program of MediaLabMadrid, developing the cultural mediation program. They also set up the Interactivos? project, a platform for production and research into the creative and educational applications of technology.
Carmenchu Alemán Alvarez was born in Pamplona (Navarra) in 1967 and she currently lives in Madrid (Spain). She started as a self-taught photographer and completed in 1999 and 2000 a Course on Professional Photography and MA Photography Master in the Escuela de Fotografía y Técnicas de Imagen (EFTI) in Madrid. Her personal projects are part of her life and as documentary photographer she is focused on Spanish and Portuguese traditional rituals and festivals. She is working for more than 15 years on long term projects, we can highlight Miércoles de Ceniza, Bestiario, Invierno Imaginario y Los Sanfermines. Her work has been exhibited and displayed among others at Salón de Fotografía Caja España (2003); VIII Premio Unicaja de Fotografía (2003); Photoespaña, Madrid, Proyección Plaza Santa Ana, Mascaradas (2004); Galería Ignacio Barceló, Córdoba, Dirty Catharsis (2004); Salón de fotografía Caja España (2005); Ministerio de Cultura, Madrid, Centro de Investigación del Patrimonio Etnológico (2005); Premio Mezquita, Posada del Potro, Córdoba, (2006); The Center for F. Art Photography, Fort Collins, Estados Unidos (2007); Universidad de Alcalá de Henares, Aula de Fotografía, Invierno Imaginario (2019); Festival Rizoma, Espacio Telefónica, Madrid, Invierno Imaginario (2020).
Ronald Brouwer was born in the Netherlands and went to live to Spain in 1992, where he is working since 2004 as the artistic coordinator of Teatro de La Abadía, in Madrid. Alongside, he has translated more than 25 plays from Dutch into Spanish, which have been performed and/or published in Spain and in Latin America. Brouwer has also translated poetry by Charlotte Van den Broeck, Hugo Claus, Judith Herzberg, and prose by Louis Paul Boon and Gerard Reve.