In the last couple of months, our streets were empty and our cities quiet. Behind this seeming tranquillity, there has been a storm raging through our values and structures. It has given us the space to think about a complete 'reset' of the dysfunctional systems in our society. In this series, we showcase the perspectives of a variety of thought leaders who will reflect on our present-day situation. Through the lens of their area of expertise and with an emphasis on the power of design and imagination. The corona crisis is, without a doubt, a crisis that is leaving behind a trail of victims. But which transformations will we be left within the aftermath? In times as these, it is the creatives, philosophers, scientists, makers, and designers who can visualise new scenarios, and develop new insights for our future.
With in this online program
Amma Asante was born in Ghana and grew up in De Bijlmermeer in Amsterdam. She studied Political Science at the University of Amsterdam, where she obtained her Masters degree in 1997. Amma's career is characterised by her passion for and commitment to an inclusive society. Her career has largely taken place in the public sector: from youth care and public health to public administration. She has experience working for a.o. municipalities, the province, an independent administrative body and the ministry; and has done so as a policy officer, advisor, researcher, manager, and political representative. From 1998-2006 she was a member of the Amsterdam City Council and she represented the PvdA in the Parliament in 2016. As of 1 May 2019, she is chair of the Landelijke Cliëntenraad (LCR, National Client Council). The LCR is an official discussion partner of the national government and a consultative body for national client organisations and client councils. In policy development, these organisations and client councils act on behalf of pensioners and benefit recipients, people with disabilities, or chronic illness. The LCR is committed to strengthening the position of individual clients and ensuring that clients are central to the policy of government and implementing organisations so that clients can also take their responsibility. In addition to her work, Amma is also a supervisor and director of social organisations.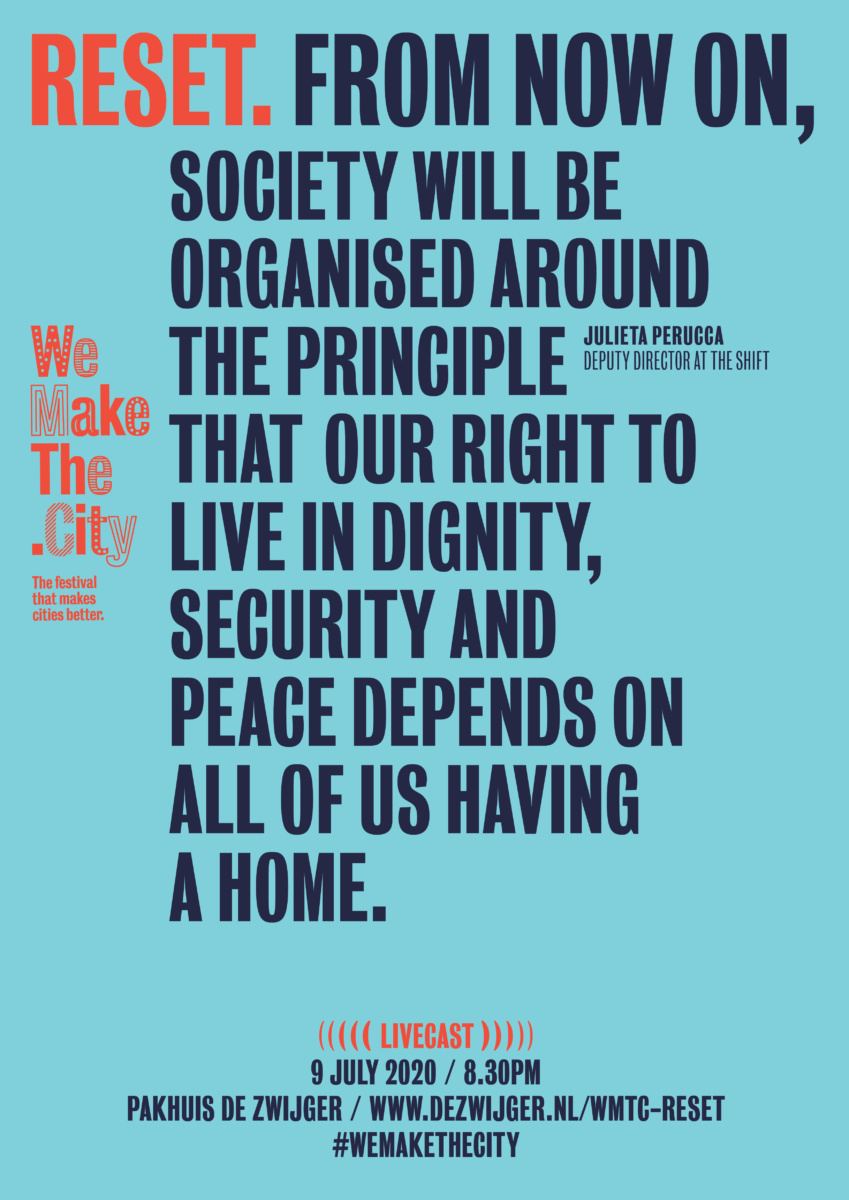 As law graduate from the University of Maastricht, and a Political Science degree from the University of Ottawa, Julieta Perucca (Switzerland) is an experienced researcher and human rights activist. She has been working alongside the former UN Special Rapporteur for Affordable Housing, Leilani Farha, and helped to launch The Shift: the global movement that recognises housing as a human right – not a commodity or an extractive industry – and provokes action to end homelessness, unaffordability, and evictions globally. As Deputy Director, Julieta facilitates engagement with The Shift network and leads the work on housing and climate change.