The reality of the climate crisis and how it impacts our cities is fundamentally a question of social justice and democracy. A transition towards a climate just future has to be deeply inclusive – that is the big challenge for our democracies. As the risk of a destructive 3+ Degrees temperature rise keeps growing, transitioning together is about the institutional infrastructures that enable systemic change: after all, climate change is not an isolated crisis, but a symptom of a system deeply out of balance. How can we design legitimate and equitable pathways towards a climate-resilient and thriving future? 
Pakhuis de Zwijger broadcasts daily online programs via
LIVECAST
. You can also join the conversation via the Zoom url in your reservation mail.
This triptych aims to explore what this means for our cities, and for us as individuals and communities – and identify some of the core features of a more hopeful future. In this final part, we will look ahead at some areas of experimentation that we think cities should explore next.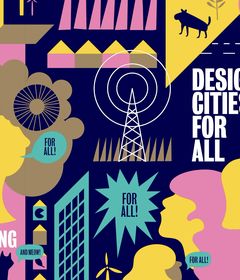 Dossier
Designing Cities for All
The call for a fair, safe and healthy living environment for everyone.
More info and speakers will follow soon!
For DCFA Fellow Dark Matter Labs (London), the principles of strategic design are the ultimate tool to apply to 'big picture' systemic challenges like education, urban design, and climate breakdown. Over the past 5 years, Dark Matter Labs has found itself involved in several collaborations where efforts to transition society in response to technological revolution and climate breakdown look to the city as a critical problem-space and tangible unit of change. In the coming weeks, Indy Johar and Joost Beunderman will continue their research in Pakhuis de Zwijger's two-year programme, focusing on what it takes to design a climate-resilient and thriving future for all.