Whether it is about vinyl floors with woodprint, marble print on tiles, polyester with a silk look, or composite terrace parts: imitations give us an illusion of the original. For the most part, fake materials are chosen for cost reasons, cause it is more durable or lower maintenance than the real thing. Where some favour 'faux', it makes other people just cringe. With more awareness about significant environmental impacts that come with the use of materials, we see new alternatives like vegan leather, bio-composites and nanomaterials rise in popularity. What is it that makes us stop questioning authenticity and have us accept and embrace the alternatives? When does fake become the new real?
The Meat Factory
Can you imagine wearing sustainable sneakers made from industrial food additives and blood? Inspired by the construction and de-construction of living subjects in the food industry, designer Shahar Livne developed a new handmade bio-leather. By using fat and bones driven materials from the waste streams of slaughterhouses in the Netherlands she created a bioplastic, utilising the wasted blood as a coloring agent and a plasticiser. Shahar not only wants to bring more attention to urgent international matters such as sustainability in different animal-based industries by using nature-given resources and upcycling leftovers from those industries, but also wants to make a point for more tolerance, open-minded thinking by raising fascination, curiosity, highlighting the wasteful and disrespectful treatment of animals and natural resources. Last year, she was nominated for a New Material Award with her project Lithoplast, a new speculative material and composite developed using waste plastic.
Romancing the Stone
Where some dread the use of veneer in today's furniture industry, designer Bart Joachim van Uden is treating it as a diamond in the rough. For Romancing the Stone he took a trip around Google Earth and digitally printed rocky landscapes on high-pressure laminate, giving it the look of being exclusive stone. Playing with perception is a reoccurring theme in his work. In his older work Snackbar, he was already questioning the status quo of certain materials – in this case, concrete gravel tiles – by molding them into a form of class and luxury. Popular in the seventies, now associated with neglected backyards, low life, and cheap entertainment. How can you bend the strong social connotations people have with materials through design?
De Vegetarische Slager
De Vegetarische Slager ('The Vegetarian Butcher') is the next big thing in plant based gastronomy and driven by an ambition to become the largest butcher in the world. They offer an range of vegetarian meat and fish that is claimed to be 'indistinguishable from the real thing' in appearance, texture and taste. From just one store in 2010, the Vegetarian Butcher has expanded to over 4,000 points of sale in 16 countries. Brandmanager Amadea Boneschansker explains how they made sustainability attractive for a large group and shares some of the adventures along the way.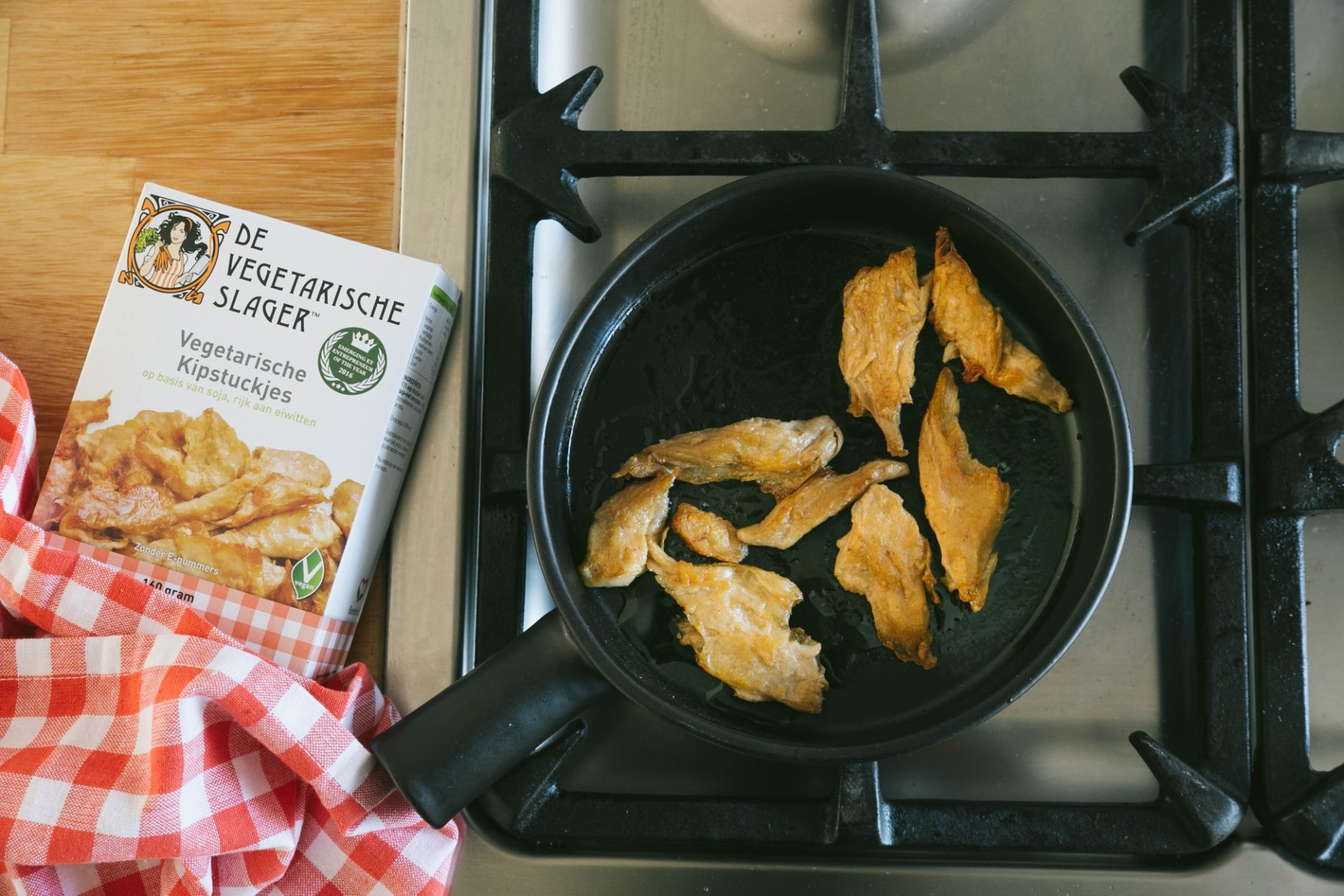 MaterialDictrict
MaterialDistrict is the world's leading matchmaking platform in the field of innovative materials. The platform is used by R&D- and design professionals of all industries to discover new material solutions. Els Zijlstra will talk about trends in materials and share some of the top notch future materials you can expect from March 12 to 14 at the annual expo MaterialDistrict Rotterdam (formerly known as Material Xperience), which will be held in Ahoy. Over 180 participants will show you the latest innovations in architecture, interior, urban & landscapes, products, textiles, and print & sign. Get a hold of a free ticket for the expo!