Together with the University of Amsterdam and the Center for Urban Studies, Pakhuis de Zwijger presents the 11th edition of Urban Movies, screening: Welcome Goodbye.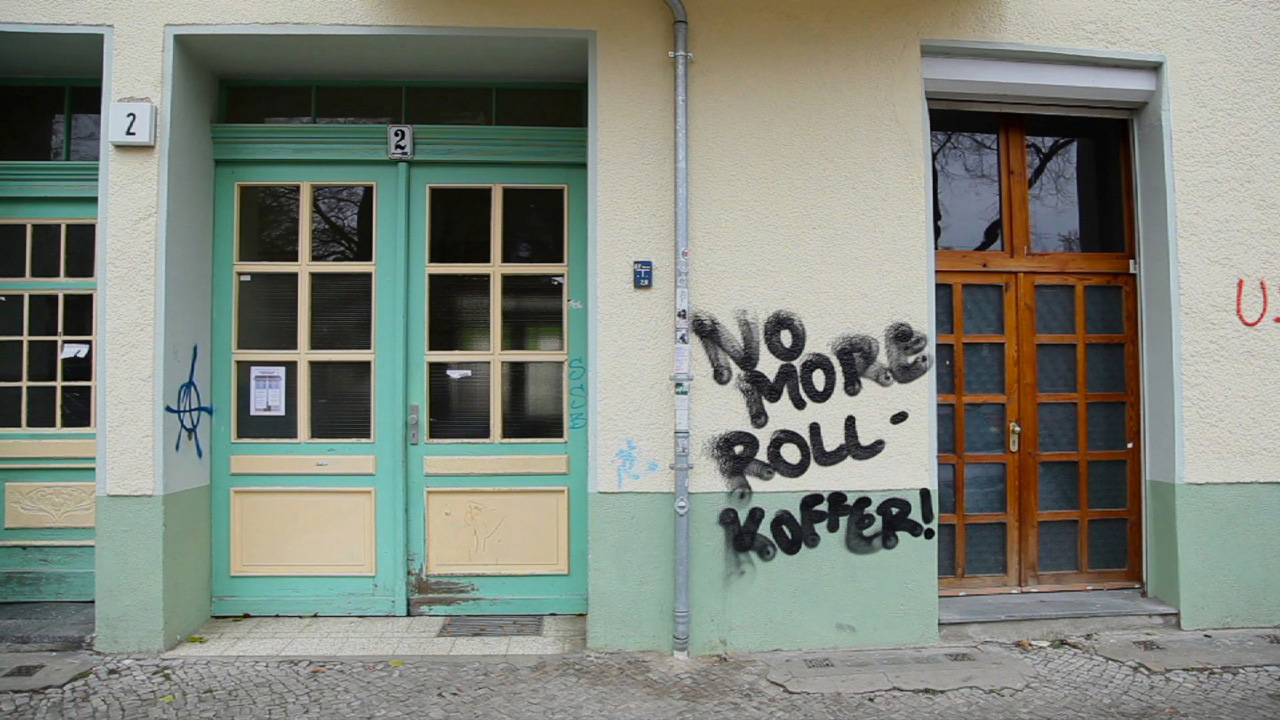 Tourist numbers are growing; each year Amsterdam attracts more and more visitors. It can feel as if the city is bursting, but at the same time the city could never sustain its many restaurants and cafes without the ever-growing number of visitors. Amsterdam is certainly not the only city experiencing the effects of tourism, in Berlin the numbers are rising ever so fast.
Currently, Berlin is experiencing the highest growth rate of tourism in the world, a situation not everyone is happy about. Fear of gentrification, animosity towards tourists, feeling one's very existence is endangered – the documentary welcome goodbye sets out to capture currently prevailing attitudes in society, lending an ear to advocates and adversaries of tourism alike.
This edition of Urban Movies will feature the documentary Welcome Goodbye by Nana Rebhan. She will be present to discuss her documentary and the situation of tourism in Berlin.
We will set out to compare the situation in Berlin with our own; what issues do we face from mass tourism? How are city officials handling the effects? What can we do? Because aren't we all at some point a tourist?
Confirmed discussants:
Stephen Hodes  – author of

Amsterdam anticipating the future

 – will talk about the effects of tourism on Amsterdam.
Katusha Sol and Anna Dekker from Placemakers talk about their initiative Bloody Tourists that sets out to connect locals with tourists.
René van Schie of the Hotelloods will be present to explain some of the measures taken by the municipality of Amsterdam
The screening of the documentary is part of an exchange program 'Experience the City', between students of the Amsterdam University of Applied Science and the Fachhochschule in Berlin. The students are invited to present their hands on interventions to address the issues cities can experience from tourism.