As nature worldwide is damaged by plastic pollution and the resources we have left are limited, we realize that circular economy is a necessity. The paradox, however, is that we produce more waste than ever before. Last year documentary photographer and journalist Kadir van Lohuizen traveled to New York, Lagos, Sao Paolo, Tokio, Jakarta and his hometown Amsterdam to capture the waste streams within these cities. The result is 'Wasteland', a project that visualizes the complex logistics, (in)formal economies, and scale of the waste industry. He shares his vision supported by his photographs and engages in a dialogue with experts in the field of waste management.
Kadir van Lohuizen has worked on climate and environmental topics for years and with his project Wasteland captures what we do with the waste we produce. Throughout his career Kadir has received numerous prizes and awards in photojournalism. In 2000 and 2002 Kadir was a jury member of the World Press Photo contest. About waste Kadir says: "If the world is not prepared to think about waste reduction and actually treat waste as a resource, next generations will drown in their own waste."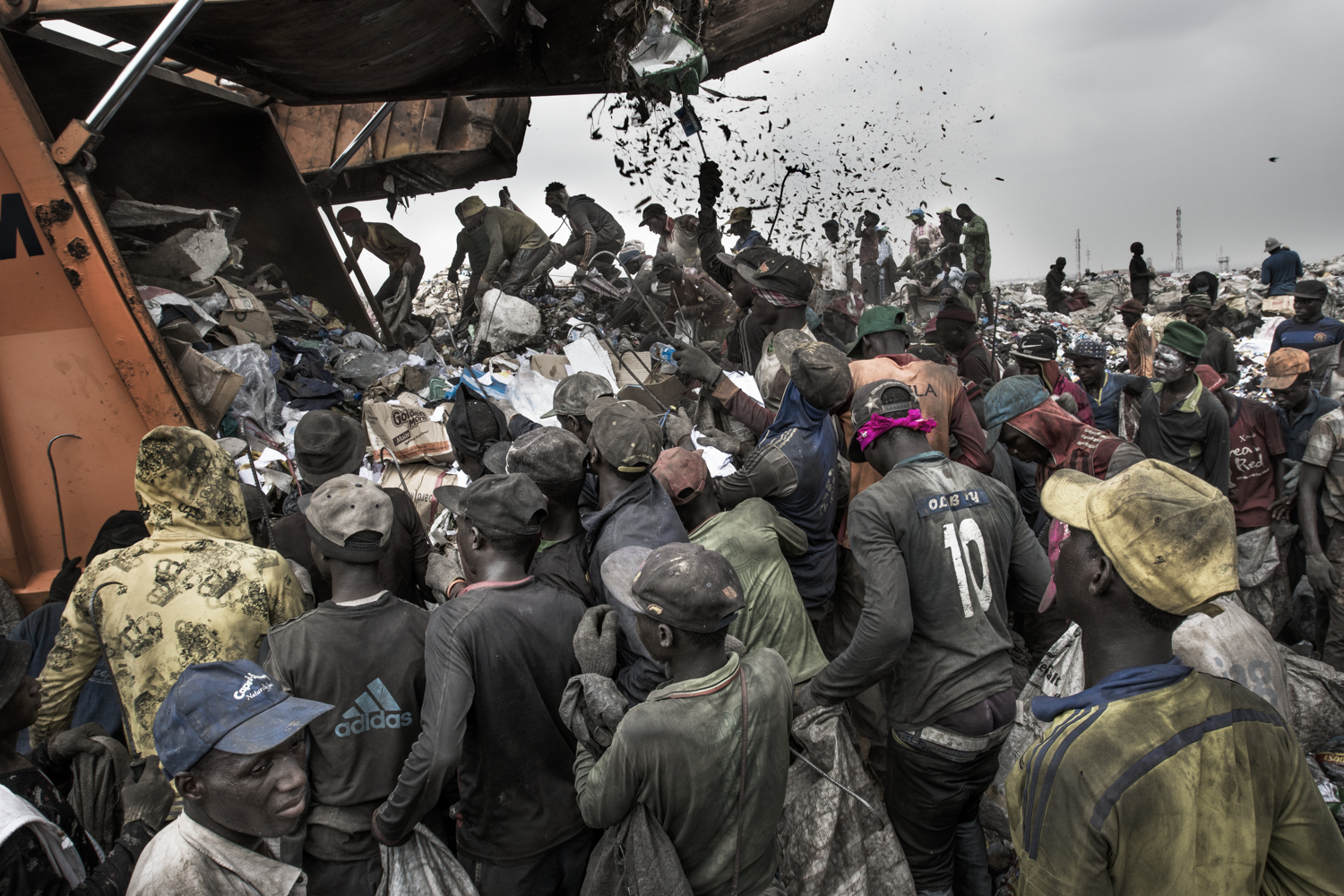 Kadir van Lohuizen / NOOR. Waste Lagos, January 2017
Suzanne Kröger is a fresh member of the Parliament for GroenLinks. Before starting her political career she worked for Greenpeace to make international trade more sustainable and to protect biodiversity and the climate. She lived in Indonesia for many years where she saw first hand the impacts of unsustainable world economy on people and nature. Suzanne is locally involved in Amsterdam-Noord where she works with social initiatives and entrepreneurs.
Sietse Agema is the strategic advisor of AEB, Waste and Energy Company Amsterdam. AEB processes 1.4 milion tons of  municipal and industrial waste annually. This includes waste both from the Netherlands as well as imported from the United Kingdom (and other countries). By burning the waste AEB produces 1 million MWh of electricity annually, which serves 320.000 households and 600.000 gigajoule of heat is generated that is used for district heating of Amsterdam households.
Stef le Fèvre is strategic advisor Waste of the Municipality of Amsterdam. He works on the execution of the new waste policy, which among others states that the percentage of separated household waste should increase from 27%, as is the current situation, to 65% by 2020.
Ton Bastein works at TNO, the Netherlands Organisation for applied scientific research. His expertise is in the field of raw materials and resource efficiency. He was co-author of report Amsterdam Circulair. "The circular economy should not be the goal by itself, rather it should be connected to other challenges such as energy and the climate agenda."
Luister hieronder de Podcast van Pakhuis de Zwijger met Kadir van Lohuizen.