The True Fashion Show presents the latest collections of fashion labels Studio JUX, People Tree, Wunderwerk, L'Herbe Rouge and Hoodlamb on the catwalk and by a photography exhibition. These labels are True because their collections are made with respect for craftsmanship and the use of innovative and sustainable fabrics and production methods.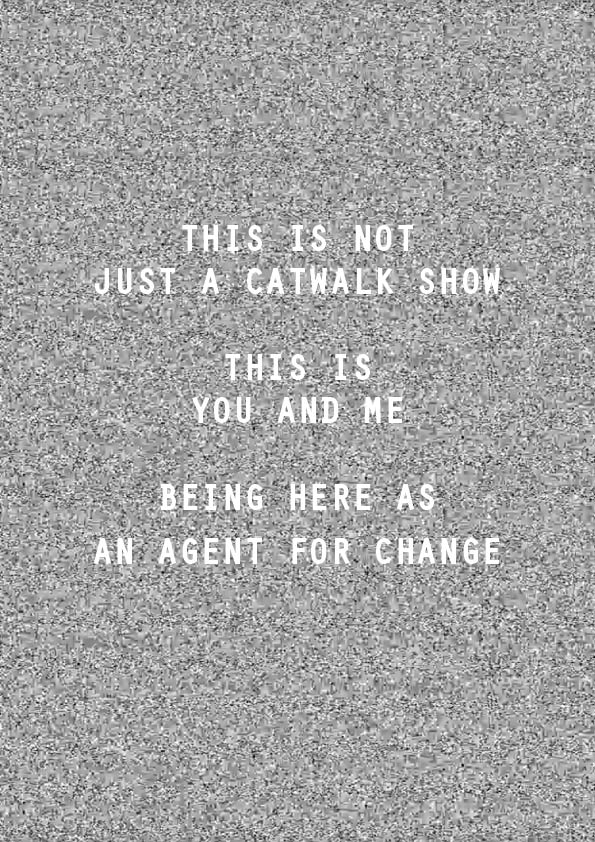 The programme also includes a talk show with some very inspiring national and international guests who are pioneers in the field of true fashion and an example to many. Safia Minney , Doug Mignola and Carlien Helmink are invited on stage to tell us the stories behind their labels, where their collections are produced and why they have chosen to develop their collections in such a way.
Charlie + Mary
The True Fashion Show is initiated by Amsterdam-based concept store and fashion agency Charlie + Mary who are on a mission to show the world that you don't need to give in on style when you choose for true fashion. That's why the show is organised in the week of World Fair Trade Day (14 May 2016) with this year's theme: 'Be an Agent for Change'.
We support SWALLOWS
We don't make any profit on the tickets, on purpose. With this event, we support the SWALLOWS project in Bangladesh. Swallows is a women's project, where even hand weaving, which is considered men's'work, is done by women. The natural and azo-free dyed yarns are hand woven into fabrics, then hand embellished with embroidery and tailored, providing work for over 200 women.