As the local government has come to facilitate, rather than control, social innovation and sustainable practices, the city of Buenos Aires is witnessing the rise of a new player in its urban development: its creative citizens. Social designers, architects and other creatives are actively addressing the challenges in their city. What could the more rational and planned city makers movement in Amsterdam learn from the highly social, holistic and hands-on approach of these Argentinian creatives? In anticipation of the Metropolitan Field Trip to Buenos Aires from 6-12 November 2017, we invite Argentinian and Dutch city makers (with their roots in social enterprise, sustainability, design and art) to explore and discuss their achievements, common challenges, and social gains.
CityLabs: social design for sustainable cities
A Goood Foundation, Metabolic, Space&Matter and Pakhuis de Zwijger work on establishing a structural partnership between the Netherlands and Argentina in the field of sustainable (urban) development, together with several institutions and organisations from both countries. Through public events, Metropolitan Field Trips and the development of international creative CityLabs in both Buenos Aires and Amsterdam, various stakeholders that are working on social design, circular and sustainability (city) challenges are brought together for knowledge exchange and bilateral business creation. Doing so, the circular economy is put to practice, accelerating the transition towards sustainable cities.
This initiative will be introduced by Caro Isern (Buenos Aires, 1970): architect, social designer and sustainability specialist working in the Netherlands and Argentina. She is the director of A Goood Foundation, which initiates and supports projects with the focus on increasing public awareness, transfer knowledge and generating sustainable practices for starters and professionals working on sustainable design.
About the Argentinian city makers: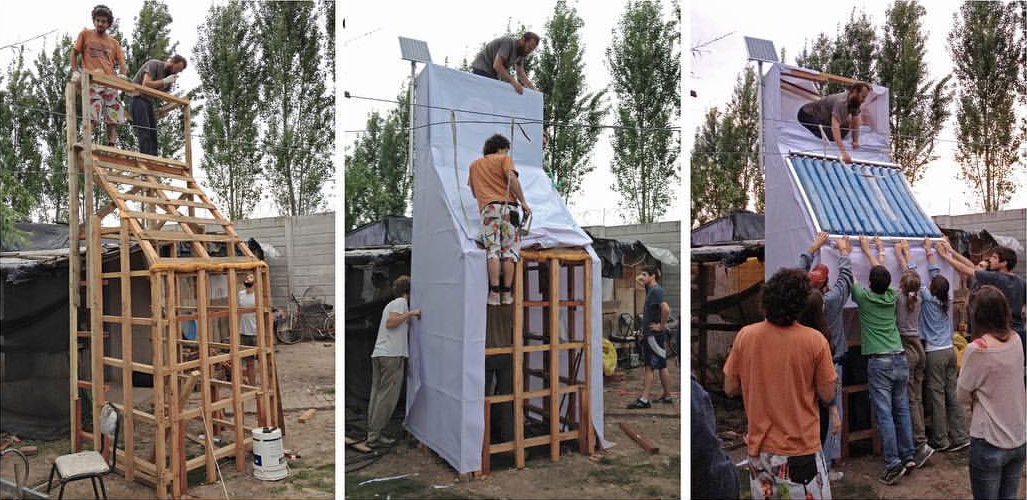 © Plug-in Social
About the Dutch city makers:
©Space&Matter.