The current innovation of the food sector is in rapid transition. The number of new products and services can be stunning andoverwhelming. The futurefood.io meet-ups main priority is to provide insight and personal connection with these innovations. Who are the people behind the brands and websites, what is their core motivation and what role do consumers and customers play? In this first edition the futurefood.io meetup we'll talk with a variety of start-ups about their vision, where they stand with their product or service and the importance of education.
Fancy a bite beforehand? Great news! We've teamed up the participant speakers with chef Sander of Pakhuis de Zwijger and put together a futuristic menu with microgreen spring rolls, a seaweed burger and a Chi Chi Complete cocktail! Please send an email to ask@futurefood.io if you'd like to take part in this culinary adventure.
GROWx
John Apesos is the co-founder of GROWx, a vertical farm startup that produces leafy and micro greens directly to restaurants. Reducing transportation, optimising efficiency and providing locally grown fresh produce right in the heart of the city.
Yerba, High Cuisine & Fresh Daily
Noah Tucker is a native New Yorker, who traveled the culinary globe. Working in New York, Japan, and California – where he mastered his art in leading Michelin kitchens, before moving to Amsterdam. Currently, he is co-owner of plant forward restaurant space Yerba, Chef de Cuisine at High Cuisine (preparing top-notch dinners with organic drugs & hallucinogens), and co-founder of e-commerce fresh food delivery service Fresh Daily.
Botanic Bites
Working with mushrooms and seaweed, Doreen Westphal of Botanic Bites has taken up the challenge to provide meat alternatives that are more sustainable while not giving in to the culinary experience. The 1.5-metre plant-based sausage was one of her creations that led to a lot of media coverage and opened the conversation around vegetable versus animal protein.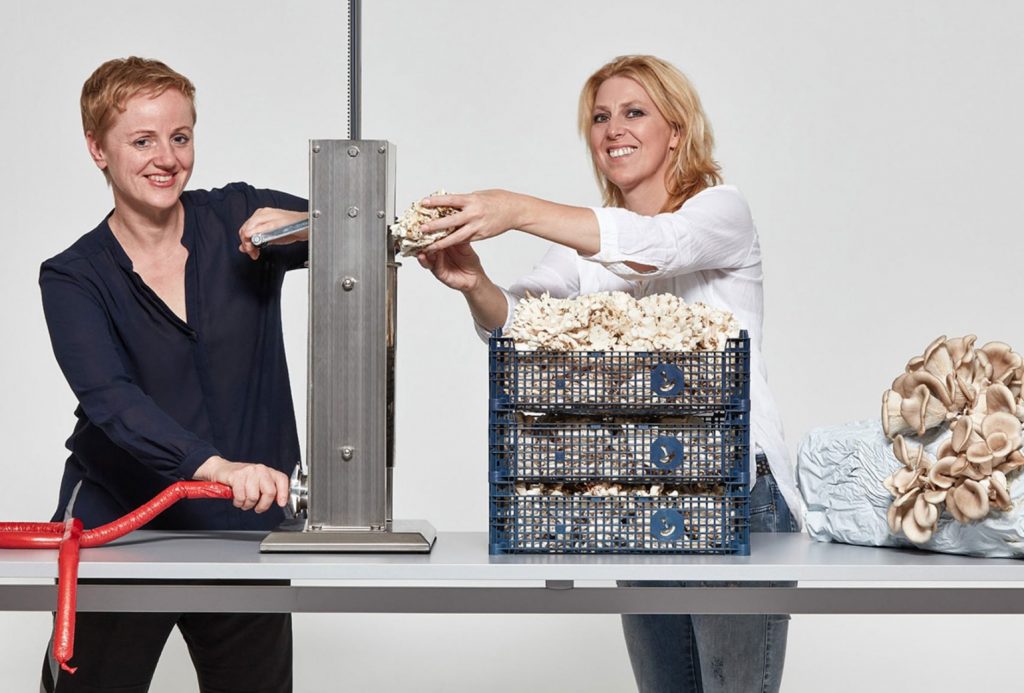 MOJO Nutrition
Mojo Nutrition makes nutrient dense food shakes. Efficient nutrition or complete food is a rising trend and slowly starts to create more mainstream awareness. What are some of the underlying motivations for people to eat like this? Teun Bart van Zoest will talk about complete food and the role of education as essential aspects of the near future of food.
About Futurefood.io
With a background in film and photography, Matthijs Diederiks got involved in the future of food mid-2016, due to a documentary project about complete food. For this documentary, he lived twelve (!) months solely on nutritional shakes such as Soylent. It resulted in futurefood.io,  an online media outlet in which Matthijs investigates the future of food through personal narratives.
—
Supported by: Distributed Design Market Platform, a Creative Europe project that aims to foster the development and recognition of emerging European Maker and Design culture by supporting makers, their mobility and circulation of their work, providing them with international opportunities and highlighting the most outstanding talent.