In Europe, the period of great economic and demographic growth is largely over. The boundaries of most European villages and cities are therefore no longer moving away, but have come to a halt or are even moving back. That makes the spatial assignment of the future European city fundamentally different. What exists should be made sustainable. The new spatial assignment involves maintaining, restructuring, densifying or diluting the existing city.
In the publication The Flexible City – sustainable solutions for a Europe in Transition the authors Tom Bergevoet en Maarten van Tuijl widen their methodological analysis from their successful Dutch publication de Flexibele Stad (2013), to the European scale. They present a toolbox that is able to turn this new assignment into a success.
In this series of events called "the Flexible City", analyses, methods, instruments and examples of this book will be discussed. Demographic transition is an important subtheme in the book and will be the theme of tonight's discussion.
Coping with demographic decline will be one of the major challenges of the near European future. More and more European regions are confronted with the negative consequences of it: vacant properties, reduction of investments, decline in employment, etc. Therefore residents, entrepreneurs, policy makers and other stakeholders try to find ways to make these effects bearable, or even to make a profit out of them.
The book "the Flexible City" shows how some European regions made these effects acceptable or even stopped them. They discovered hidden qualities within their own domain, hidden assets that were initially overlooked, and found ways to exploit these hidden assets.
Tonight we will look at inspiring examples of "close reading" of local, hidden qualities throughout Europe. We will find out to what extent these qualities can be exploited, so that the whole region can benefit from them and to what extent these assets contribute to enhance the sustainability of Europe.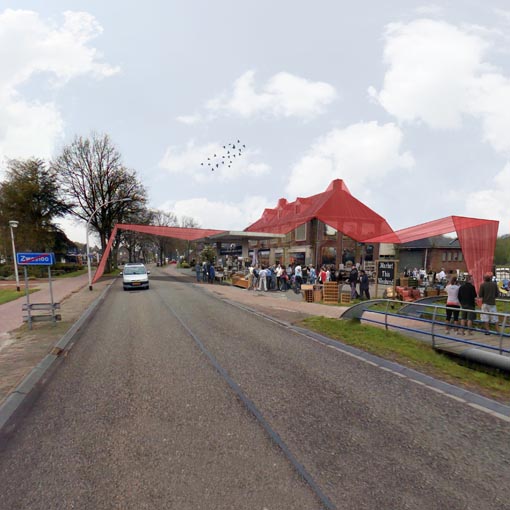 Programme
20.00 – 20.15 introduction
Relating the booktheme to demographic decline: Tom Bergevoet (temp.architecture)
20.15 – 20.25 book handover
Book-handover to Eelco Eikenaar (representative of the Province of Groningen)
20.25 – 21.00 short tour
Short skype interviews with initiators in areas in European regions coping with demographic decline, talking about the hidden asset they discovered in their surroundings:
Denmark, Klitmoller: Cold Hawaii (Rasmus Johnsen)
Germany, Marxloh: Made in Marxloh (Nina Kradepohl)
Poland, Katowice: Coal Diamonds: (Iwona Neupauer)
The Netherlands, Hornhuizen: Wongema (Erik Wong)
21.00 – 21.10 introduction to the debate
Explanation about the greater context of the last example in the Province of Groningen: how is the initiative of Wongema related to the legal and formal frameworks, to local networks and to the policy of the Province of Groningen? By Herwil van Gelder (elderman of Municipality of de Marne).
21.10 – 21.40 debate: Province of Groningen as an international testing ground for demographic decline?
The Province of Groningen presents itself as national testing ground for innovative solutions for demographic decline. Can this claim be stretched to an international scale? How innovative is Groningen compared to regions in other European countries? Can lessons learned in Groningen be implemented in other European regions? And might these other regions even be urban regions? Is there a difference anyway between solutions for rural regions and urban regions coping with demographic decline? Can lessons learned in Groningen for example be implemented in cities like Katowice (P), Duisburg (D) or Maubeuge (F)?
debaters:
Eelco Eikenaar (gedeputeerde Province of Groningen)
Sabine Meier (professor Spatial development and Inclusivity and international expert demographic decline)
Erik Wong (initiator Wongema)
Tom Bergevoet (designer and international researcher of demographic changes)
21.40 – drinks and afterparty