The development of self-driving solutions is growing exponentially. Major industries are developing vehicles, sensors and mapping systems that help to achieve the goal of driverless mobility. How can we prepare the city for these self-driving solutions? And in what ways can a city benefit from these solutions? What are the possibilities and challenges of the realization of the self-driving car as a last-mile option in Amsterdam?
Together with Bart Stoffels we look at the realisation of several experiments in the Netherlands. How can Amsterdam learn from these other experiments?  Volvo, 2getthere and Maaike Snelder will discuss the latest technology on self-driving solutions. What will be the expected impact of this technology? While Walter Dresscher imagines how the streets of Amsterdam would be redesigned once self-driving cars are incorporated, Julie van Heteren phrases the possibilities and challenges with self-driving cars in Amsterdam. Together with Bart Stoffels, Tijs Roelofs and Niels van Oort we will discuss all these facets and try to grasp how we can prepare the city of Amsterdam for a technology that will be part of our city soon!
ParkShuttle – 2getthere
2getthere markets and develops sustainable Automated Transit Networks for personal and group transportation, which provide efficient, high quality tailored transport solutions.
The systems are based on 25+ years of technological development and experience with Automated People Mover systems. From February 1999 to November 2001, three ParkShuttle vehicles operated on a 1300-meter single lane trajectory in Capelle in de IJssel. Since 2006, the 2nd generation ParkShuttle is operational on an extended track (1800 meters) featuring 5 stations in total. The system is also operational at Masdar City in Abu Dhabi since 2010. In Amsterdam 2getthere is studying an application at Amsterdam Lelylaan.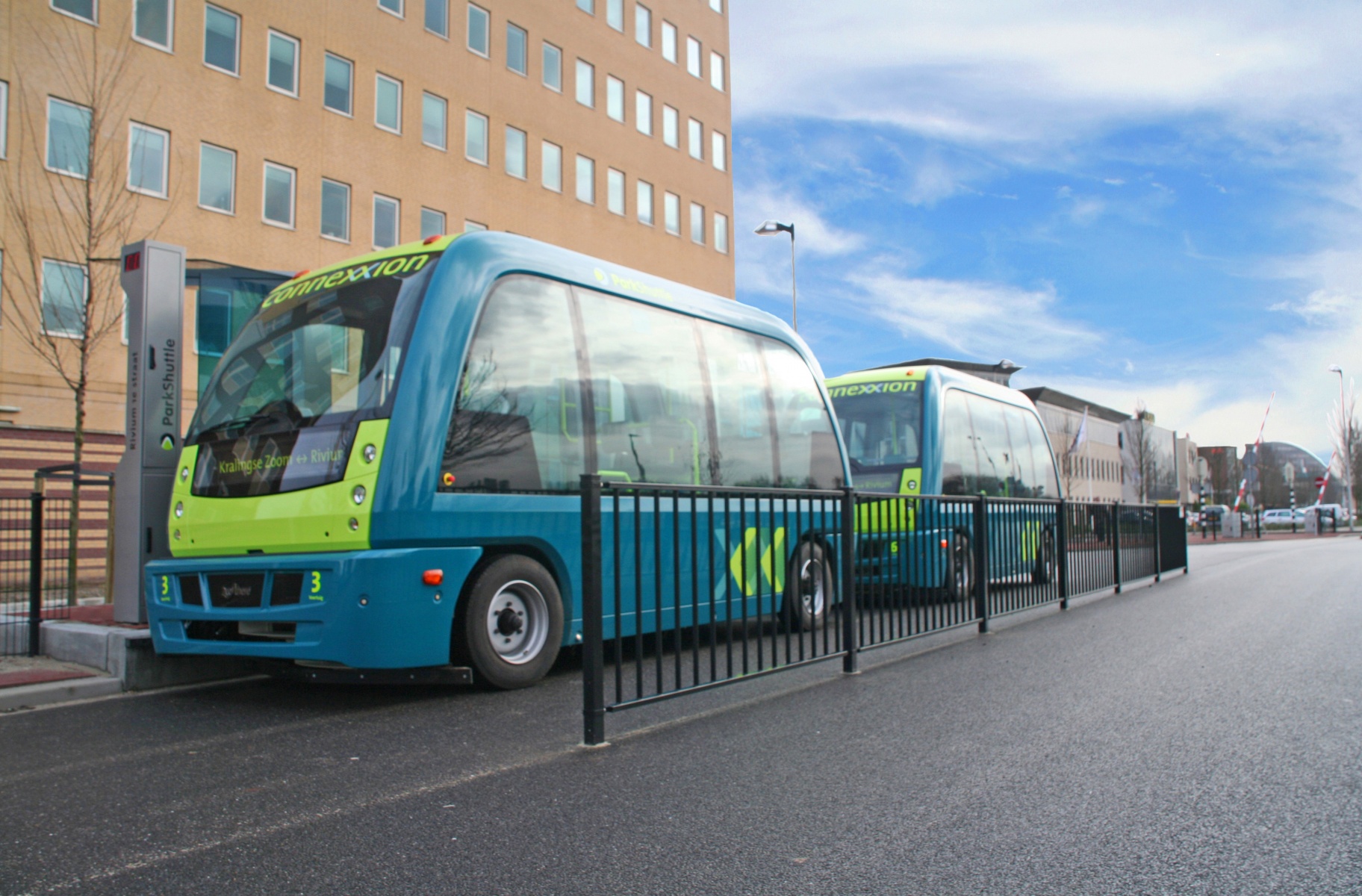 Drive Me – Volvo
The toughest test for the self-driving car is real life. A self-driving car that is perfectly in tune with both your needs and society as a whole can be created. Volvo is developing the world's first large-scale, long-term test of autonomous cars. The Drive Me trial starts in 2017 when 100 customers will drive IntelliSafe Autopilot-equipped XC90s on Swedish roads.