Repositioning the spatial planner/designer as an orchestrator and enabler of sustainable regional futures. With the current pressing global issues in mind, it's high time to embrace and promote the unique qualities and attributes of spatial planning and design, and explore the new roles planners/designers should take on. Repositioning the planner as an orchestrator and enabler of planning regional futures. What capacities are essential to impact with new planning related sectors to encompass distinctive collaborations?
Join the event here
Due to the extra Covid-19 measures, this event will take place online via a Zoom Meeting.
You can join the event here.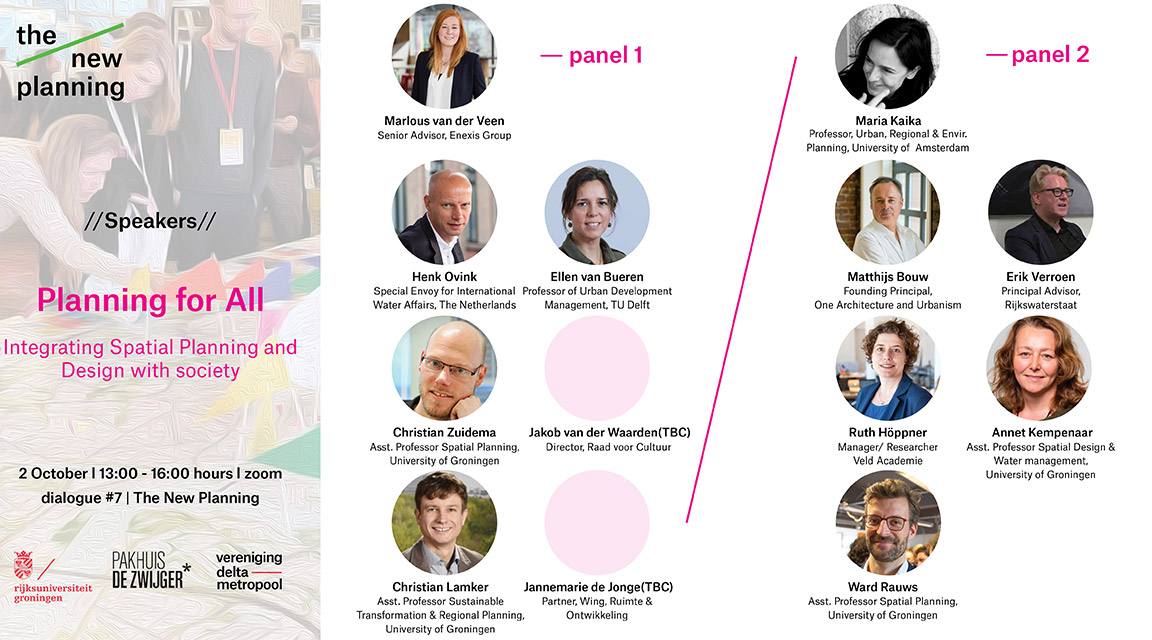 'Planning for all' is a debate and discussion as part of the 'The New Planning Dialogue' organized by Vereniging Deltametropool in close collaboration with Rijksuniversiteit Groningen.
For more information, click here.