It's been seven years since the war in Syria broke out. During the war, the city of Aleppo was an important battle ground for almost four years. In December 2016, the Assad regime took back control over the eastern part of the city. Since then, there has been a continuous flow of people returning to the city that, with 2.1 million inhabitants before the war, was the largest city of Syria.
The project
Notes from Aleppo follows Issa Touma's journey in a renewed discovery of his hometown. In a number of short stories, he shows us how the city tries to recover from the war. Like him, ca 444,500 citizens who fled, have returned to find their homes in Aleppo. To them, the process of rebuilding proves not only to be a physical but also a mental challenge as – given the political situation – no international organisations are contributing to the reconstruction of the city. So who are the people rebuilding their damaged property? Do they manage to pick up their lives? What is the current situation in the country? And what role have international media played in informing us about the conflict? These are some of the questions that will be addressed during the launch of Notes from Aleppo.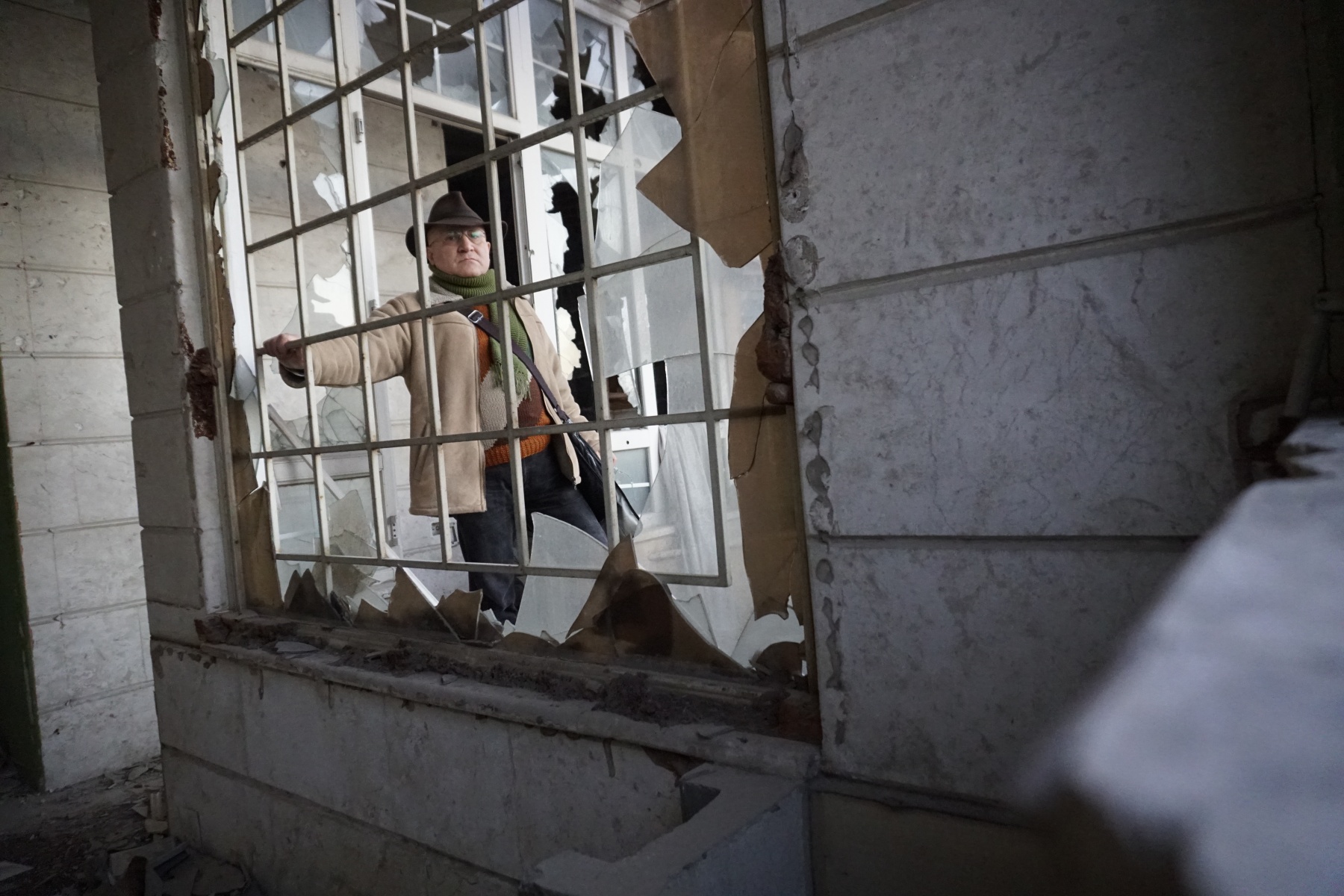 Issa Touma
Touma (1962) is a photographer and curator based in Aleppo, Syria. In 1996, he founded Le Pont, an independent art gallery that organizes workshops (Art Camping) and an International Photography Festival. In 2015, he published the book Women We Have Not Lost Yet which also became an exhibition. The same year, he made 9 Days – From My Window in Aleppo in collaboration with the Dutch filmmakers Thomas Vroege and Floor van der Meulen, followed by Greetings from Aleppo in 2016. In addition to worldwide screenings and over four million views on YouTube, 9 Days – From My Window in Aleppo, won the European Film Award (2016). Greetings from Aleppo was granted a DIG as well as DIRECTORSNL Award in 2018.
Notes from Aleppo is produced by Paradox in collaboration with Slices, and made possible by the generous support of the Mondriaan Fund, Creative Industries Fund NL and Film Fonds.
For more information click here