Teodora del Carmen Vásquez, Yecenia Armenta Graciano, Albert Woodfox and Robert King. All four have wrongfully spent years in prison. Teodora for an alleged abortion, and Yecenia, Albert and Robert for murders they did not commit. All four have been victims of failing judiciary systems in their countries and all four were released with the support of Amnesty International. In honour of Amnesty's Write for Rights letter writing campaign 2018, they visit The Netherlands. During three interviews by Inez van der Scheer they will share their heartbreaking stories and they tell how Amnesty's support contributed to their release.
19.15 doors open.
Write a letter for those whose human rights are being attacked or place yourself inside a US solitary confinement prison cell through virtual reality. Start program 20.00.
Note: This event will be in English and Spanish. Spanish will be simultaneously translated in English.
Each year around 10 December, Human Rights Day, Amnesty supporters across the globe write millions of letters for those whose basic human rights are being attacked. This way, they are continuing a long tradition of writing letters to right some of the world's biggest wrongs. They write to authorities demanding change. They write to human rights defenders to give them the courage to carry on fighting the good cause. And it's not just letters they write – it could be petitions, emails, Tweets, Facebook posts, photos, or postcards as well. These words really do change lives. Prisoners are released, torture stops, laws are amended.
With among others:
Teodora del Carmen Vásquez (El Salvador)
11 years in prison for an alleged abortion.
Teodora suffered a stillbirth in 2007, after suddenly feeling serious pain while at work. Police arrested her as she lay in a pool of blood. She was later sentenced to 30 years for 'aggravated homicide' in a trial marred by irregularities. Women who suffer miscarriages, stillbirths or other pregnancy-related complications in El Salvador are routinely suspected of having an 'abortion', which is banned in all circumstances. They are often charged with 'homicide' or 'aggravated homicide' with a maximum sentence of 50 years in prison.
In 2015 hundreds of thousands of people campaigned for Teodora's release during the Write for Rights Campaign. And 64,000 signatures were collected in the Netherlands in support of a petition demanding her release. She was released from prison in February 2018. At this moment Teodora is campaigning for the women in El Salvador who suffer the same fate.
Yecenia Armenta Graciano (Mexico)
4 years in prison after the police brutally coerced a confession.
Yecenia Armenta Graciano was arrested in July 2012. The police officers tortured her for 15 hours: she was raped, asphyxiated and hung from her feet upside down until she was forced to confess to murdering her husband. She finally gave in when they threatened to rape and murder her children. The only direct evidence presented against her was this enforced statement, which she signed blindfolded.
Amnesty supporters all over the world wrote for her release during Write for Rights 2015. Yecenia was released in June 2016 after almost four years in prison.
Albert Woodfox & Robert King (United States)
74 years for a murder they did not commit.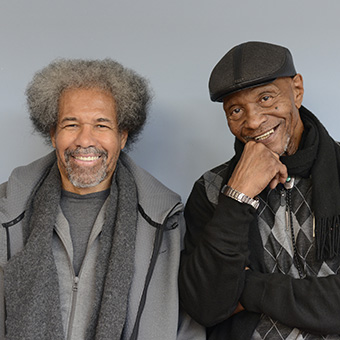 Known as The Angola 3, Albert Woodfox and Robert King, together with Herman Wallace, were fighting their wrongful imprisonment in Louisiana State Penitentiary ("Angola Prison") for decades. These supporters of the Black Panther movement were arrested in 1971 and sentenced for murder on the basis of insubstantial evidence a year later. They spent 23 hours a day in solitary confinement for decades to come.
Supported by organizations like Amnesty they fought the American criminal justice system. In 2001 Robert's conviction was overturned after being in isolation for almost 30 years. Herman was granted immediate release on humanitarian grounds because of being terminally ill in 2013. He died three days later. In the same year Albert's sentence was overturned. But it took another three years before he was released.
In 2015 Amnesty wrote for the release of Albert during Write for Rights. When he was released the next year, he had spent 44 years in solitary confinement in Angola prison. Today, Albert and Robert continue their fight for justice and the release of political prisoners. And they keep drawing attention to the inhumanity of solitary confinement.