Join Slum Dwellers International (SDI) and friends to pay tribute to Jockin Arputham, the late co-founder and president of SDI - a global network of organised urban poor communities active in 33 cities, 488 cities, and tens of thousands of slums. Jockin was a Nobel Peace Prize nominee who fought for the rights of slum dwellers for over 40 years - going back to the early 1970s when he tried to stop the bulldozing of the settlement in which he lived. Out of frustration and necessity, Jockin linked with some of Mumbai's poorest women to stop evictions and improve the slums they were living in. That small group has grown into Slum Dwellers International (SDI) - a global grassroots movement of the poorest of the poor. Today, SDI is present in Asia, Africa, and Latin America, upgrading slums and fighting evictions day in and day out, struggling to build more inclusive cities, economies, and political systems.
Jockin Arputham's life-long dedication to influence decision makers, policy makers and implementers to find sustainable, integrated urban sanitation solutions, was this year posthumously awarded with the Sarphati Sanitation Award for Life Time Achievement. This will be announced during this meeting.
David Satterthwaite
Dr. David Satterthwaite is a Senior Fellow at the International Institute for Environment and Development (IIED) and editor of the international journal Environment and Urbanization. He is also a visiting Professor at University College London. Most of his work has been on poverty reduction in urban areas in Africa, Asia and Latin America, undertaken with local teams. He has a particular interest in the work and influence of organizations and federations of slum/shack dwellers. He has written and edited various books on urban issues, including Squatter Citizen (with Jorge E. Hardoy) and Environmental Problems in an Urbanizing World (with Jorge E. Hardoy and Diana Mitlin). He has published on urban poverty, and has an interest in how climate change is adding to or will add to the stresses and shocks faced by low-income urban dwellers. He contributed to the IPCC's Third, Fourth, and Fifth Assessment. He was awarded the Volvo Environment Prize in 2004 and was a member of the IPCC team that was awarded the Nobel Peace Prize in 2007.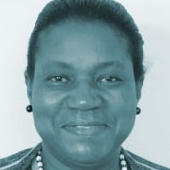 Rose Molokoane
Rose Molokoane is a coordinator of the South African Federation of the Urban Poor (FEDUP), and a member of the Management Committee of SDI. In addition, she serves as Chair of the World Urban Campaign and co-chair of the Grassroots Constituency Group of the General Assembly of Partners. She is a resident and member of the Oukasie savings scheme in a slum settlement outside Pretoria, South Africa. A veteran of the anti-apartheid struggle, she is one of the most internationally recognized grassroots activists involved in land tenure and housing issues. FEDUP has helped more than 150,000 slum dwellers, the vast majority of whom are women, to pool their savings and improve their lives. This has won them sufficient standing to negotiate with government for a progressive housing policy that has already produced 15,000 new homes and secured more than 1,000 hectares of government land for development. Molokoane has initiated federations of savings schemes throughout Africa, Asia, and Latin America. She was awarded the UN-Habitat Scroll of Honor in 2005 for her struggle to bring land and homes to the poor.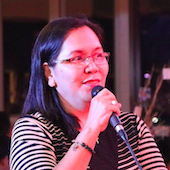 Sonia Fadrigo
Sonia Fadrigo is a national community leader from the Philippines and a member of SDI's Management Committee. Sonia has been instrumental in the Philippines SDI affiliates extraordinary slum profiling and mapping efforts. Many of them have led to inclusive upgrading projects in partnership with local government that improve the quality of life for slum dwellers with regards to evictions, environmental threats, and public health risks that result from unsafe and overcrowded living conditions. The work of the Philippines Federation has influenced policy at the local and national level. This includes active participation of the federation in the National Housing Summit and the integration of their inputs into final policy drafts.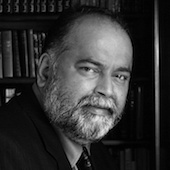 Video message by Arjun Appadurai
Dr. Arjun Appadurai is a prominent contemporary social-cultural anthropologist, having formerly served as Provost and Senior Vice President for Academic Affairs at The New School in NYC. He has held various professorial chairs and visiting appointments at some of top institutions in the United States and Europe. In addition, he has served on several scholarly and advisory bodies in the United States, Latin America, Europe and India. Dr. Appadurai is a world renowned expert on the cultural dynamics of globalization, having authored numerous books and scholarly articles. The nature and significance of his contributions throughout his academic career have earned him the reputation as a leading figure in his field. His latest book (co-authored with Neta Alexander) is Failure (Polity, 2019). He is a Member of the American Academy of Arts and Sciences.
In this event, fellow slum dweller leaders, notable academics, and development professionals will honour Jockin's life and work. We will explore its growing relevance and urge those present to take this work for inclusive, resilient cities to new heights. With climate change and rapid urbanisation presenting cities with increasingly urgent and complex issues related to inclusiveness and resilience, we call upon citizens, governments, and other urban decision-makers to work together towards innovative solutions.
This session is part of The Amsterdam Sessions, a week of SDI-hosted events taking place across Amsterdam. Every year, SDI organizes its own conference in a different global city. This gives  SDI the chance to talk to entrepreneurs, politicians and professionals on their own terms rather than as guests at someone else's party, where the urban poor are so often regarded as ornamental, forced to speak on topics from other people's agendas. Instead, as hosts and experts of their own event, SDI's leaders can present themselves and their message for what they are: an integral and indispensable part of the solution to our global problems.
The Amsterdam Sessions take place from 7 to 10 October 2019 in Amsterdam. More information and the complete week program can be found at: www.sdinederland.nl/amsterdamsessions.