For the first time, Dutch Fashion labels showcase their vision on digital fashion on the catwalk. In an interdisciplinary collaboration with digital creatives, the digital representation of their labels will be shown as the result of the by Nuages Gris facilitated Masterclass and sensory garments. Prior to the fashion show, there will be lectures and a debate around the topic of fashion and identity in the post-digital era. From a creative, humanitarian and ecological view, what would our fashion future look like?
'The Singularity of Fashion' by Danielle Bruggeman
How do fashion labels use digital media to represent their brand?
'Socialicious' by Stef Aupers
What is New Media and what are the implications on on- and offline identity?
Talk with designers
During this talk we will discuss the topic of how fashion is transformed by digital media.
Fashion Show Immaterialicious
Futures scenarios of Digital Fashion: the results of the Nuages Gris co-creation masterclass between Dutch fashion designers and digital creatives.
Tickets available via yellow 'Bestel kaartjes' button (prices include taxes + service costs)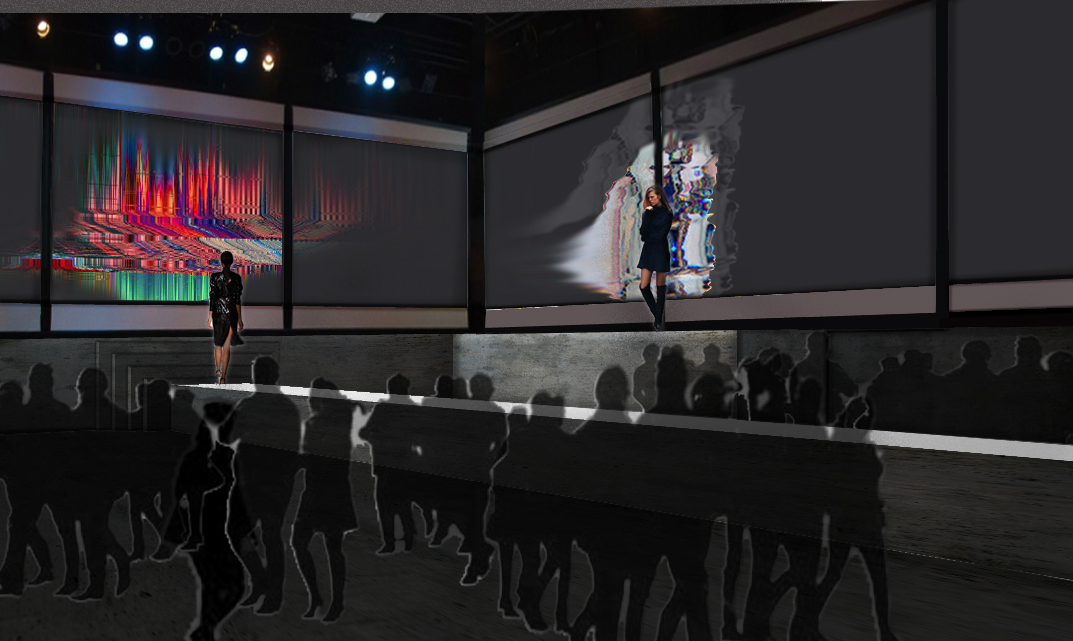 Immaterialicious
Immaterialicious is a platform and research project that explores issues revolving around identity and fashion in the post-digital era. Through potential scenarios, critical articles, found and fabricated imagery, the platform researches the transcendence of how our identities are merging with the internet, and how the internet is overtaking fashion itself. Fashion is the display of our identity. If we compare our current lifestyle to twenty years ago, the possibilities to display our identity are magnified. Through Social media, we 'refresh' our online identity every second and even though we can hardly keep up ourselves, we expect the clothing industry to be in line with the vogue of the day. Immaterialicious derived from the dichotomy between the online and offline dimension of everyday life and how the singularity of fashion is must make its way into the digital realm.
Immaterialicious is made possible with support of Amsterdams Fonds voor de Kunst and Stimuleringsfonds Creatieve Industrie.