Over the last decennia technological innovation has entered an ever increasing pace of development. Enhancement and disruption go hand in hand and urge us to equip ourselves for living in a digital society. We need different skills and new policies, for example to address the challenges for a healthy labour market. Sign of time, invites professor of Stochastic Networks Johan van Leeuwaarden and artist and philosopher Koert van Mensvoort to share their research and work on this matter and engage in a dialogue with the audience to jointly investigate the future of humanity in a digital age.
Our two guest will give an in-depth lecture on their own research. Mathematician Johan van Leeuwaarden debunks some of the myths surrounding digitalization and argues why our society should become even more connected. He talks about large social networks, wireless technology, massive amounts of data and above all, connecting humans. Koert van Mensvoort will argue humans are co-evolving with technology, just like the bees and the flowers evolved together. People are technological from the very first day we are human. Technology can extend our powers, senses and even humanity, yet it also can also parasite on us. How can we create humane technology? The second part of the program will be an open dialogue where the audience is emphatically invited to participate.
Johan van Leeuwaarden
As a mathematician, scientist and teacher Johan van Leeuwaarden likes to stress the importance of mathematics. It is fun, difficult, beautiful, constitutional and above all conditional for our welfare. As a researcher, he focusses on stochastics in probability theory, the mathematics of coincidence, of uncertainty. The crux of this field of work is to make a mathematically precise statement on systems in which not everything is fixated on the forehand and coincidence is one of the determining factors.
Van Leeuwaarden develops new mathematics to understand and improve large scale networks. In networks coincidence plays an important role, hence the name Stochastic Networks for his chair. In a research team with colleagues and students, they look into networks like Internet, wireless networks, traffic, energy and light networks, but also networks of humans and animals that spread viruses or information. The research is interdisciplinary and also involves experts at businesses or governments.
Van Leeuwaarden is a full professor in the section Stochastics of the Department of Mathematics and Computer Science in Eindhoven University of Technology. Since 2011 he is also the director of the Graduate Program of Mathematics. His main research interests are in probability theory, stochastic networks, enumerative combinatorics, and complex and asymptotic analysis. Applications that motivate his research are congestion phenomena (queueing), resource allocation in communication networks, distributed control of complex networks, random graphs and the spread of epidemics over networks.
Koert van Mensvoort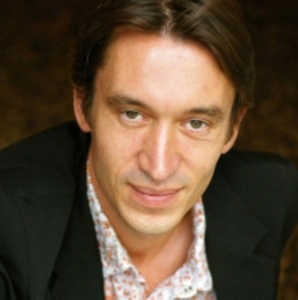 Dr. Koert van Mensvoort is an artist and philosopher best known as director of the Next Nature Network; a 21st-century nature organization that wants to go forward – not back – to nature.  With the concept of Next Nature he revolves around the idea that our technological environment has become so complex, omnipresent and autonomous that it is best perceived as a nature of its own. It is his aim to better understand our co-evolutionary relationship with technology and help set out a track towards a future that is rewarding for both humankind and the planet at large.
He uses all media to materialize his philosophy. Among his works are the traveling NANO Supermarket, showing nano-technology products that might hit the shelves within the next 10 year. The internet enabled Datafountain, connecting money to water, the book 'Next Nature: Nature changes along with us', the documentary 'Daddy! The Woods smell of Shampoo', the Fake for Real memory game, the fictional shoe company Rayfish.com that stirred a discussion on emerging biotechnologies and the In Vitro Meat Cookbook, exploring the potential impact of lab-grown meat on our food culture.

Van Mensvoort is an author of numerous books and publications; among them:
Next Nature
Save the Humans
Pyramid of Technology
What You See Is What You Feel
Natuur 2.0
In Vitro Meat