Decades of unsustainable land- and water management together with global warming threatens people, landscapes and agriculture, leaving many areas in conflicts that have effects worldwide, as the migration crisis has proven. SEKEM is the successful story of revitalizing the Egyptian desert into fruitful agricultural land so that communities can support themselves. Helmy Abouleish, CEO of SEKEM, will join us and talk about this inspiring and unique project. Afterwards we will invite several inspiring guests to the stage to join the dialogue.
Helmy Abouleish is the CEO of SEKEM Initiative, founded 40 years ago by his father Ibrahim Abouleish in the middle of the desert, next to the Nile delta in Egypt. His vision was to create a project that would not only convert the desert land into agricultural land, but would also provide jobs, schools and medical care for the poor, ultimately building-up a learning community.
https://vimeo.com/232958773
Willem Ferwerda is the CEO of Commonland, a Dutch based NGO dedicated to realizing landscape restoration in cooperation with local farmers, land-users and experts to ultimately create an investable large-scale landscape restoration industry. By doing this they aim to help develop areas not only ecologically but also economically. Or, in the words of founder Willem Ferwerda: "Climate change is a distracted problem. The real crisis is about ecosystems. And the good part is that we as people can change that." (Trouw)
Petra Stienen is Arabist and was diplomat of the Netherlands for almost ten years in Egypt and later Syria. She is the author of two books: Dromen van een Arabische lente and Het andere Arabische geluid, in which themes as freedom, human rights and social justice play a central role.
Peter Blom is Chair of the Executive Board and CEO of Triodos Bank.  Triodos Bank is one of the world's leading sustainable banks and wants to make money work for positive social, environmental and cultural change. Since 2007 Triodos Bank is shareholder of SEKEM.
Together with these guests we will have a dialogue about land restoration projects and their impact. How could we scale-up this type of development? We'll explore the possibilities of developing new models that can successfully combine the profits of the market with a compassionate approach to people, while at the same time improving the environmental conditions. What are the barriers and how can we channel investments effective? What's the responsibility of governments and big companies with respect to the growing urban population and environmental issues in these regions? How can we implement a coordinated strategy?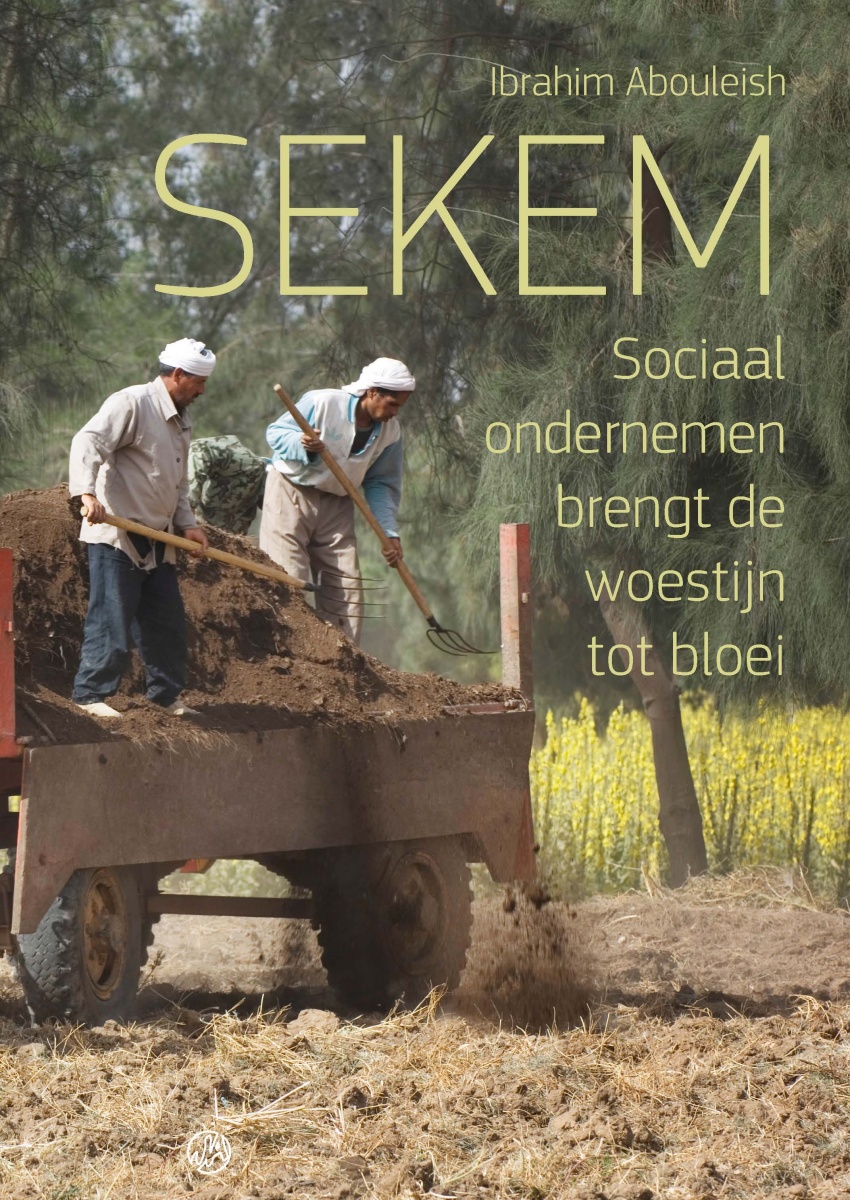 The book SEKEM – Sociaal ondernemen brengt de woestijn tot bloei, written by is father Ibrahim Abouleish, with a preface by Willem Ferwerda. The book normally costs €24,95 but can be pre-ordered until September 27th for €20 via www.clubgroen.nl