One of the first of its kind, the two short documentary films will take you through India's 100 million indigenous peoples or 'Adivasis', who are forest-dependent. Each story is told in about 10 tribal languages, and the story telling approach is devoid of script and voice-over. Filmed in 15 diverse resource-rich tribal territories. Importantly, the protagonists are the real so-called 'voiceless primitive' tribes. After the screening, there will be a dialogue with the film director and producer, Dr. Purabi Bose, which will be followed by a panel discussion with experts on environment and human rights. You are welcome to join this free event to watch, listen and be part of the dialogue of the stories of different indigenous communities from the diaspora.
About the films
In 2017, globally about 200 environmental defenders are murdered for fighting a cause to save the environment. Through this two short films of Landing Together and conversation, we listen to stories that are untold by the Indigenous peoples who remain invisible. What does it mean to be displaced from your ancestral home i.e. forest. And how is this experience for the indigenous peoples' identity? The protagonists, many of whom never seen a camera before, narrate stories about their landscapes and in their own tribal languages without bias or fear of being environmental defenders of India.
Kabza… pulling the earth under our feet is filmed in world's one of the most vulnerable tribal and forested conflicted and India's mineral resource rich states of Chhattisgarh, Jharkhand and Odisha.
Tarîqah… towards a collective action takes the audience in the interiors of diverse landscapes from pastoralists in the deserts to the particularly vulnerable tribes in the tropics of 'tribal-belt' of India. It explores identity of indigenous peoples and their claim for traditional collective forest rights.
Director, Producer: Purabi Bose
India, 2018
Duration 45 mins/ Kabza (25 mins) + Tasawuff (20 mins)
Tribes: Bhil, Gondi, Maldhari pastoralist, Paudi Bhuyan, Kisan, Oraon, Munda, Thakkar
Languages: Bhili, Chhattisgarhi, English, Gondi, Gujarati, Hindi, Marathi, Odiya, Paudi Bhuyan, Sindhi & Urdu
English Subtitles
About the director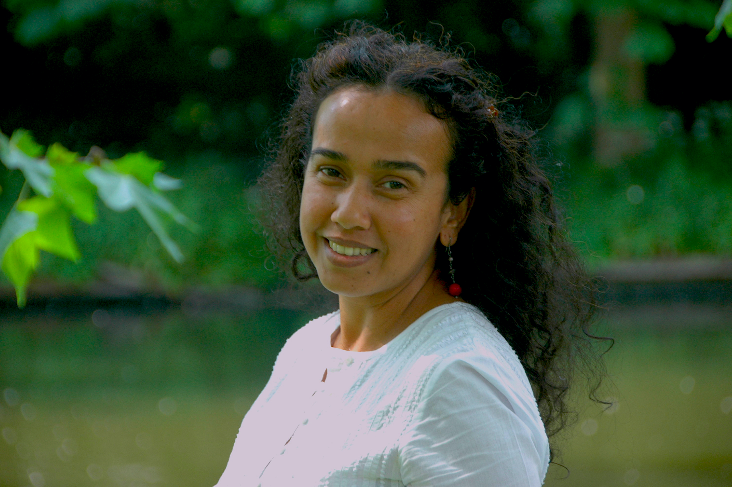 Purabi Bose is a filmmaker, author and social scientist working with indigenous and rural forest-dependent communities. Of almost two decades of international development career, Purabi's work has focused on issues of land tenure, forest rights, climate change, gender, and food security in Asia, Latin America and East Africa. She holds a Ph.D. degree on 'Forest Rights of Tribal Communities' from Wageningen University, the Netherlands. In 2015, she initiated a self-funded enterprise, Landing Together Films – simplifying science for better communications and so far produced a feature-length and five short films documentaries.