A New Economy is a documentary about people making a fresh start towards building a new economy. Watch as several organizations move towards a more cooperative future by experimenting with open and non-traditional business models. By rewarding human effort fairly and proportionately instead of obsessing about the bottom line, these revolutionary businesses are creating a more people-friendly future, creating new ways to make money and make it sustainably.
A New Economy features seven interwoven stories. Among them are a small craft-brew coop in London, a peer-to-peer open hardware lab in Montreal and an urban agricultural social enterprise in Vancouver. In addition, a string quartet weaves beautiful music together with conversations on the core rewards of cooperation. Other stories examine housing, public spaces and the use of technology in building community – all the while blending the economic and social needs of a functioning new economy with cooperative values and principles as its base.
Experts featured in the documentary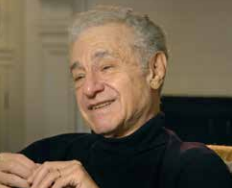 Gar Alperovitz is the author of What Then Must We Do, America Beyond Capitalism, The Decision to Use the Atomic Bomb, and other books on systemic transformation in the United States as well as Cold War history. Currently Co-Founder of the Democracy Collaborative and Co-Chair of its Next System Project, he was previously Lionel R. Bauman Professor of Political Economy at the University of Maryland, and is a former Fellow of Kings College, Cambridge University, as well as a founding Fellow of both Harvard's Institute of Politics and the Washington, D.C. Institute for Policy Studies.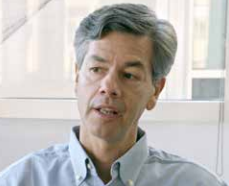 John Fullerton is the founder and president of Capital Institute. He is the author of "Regenerative Capitalism: How Universal Principles and Patterns Will Shape the New Economy," and a recognized thought leader and public speaker on the future of Capitalism. He is also an active impact investor through his Level 3 Capital Advisors. Previously, he was a managing director of JPMorgan where he managed multiple capital markets and derivatives businesses around the globe and then ran the venture investment activity of LabMorgan as Chief Investment Officer through the merger with Chase Manhattan Bank in 2001. John is a co-founder and director of holistic ranch management company Grasslands, LLC, and a director of New Day Farms, Inc. and the Savory Institute. In spring 2014, he was humbled to receive a nomination to the Club of Rome; he is now a full member.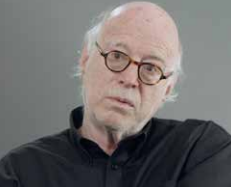 Richard Sennett has explored how individuals and groups make social and cultural sense of material facts — about the cities in which they live and about the labour they do. He focuses on how people can become competent interpreters of their own experience, despite the obstacles society may put in their way. His research entails ethnography, history, and social theory. As a social analyst, Mr. Sennett continues the pragmatist tradition begun by William James and John Dewey.