From tinkering to worldwide scalable solutions, we are on the edge of a new production paradigm. Climate change and social exclusion require us to reinvent the fundamental systems which we depend upon. In order to revert the consequences of rapid urbanisation and the way we consume planetary resources, we need a deep transformation of how we organise production and consumption in our cities. A task which requires courage, coherence and long-term thinking. Our new digitised world enables new distribution and production models all around the globe. Is distributed design and manufacturing a possible answer to our current planetary crisis?
Distributed design in Architecture: MX3D
MX3D develops groundbreaking robotic additive manufacturing technology and create new strategies and software solutions to print a large variety of metal alloys in virtually any size and shape. To show what their technology is capable of, they are 3D printing a 12-meter stainless steel pedestrian bridge, which will be in place and crossing one of Amsterdam's canals in the old city center by 2019. There are many large-scale 3D-printing projects happening around the world, but MX3D is definitely leading the way – the beginning of a great urban transformation!
Distributed design in Food: Cow&Co
The idyllic image of a cow in the fields on the milk packaging seldom corresponds with reality, but it is most likely the only image that we as city dwellers can relate to. The Cow&Co project addresses the production-consumption relationship when it comes to our food and especially milk production and looks for future alternatives that will bring the producer of the milk directly into the city. The project proposes a transformative business model that enables decentralised fabrication, fusing agricultural innovations such as robotic milking, making use of the animal as a power source, and combining the physical and virtual world.
Distributed design in Energy: Gascoland BreadDigester
Starting as a project in 2014 to tackle excess waste bread that attracted all kinds of vermin, the Gascoland BreadDigester is converting old bread into energy through anaerobic digestion, an age-old technology.  The biogas that is created fuels an oven that produces new bread. Next to running a neighbourhood bakery and kitchen in Amsterdam Nieuw-West, they also made a mobile BreadDigester, which is placed inside a 20-ft open-sided sea container. This way they'll have a fully mobile BreadDigester combined with a pop-up BioGas BreadBakery & CookKit, weatherproof and independent on location!
Distributed Design in Fashion: LABELEDBY.
LABELEDBY. strives for a personalised, localised, and sustainable fashion industry. Therefore it is their mission is to transform the fashion industry through innovation and technology. They develop new textiles that are relevant for a diverse range of applications and research alternative digital manufacturing systems for textiles and garments. These systems not only enable us to automate labor intensive and dangerous processes, improving worker safety and well-being. Additionally, these digital manufacturing systems encourage on-demand and personalised production of garments, resulting in less waste and more value for the customer. During DDW 2018, they will show the world's first 3D-printer developed to print on textiles.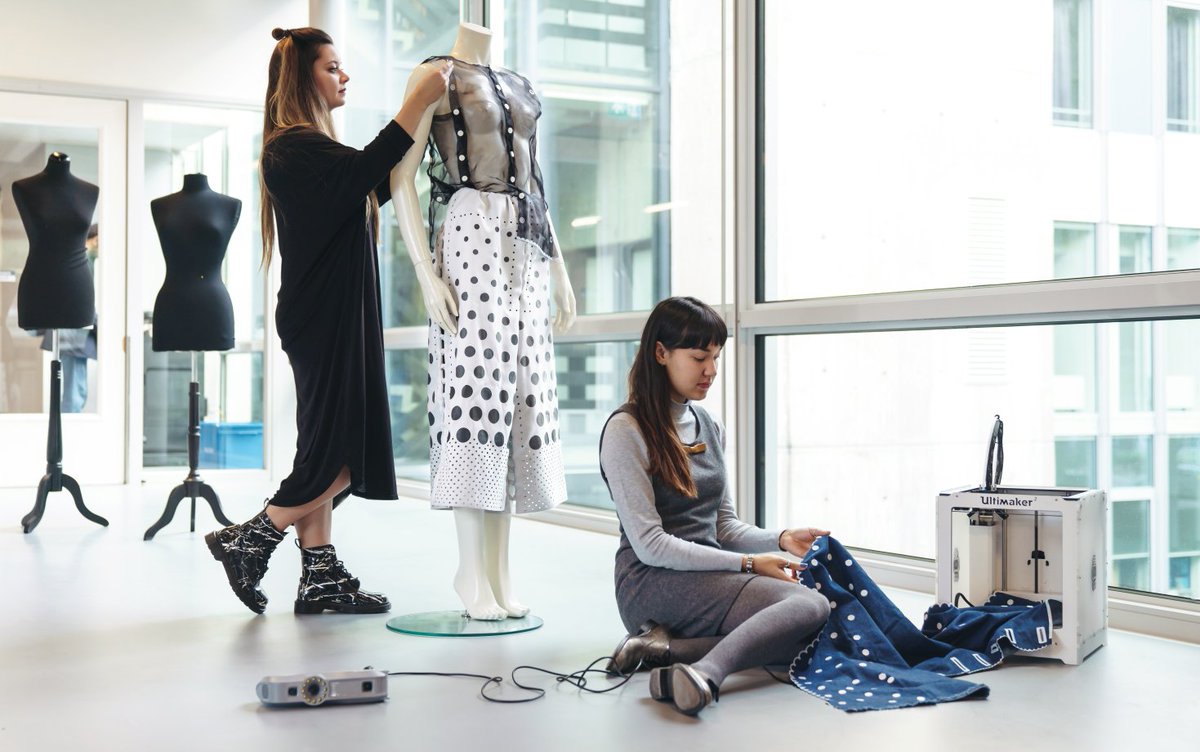 This DDMP talk is part of the 'Embassy of Urban Transformation' at Dutch Design Week 2018 in Eindhoven, hosted by Afdeling Buitengewone Zaken. The Embassy of Urban Transformation offers a full programme of workshops, tours, debates and an exposition on the future of the city.
Distributed Design Market Platform
The Distributed Design Market Platform (DDMP) explores the return of manufacturing to cities, enabled by global data networks.  DDMP is a Creative Europe project that aims to foster the development and recognition of emerging European Maker and Design culture by supporting makers, their mobility and circulation of their work, providing them with international opportunities and highlighting the most outstanding talent.